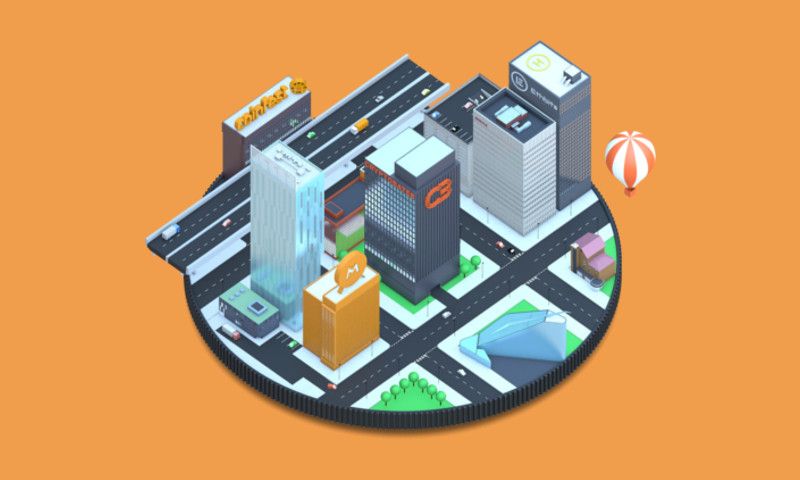 It's that time of year again! As we start filling our dairies with this year's crypto and blockchain events, CoinFestUK is always a highlight. Whether it's the speakers giving us a glimpse into industry trends, the workshops held by blockchain's innovators, or let's be honest – the epic afterparty – it's always an informative, social and innovative conference. This year will mark their 5th year running, and it's promised to be bigger and better than ever!
The What
Coinbase is known for their top notch, international range of exhibitors, guest speakers and workshops covering a broad range of topics. This year, organisers are also building their first Lightning bar, powered by FastBitcoins POS terminals.
The event is truly catered to everyone in the industry – from the newest newbie to the most seasoned crypto trader. Workshops range from Introduction to Blockchain and Smart Contracts to how to Build An <$8 PoS Terminal To Accept Bitcoin Over The Lightning Network. Intriguing stuff, and highly recommended.
The event also features a crypto-focused Art Gallery and a Trading Corner, for attendees who want to learn more about safe storage of crypto assets, how to work exchanges, advice on trading, etc.
Also look out for the Crypto Treasure Hunt – clues are hidden in QR codes dotted around the event, leading you to hidden private keys as well as extra prizes hidden in the balloon pit.
#CoinFestUK April 3rd, 4th, 5th
?Speakers
?Workshops
? #Crypto bar (More details soon) & @BitcoinsFast⚡Bar
?B2B #VIP Party
?️Crypto Art Gallery
?️Venue: Renaissance Manchester Hotel, Blackfriars St, M3 2EQ
? https://t.co/PdUT8wUa3T
Headliners @MonetaryUnit pic.twitter.com/W2rAzzoM3a

— CoinFestUK April 3rd, 4th & 5th 2020 (@CoinFestUK) February 8, 2020
The Who
You can find the full range of event partners, sponsors, exhibitors, artists, and workshop facilitators on their website (with a few more still to be confirmed).
The Where
The organisers very recently announced this year's venue. CoinFestUK 2020 will be held at the Renaissance Manchester City Centre Hotel, Blackfriars St, Manchester M3 2EQ.
The When
CoinFestUK will take place from the 3rd – 5th April (Friday – Sunday) in Manchester. The schedule hasn't been released yet, but expect full days of learning, networking and engaging.
The How Much
Tickets to CoinFestUK are FREE. Make sure you register here beforehand and you're good to go. NFT tickets are already sold out, but if you still want to grab an Ultra VIP Ticket, 2 are currently available at 20 ETH each.
Learn about Bitcoin, blockchain and everything in between at this action-packed, free event! Where else can you network at a crypto-powered bar while you soak up some crypto themed live entertainment? We'll catch you there.