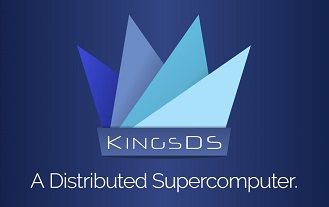 The KingsDS Pre-ICO is on its way, but just before you buy into this ICO, we want to tell you what it is all about and why it is worth it. To explain how the KingsDS system works and how it ties into their token – SPARC – we are going to use an example that you can relate to. After all, the world of ICOs is full of complex technology that not all of us are experts in. Nevertheless, we all want to buy in, so understanding is key!
Would you Lend your Phone to the Person Sitting Right Beside you at a Pub in Exchange for a Drink?
Let's start with a familiar setting. Suppose you are at a pub or a bar with your friends. Suddenly the person beside you runs out of battery on their phone. That person turns to you and asks to borrow your phone to make a call. In return, they will buy you a drink. Realizing that you are not using your phone at the time, and that the marginal cost of allowing that person to use your phone for a few minutes is negligible, you see the opportunity: You can have another drink for free, and all you have to do is lend that person your phone!
KingsDS Puts that Free Drink at the Pub on Steroids Through its SPARC ICO!
Now imagine that you could lend someone your phone while you are not using it, even if that person is in another country, and get paid for it. Better still, imagine if you can pull out that old laptop computer, or set up a room full of computers so you can rent them out through a distributed system and get paid. That is exactly what KingsDS designed the SPARC token for! Together with its own platform, KingsDS has a system that will allow you to rent any part of your unused computing power to a person or institution that needs it, anywhere around the world. The platform will also make sure you get paid automatically.
Feels Good to Help Someone Out at the Pub and Get a Drink, but it is Even Better to Get Paid Knowing You Helped Humankind!
KingsDS takes this whole concept a step further even. You will get paid for the computing power you rent out and you will also be contributing to humankind. How you ask? Simple, the computing power you can offer through the KingsDS distributed system will help:
Researchers at universities who are working on complex projects that require sophisticated data analysis, calculations and sorting out big data sets.
Research institutions that are involved in complex projects in one or more countries at the same time.
Researchers looking for grants. Through the KingsDS special research grant project, you will even get paid to rent your computing power out to researchers who need the computing power as much as they need money to do the research. KingsDS will set money aside from the ICO to fund these research projects!
KingsDS and Research Institutions
Because its founders understand the potential of their platform, they have already begun talking to various researchers and research institutions around the world, and they have gotten encouraging responses. Now they are basically waiting for you to join the project. You can now join before anyone else with the KingsDS pre-ICO and start contributing towards the fine tuning of their platform.
KingsDS Pre-ICO
As a KingsDS pre-ICO participant, you will also get a higher reward. Let's go back to the pub allegory and put it in those terms: The KingsDS pre-ICO is like the happy hour at your favorite bar. You get more for the same price, so go ahead and check it out. The KingsDS pre-ICO is capped at 1,000 ETH, and they have already sold more than 270 ETH, so you still have some time to take a look at this project and enjoy this great deal early. It is time to help humankind and earn money while you do it with KingsDS and SPARC!