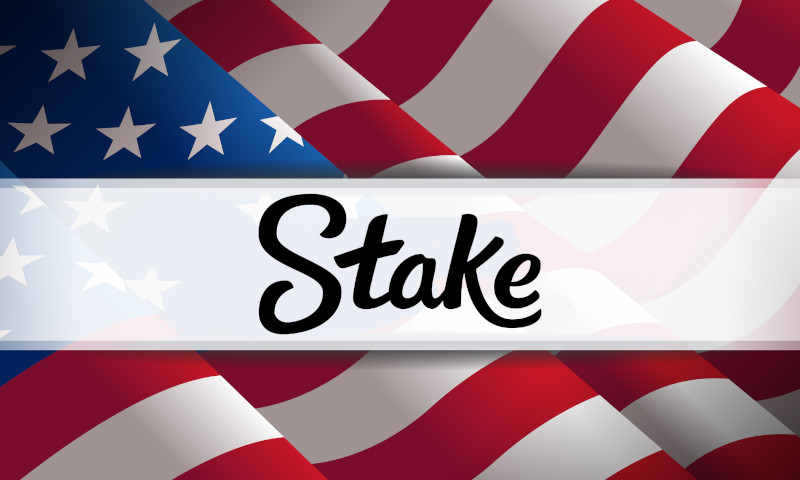 Update: Stake.us is now live: Sign up here
The real American dream is finally becoming a reality, with Stake announcing they will soon be accepting players from the USA. If you love cryptocurrency casinos, then you have most likely heard of Stake. Stake is one of the most reputable casinos in the industry, but until now US citizens were unable to create accounts on Stake.
A lot of players resorted to VPNs to gain access. But on July 25th, Stake announced that Stake.us, their US casino platform, is coming soon and already open early access registrants. There were obviously many regulation hoops they had to jump through to get approval, as many crypto casinos prohibit USA players. 
Community excitement is at an all-time high. Comments filled Stake casinos Twitter post with chants of joy, screenshots of early access sign-up pages, and some valid questions. Some wondered if Stake managed to bypass regulations as a cryptocurrency casino by not accepting crypto, or concealing them as utility tokens.
There is also some concern amongst US players who were building up their VIP program rewards before using a VPN. Because those rewards were acquired illegally before, would they still be claimable within the new platform? Only time, and Stake, will be able to answer these questions.
Aside from the unknown, with Stakes' great reputation, many have expressed joy at the announcement. The US and surrounding streamers have already started sharing their affiliate codes. Drake must be happy to hear the news too. There were a lot of jokes about players "moving" back to the US to play, or at least finally turning off their VPNs.
This is great news, and with still much to be revealed, we are just happy USA players will get to enjoy Stakes' quality gambling services.
For further information about Stake you can read our Stake casino review, discover some of the best casinos like Stake, or stay updated on everything Stake, casinos, and cryptocurrency with with our weekly newsletter.