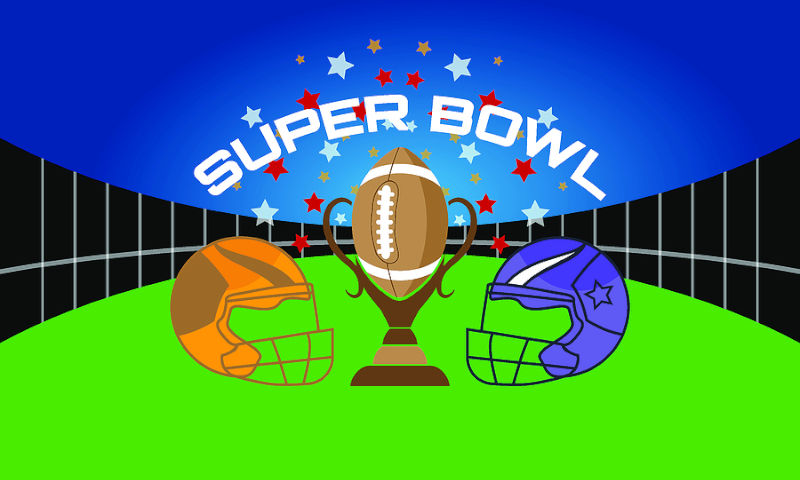 Are you for the 56th year of the Super Bowl? For those unfamiliar, the Super Bowl is the USAs' National Football Leagues' annual playoff championship game. This years' Super Bowl with be taking place on February 13th, 2022, at 6:30 p.m. ET. The 56th game will be between the Cincinnati Bengals and the Los Angeles Rams. We have been leading up to this since August 2021, and the time has finally come for it to happen.
The Los Angeles Rams are expected to win it all (-200) while the Cincinnati Bengals are considered the underdogs (+165). With the roaring crowds and half-time show, this is set to be another great game in football. Dr. Dre, Snoop Dogg, Eminem, Mary J. Blige, and Kendrick Lamar are expected to perform for the halftime show. The hype is high and the stakes are even higher, with a whole world out of lockdown waiting and watching. But how can you join the thrill of the Super Bowl? Well, you can win too, with Super Bowl betting.
Why Crypto Sports Betting?
Sports betting has been around for as long as our civilization can remember, traced back to the peak of the roman empire. Sports betting has become a way for people to join in on the game, hoping to win, without actually having to be an athlete. Crypto sports betting, on the other hand, is even better than traditional means. Don't rely on your friends to place their bets in a prize pool and get mad when they don't win, rather head over to an established crypto sports betting site and get ready to win. Plus, crypto sports betting ensures fast transactions, security, and ease of use, with the added benefit of anonymous payments if you choose the right platform.
So if you are planning on Super Bowl betting then we have the best crypto sports betting sites for you to enjoy the game and walk away with some profits too.
Cloudbet's Super Bowl
Claimable bonus: 100% up to 100 mBTC
Want to learn more about Cloudbet? Read our Cloudbet review.
Nitrogen Sports Super Bowl Nitro Picks
Competition: Get as many picks as you can right and be in with the chance of winning 1 BTC.
Want to learn more about NitroBetting ? Read our NitroBetting review.
FortuneJack's Super Bowl Freebet
Promotion: Get a 200% freebet on the Super Bowl.
Want to learn more about FortuneJack? Read our FortuneJack review.
BetUS' Super Bowl
Claimable bonus: 100% up to $2,500 (code: SU100CRYPT)
Want to learn more about BetUS? Read our BetUS review.
BitBook's Super Bowl
Claimable bonus: 100% Bitcoin first deposit bonus Bitcoin
Want to learn more about BitBook? Read our BitBook review.
Get Ready For Super Bowl Success
The Super Bowl is here and it's big, but your profits from it could be even bigger if you bet with the right Super Bowl betting sites. Take your time to look at the match statistics, get a feel of who is leading, and place your bets accordingly. The time for big wins is now, with Snoop Dogg rapping for moral support. It is worth mentioning that betting for the underdog is likely to give a higher return, although if the match favorite is set to win then it is better to win than to risk it all. The football is in your quarter, so play the game how you want to and have fun doing it. With this list of esteemed crypto sports betting sites, all you have to focus on is choosing your team, leave the rest to them. Raise the stakes on this Super Bowl, make sure you walk away a winner too.
Regardless of who you are supporting, we hope this Super Bowl game is a good one for both teams, and that the spirit of fun is still deeply rooted. While winning is the aim of the game, there is still room for enjoyment. Although we are sure you would enjoy winning more than anything else. Make yourself a part of the game, ensure a win, and have fun while Super Bowl betting.
Sign up to our newsletter to get updated on all things crypto sports betting, casino bonuses, reviews, and game details.