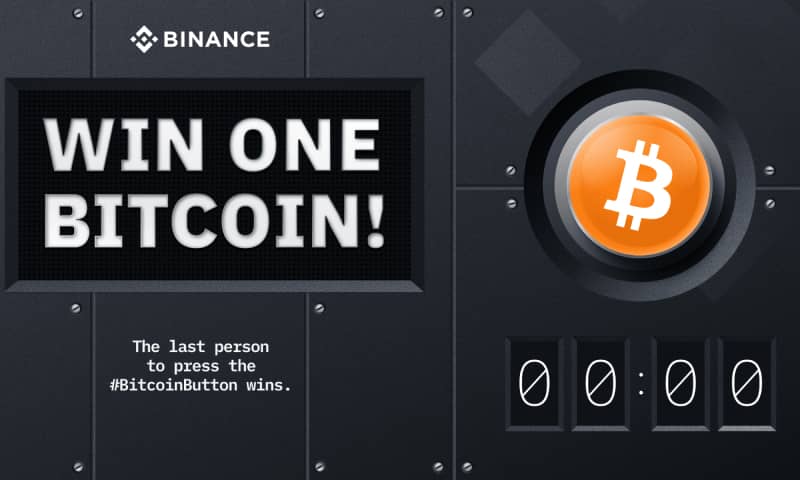 Binance cryptocurrency exchange has released an incredibly simple yet exciting game with 1 BTC up for grabs.
The Bitcoin Button Game could not be more straightforward. The game consists of a countdown timer and a button. The game began when 50,000 users were ready and waiting to play. This set the 60 seconds timer counting down to 0.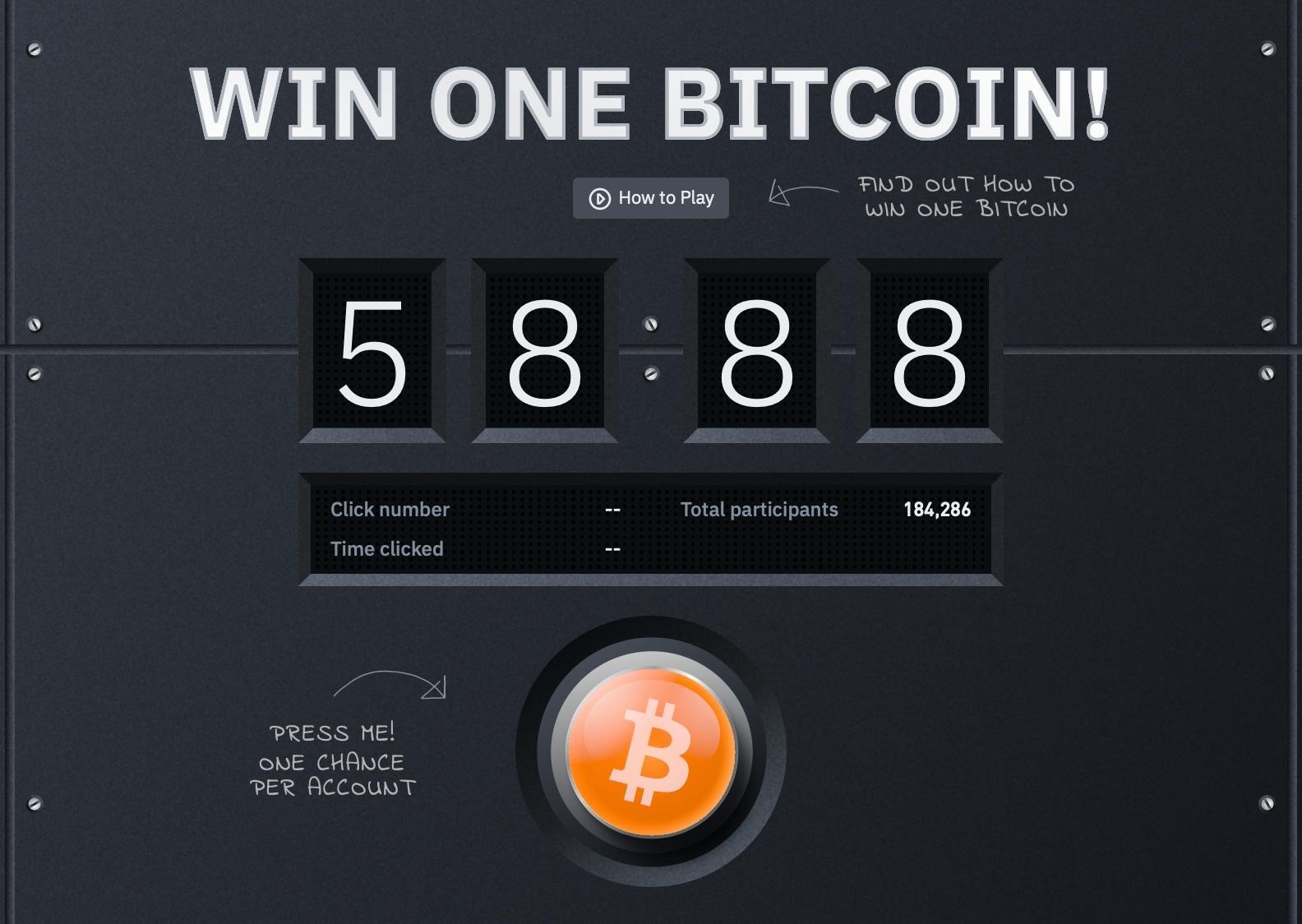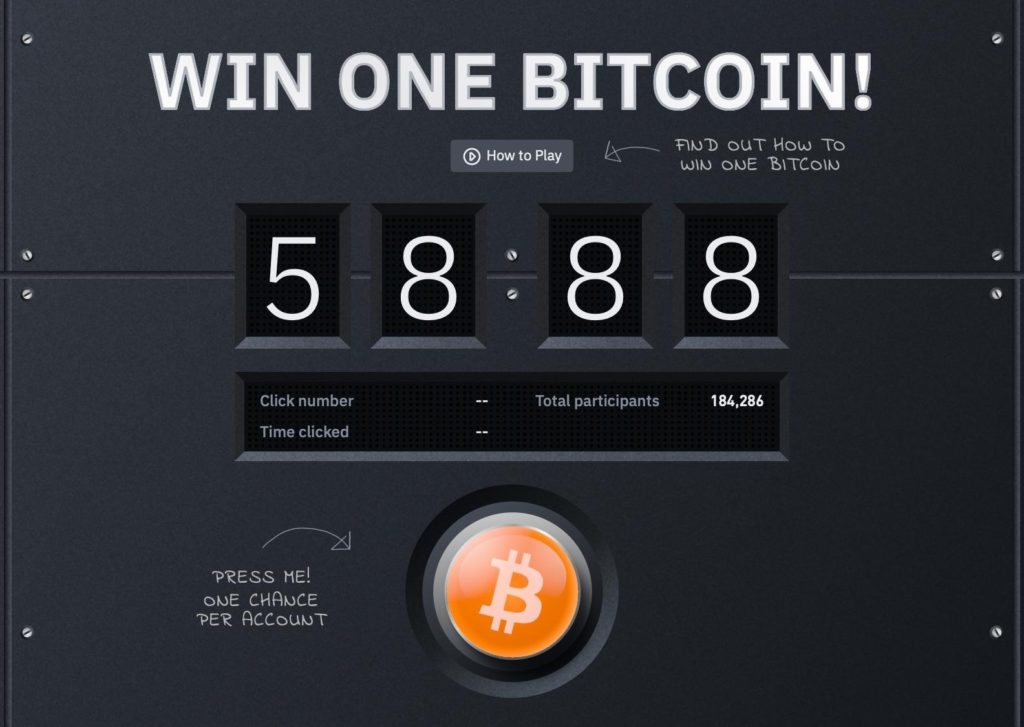 Now every time someone presses the Bitcoin Button, the counter is reset back to 60 seconds.
To win the 1 Bitcoin you have to be the last person to press the button.
Or, to put it another way, if you hit the button and nobody else presses it for the next 60 seconds you will walk away 1 BTC richer.
Each account gets one shot: one press of the button. But you can extend this to two attempts if you log in to the game via the two available methods.
The two ways to log in to the Bitcoin Button Game are as follows.
With a Twitter account. The account must have at least 10 followers and be following @binance.
With a Binance account. The account must have completed the KYC verification process. Players who use their Binance account are also eligible to claim a Bitcoin Button NFT mystery box.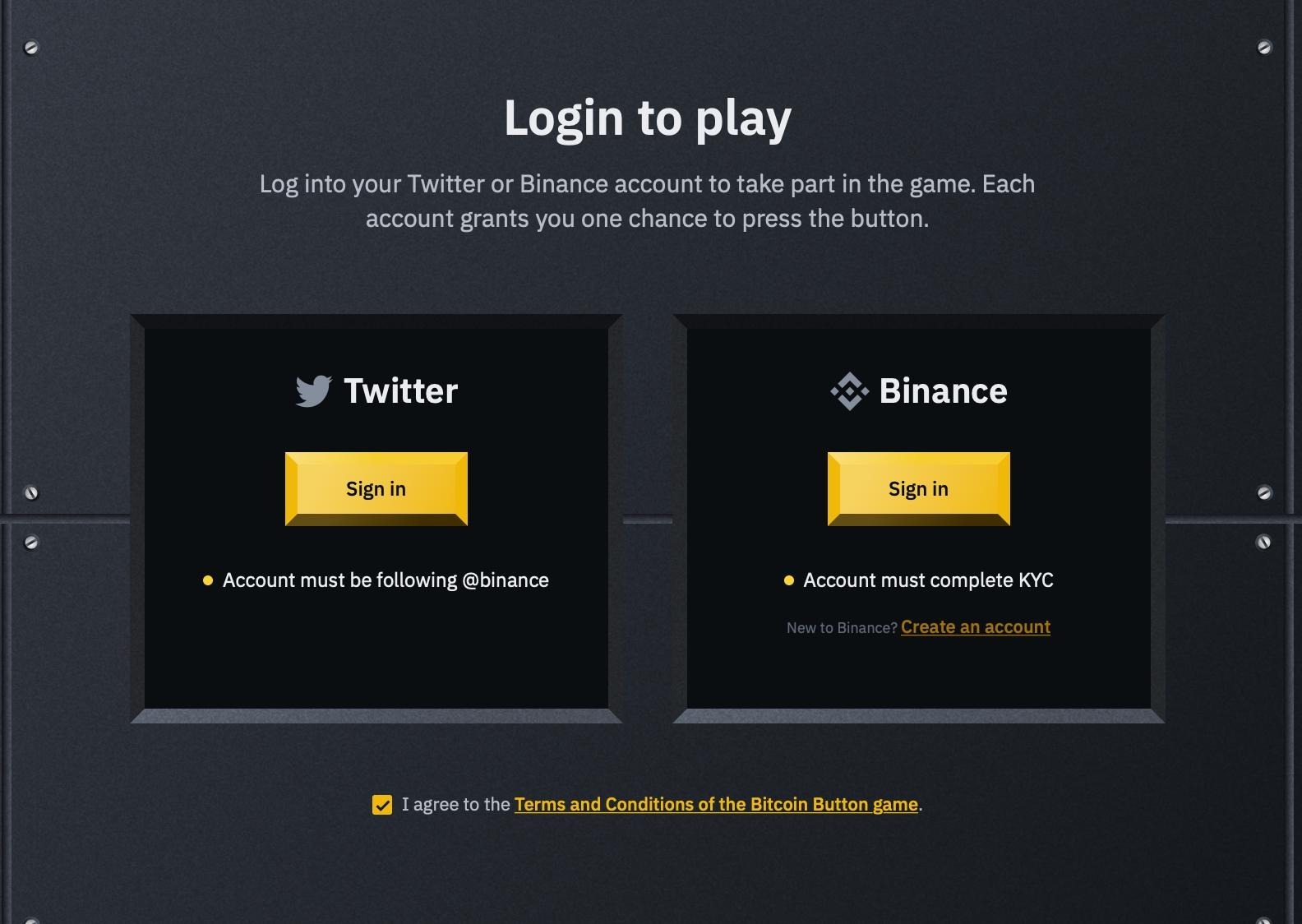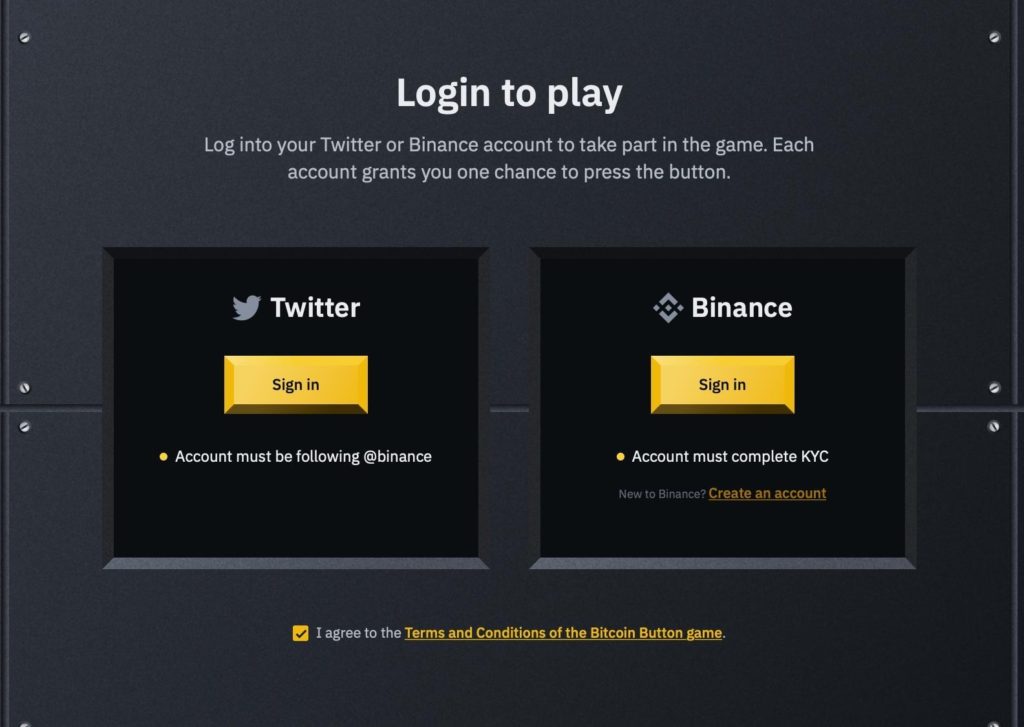 If you press the Bitcoin Button at the same time as another player you will get a message saying "Someone just clicked the button at the same time, please try again".
At the time of writing, less than 24 hours since launch, over 180,000 people had already pressed the button.
React to Bitcoin Button Game
When the game was launched on Tuesday 15th March the internet went crazy over the ingenious game. #BitcoinButton was trending on Twitter with over 100,000 Tweets discussing Binance's invention.
This gives you a sense of how hard the game must be to win. With the massive pool of users Binance already has, plus people new to Binance now wanting to take part, there is going to be a very long line of prospective winners hammering the button incessantly for the next days, weeks, and months. How long it may take to find a winner is anyone's guess.
As Binance's CEO Changpeng Zhao, or better known as CZ, commented on Twitter, "Binance community is so strong I still haven't managed to click the Binance Button. It should get more interesting when the initial hype decreases."
Other Bitcoin enthusiasts commented on how difficult it actually is to press the button because so many people were trying to play at the same time, with one noting "I finally was able to click! After trying for at least half an hour… Patience is a virtue indeed!"
And that is probably what it is going to take to win the game: patience and some skillful planning. And the longer the game goes on, the more interesting it is going to become.