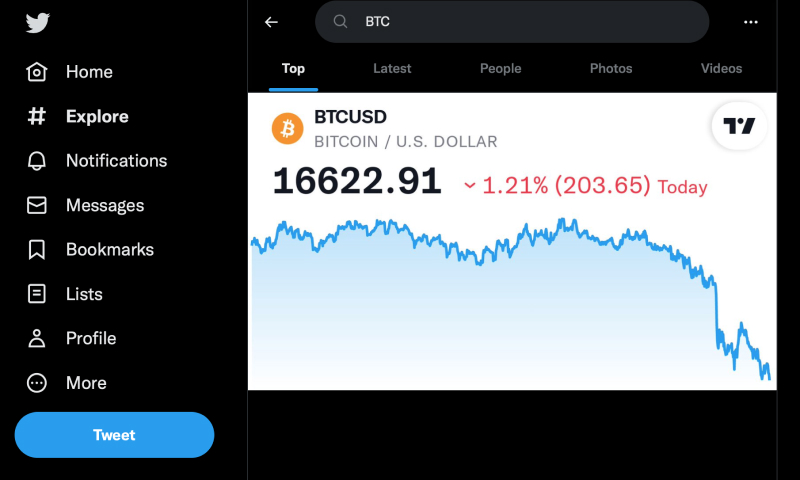 Twitter has implemented Bitcoin (BTC) and Ethereum (ETH) financial indexes to appear when searched. This new feature was first announced on Twitter's Business account and then retweeted the next day by Elon Musk:
The new feature was received with mixed responses on social media, with some feeling that it was long overdue, while others wondering why this was necessary when you could view this on regular web browsers.
However, this update to Twitter is unsurprising given Musk's reputation as a Dogecoin enthusiast, although not a believer in the entire cryptocurrency industry per se.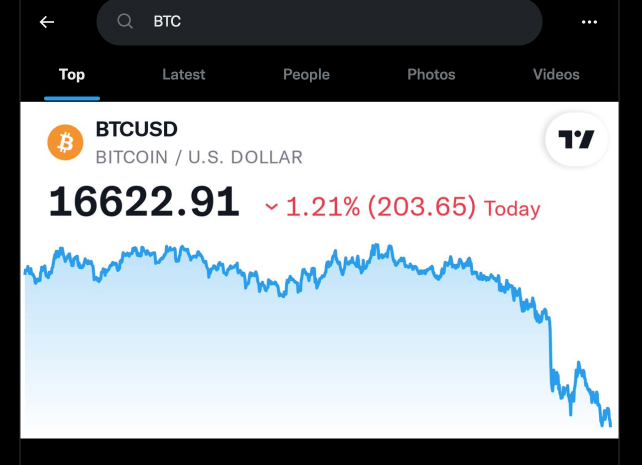 Musk's stance on cryptocurrency
Elon Musk has been a major proponent of Dogecoin since 2019, when he began tweeting about the altcoin. 
Many argue that his continuous tweets about the coin created the hype that led to a run on DOGE between 2019 to mid-2022. Part of this was also due to his move to accept Dogecoin as payment for Tesla in January this year, even though they were no-longer accepting BTC. 
However, this changed in September this year after he stated on Saturday Night Live that Dogecoin is just a 'hustle,' which caused the price of DOGE to drop 75% overnight.
Some of his followers felt so betrayed and incensed about this, that they even went so far as to try suing him for shilling. 
After that, he stopped promoting the coin so much, but it should be noted that Tesla still does accept DOGE for certain products.