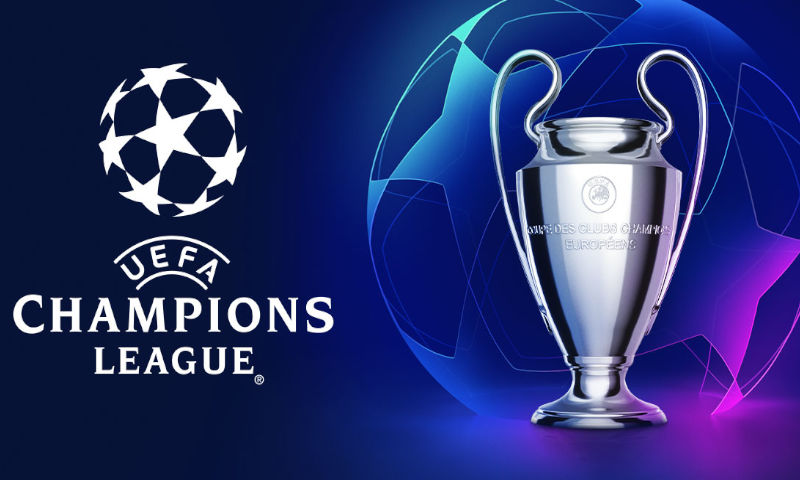 16 teams were eliminated, and 16 teams are left. Everything is on the line for the possibility of silverware in Istanbul, Turkey. Old rivalries will be renewed, whilst new history will be inked down forever. Superstars could be born, and giants could be slain. Sparks could reignite a wildfire, and a rainy night could dim a whole season. The highlight could be Liverpool visiting Santiago Bernabeu for a chance at revenge on their way to Istanbul, a place with dear memories for the boys in red.
AC Milan (2.50) vs (2.90) Tottenham Hotspur FC
As far as European royalty, AC Milan sits at the very top of where many teams are climbing to reach. They open as favorites against Antonio Conte's Tottenham Hotspur who just beat Manchester City. Spurs have been inconsistent all season long, unable to string along a run of success that could spark a conversation. This one could go either way.
Paris Saint-Germain FC (2.50) vs (2.60) FC Bayern Munich
PSG is still in a chase for their first UCL trophy and they open as favorites to the German Giants. Both teams are suffering from injuries as Sadio Mane has had a slow start since his return from his injury while Kylian Mbappe and Neymar could also miss out on the first leg. This game could come down to injured players making it back on time.
Club Brugge (3.75) vs (2.00) SL Benfica
SL Benfica and Club Brugge would both see this draw as a huge win. Both teams would have been underdogs to several teams that are still in the RO16. This gives both teams a chance to go through to the next round. Club Brugge surprisingly qualified over Atletico Madrid whilst Benfica shockingly won a group with PSG and Juventus.
Borussia Dortmund (2.50) vs (2.80) Chelsea FC
Chelsea have made a total of 8 signings just this January following the arrival of their new manager Graham Potter, however, they are still trying to find their chemistry and will as a team. Dortmund has been going from stride to stride as it qualified out of the group stages alongside Manchester City. Dortmund opens as the slight favorites as it seems like this tie might have come a bit too soon for the fragile Chelsea side.
Liverpool FC (2.28) vs (3.00) Real Madrid CF
It is a repeat of the 2022 Final. Liverpool host Real Madrid in the hopes of giving their fans a very deserved happy day at Anfield. Liverpool is yet to win a game in the Premier League since the beginning of the New Year. Real Madrid opens as the underdogs as they are also struggling with a mass of injuries from their backline. This game could all hang in the balance of the team that shows up in this historic UCL tie.
Eintracht Frankfurt (2.95) vs (2.35) SSC Napoli
Napoli has shown absolutely no mercy on any of their opponents. Liverpool visited Diego Armando Maradona's stadium in the hopes of kickstarting their campaign. Napoli thrashed Liverpool 4 to 1 in an outright dominant performance by the Italian side. Eintracht Frankfurt is the slight underdogs, but they are in for two historic nights in European football if they can pull this off.
FC Inter Milano (1.85) vs (4.30) FC Porto
Inter Milan welcomes FC Porto to the famous San Siro stadium for the first leg. Despite FC Porto winning their group, they still open as massive underdogs to this Inter Milan side. Inter Milan is currently second in the Serie A and they will be looking to wreck through this Portuguese side.
RB Leipzig (4.30) vs (1.80) Manchester City FC
So much conflict has gone on, and so much has been lost by this Manchester City side, but if there was a side that was hungry for this trophy, it would be Manchester City. Leipzig would have to pull off a miraculous upset against this unsteady Man City side, this game is set out for Manchester City. Leipzig hosts Manchester City before heading back to the Etihad stadium, if they can hold Man City to a tight game at home, the last 90 minutes could still be theirs for the taking.
Betting on the Champions League
The Champions League all comes down to margins, calculations, and pure understanding of the game. If you have the ability to break down a game and its best possible outcome then betting is for you. You stand to win large on multiple Champions League betting odds.