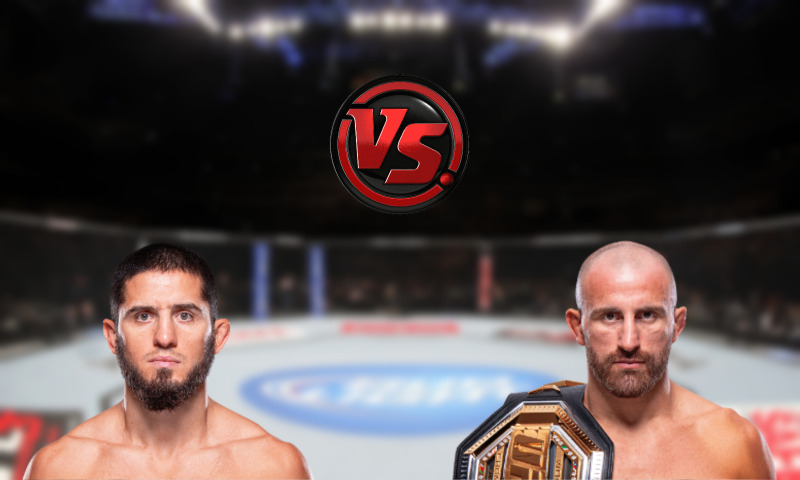 On February 12th, Perth, Australia, will play host to the pound-for-pound kings. Islam Makhachev welcomes a new rival to his newly found throne, whilst Alexander Volkanovski might be fighting in familiar territory but he will be the man moving up a weight class. A super fight of this magnitude is a rarity in this sport.
Two fighters in their primes looking to put it all on the line. No one has ever really survived the wrestling of Islam: he is just too strong, too smart, and too quick. And that's the seed in the soil, but Volkanovski is no ordinary man, known as he is for living through adversities. He survived two massive submissions from Brian Ortega, known as a submission specialist in his own right.
In the co-main event, the featherweight contenders come to play for a potential fight with Alexander Volkanovski when he returns to 145 pounds. The fight will be for the featherweight interim belt, and it will feature Yair Rodriguez and Josh Emmett. An interesting fight between a well-balanced fighter and one of the best strikers in the UFC currently.
Islam Makhachev (1.28) vs (3.70) Alexander Volkanovski
This fight on paper seems very obvious and somewhat one-sided. Islam has been able to dominate bigger fighters than Volkanovski as Islam's fighting style requires him to be stronger and bigger than his opponents. Volkanovski will be coming from a lower-weight class, and his fighting style does not usually match up well with wrestlers.
Volkanovski's advantage will have to be his IQ. He is not the hardest-hitting fighter, so if he is to win, it will highly likely come by a full-fight decision. He has amazing leg kicks that can force Islam into changing his fighting style. But if his driving leg is compromised, his takedowns might not be as effective, and if Volkanovski finds a way to constantly get up or stay up, Makhachev might struggle with matching up the striking of Volkanovski.
This could go either way, as Volkanovski is undefeated for 22 straight fights, and Islam is on an 11-fight win streak. Both fighters have only lost a fight each, both coming by way of knockout.
Our Pick: Islam Makhachev
Way of Victory: Submission
Yair Rodriguez (1.63) vs (2.29) Josh Emmett
This is the match-up the fans wanted, this is the match-up the fans got. Both came off as controversial victories. Yair Rodriguez defeated Brian Ortega by way of TKO after Ortega popped his shoulder after getting a takedown. Josh Emmett had a 5 round war with Calvin Kattar that ended in a split decision with the judges' scorecards going under heavy scrutiny following the decision.
They look to put that behind them as they plan on turning Perth into a battlefield. Josh Emmett is on a five-fight win streak, and almost all except the Kattar fight were flawless victories. He has some TKO victories but it seems highly unlikely to happen against Yair as he might have to heavily rely on his jiu-jitsu.
Yair has had a bittersweet journey to the top, but one thing you could never doubt was his striking, he has some of the best kicks, and his accuracy from all cylinders is almost second to none. He went to war with Max Holloway, who is widely considered one of the best strikers in the world. So if he is to win this, his path to victory will probably come by way of TKO/KO.
Our Pick: Yair Rodriguez
Way of Victory: TKO
Bet on UFC 284
UFC hosts massive pay-per-views every month of the year and this could be one of the biggest. Watching MMA is always thrilling, but watching it knowing you stand to win something if the fighter of your choosing wins is even better. At BitcoinChaser we have compiled a list of the best UFC betting platforms that give you the best odds, and the best promotions to use when betting on the UFC.
The odds were brought to you by Stake.com, and you can head there to see who else will be featured on this massive card.
Visit Stake