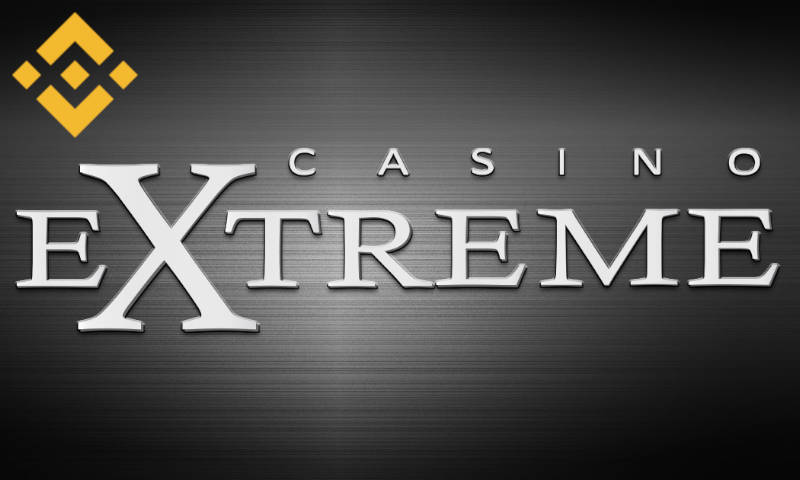 Binance Coin at Casino Extreme
We want to show you why we're so excited that Casino Extreme has taken the currency on board. The best part? Casino Extreme is offering a Special BNB Bonus for players making deposits with BNB. For your first BNB deposit, you will get a 250% bonus plus a whopping 75 Free Spins. Don't forget to use the code BNB250 to redeem your reward! 
There's good news for Casino Extreme fans, especially if you've got some Binance Coin (BNB) in your wallet. Casino Extreme has always been vocal about their enthusiasm for blockchain and all the benefits that it brings to the online gambling industry. Ever future-looking, the casino's payment methods include a solid selection of crypto-options, including Bitcoin (BTC), Bitcoin Cash, Litecoin (LTC), Ethereum (ETH), and Tether. 
Now, Casino Extreme have announced that they have added one more cryptocurrency to their instant payment method options: Binance coin (BNB).
What is Binance Coin?
Binance Coin (BNB) is a cryptocurrency used for trading on the Binance Exchange. The Binance exchange was founded by Changpeng Zhao in 2017 and continues to be one of the most widely used exchanges of its kind. Initially, BNB was an Ethereum-based ERC-20 token. However, BNB soon moved to its own custom blockchain called Binance Chain.
If you know anything about the crypto-casino world, you're probably familiar with all the advantages that blockchain technology brings to the gambling experience… think:
faster transactions
lower fees
We won't bore you by going into the nitty-gritty details. What's important to note, however, is that Binance Coin has its own advantages over other cryptocurrencies.
Advantages of Binance Coin
Binance Coin stands out from the crypto crowd with notably faster transaction times. Payment processing is so fast because Binance Coin has no confirmation period. On top of this, one of the reasons that BNB has become so popular is that it has some of the lowest fees in the industry, sitting at 0.1%.
Want to learn more about Casino Extreme? Check out our Casino Extreme review.