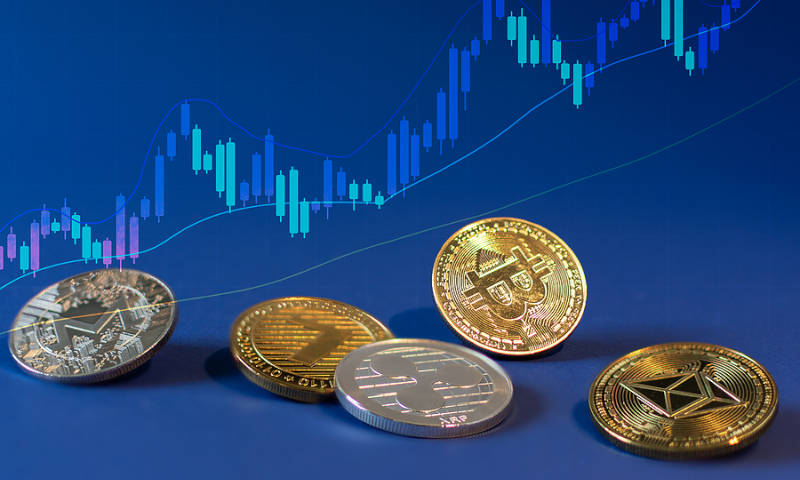 With all the news constantly being posted on the internet, it can be overwhelming to stay updated. A lot of news is critical to understanding cryptocurrency and positioning yourself positively in the markets, but with the endless flow of irrelevant information being posted, finding news that benefits your journey can be a struggle. In this weekly news roundup, we hope you inform you about your favorite exchanges, where countries lie in crypto adoption, and what blockchain updates to expect. So let's get into the biggest cryptocurrency news over the last week:
Thai SEC intends to revoke the operating license of Huobi crypto exchange
Thailand's Securities and Exchange Commission has suspended the local brand of crypto exchange Houbi and is recommending their operating license be revoked too.
Read more on Cointelegraph
14 suspects in cryptocurrency investment scam arrested in Taiwan-
Fourteen suspects behind cryptocurrency investment scams worth $5.41 million have been arrested in Taiwan, facing charges of fraud, money laundering, and breaches of the country's Organized Crime Prevention Act.
Read more on Bitcoin.com
UATP to enable cryptocurrency payments for travel
UATP, Universal Air Travel Plan, a payment network owned by 34 airlines is partnering with bitcoin payment service provider BitPay to enable payments in cryptocurrency, adding to a growing list of airlines that accept Bitcoin.
Read more on PhocusWire
El Salvador becomes bitcoin laboratory as the first nation to adopt it as legal tender
El Salvador marks its country on the crypto map by becoming the first nation to accept and adopt Bitcoin as legal tender, on September 7, 2021. President Nayib Bukele expects this move to make it cheaper and quicker for citizens to receive remittances from abroad.
Read more on Investopedia
U.S. markets regulator takes aim at Coinbase lending product
The U.S. SEC has told Coinbase that it plans to sue the cryptocurrency exchange if it goes ahead with plans to launch a program allowing users to earn interest by lending digital assets.
Read more on Reuters
Bitcoin hits its 700,000th block
The worlds' largest cryptocurrency network produced its 700,000th block on the 11th of September 2021, two years after hitting its 600,000th block in 2019. Crypto Twitter celebrates.
Read more on Live Mint
Elon Musk tweets pictures of pet Shiba Inu
Musk posted a picture of his new Shiba Inu dog named Floki to Twitter, this sent the price of Floki themed cryptocurrencies soaring. Shiba Floki had surged a record 958.09% in 24 hours, according to Coin Market Cap.
Read more on Money Control
Majority of Korean crypto exchanges to shut down this month
Failure to meet South Korean regulators' new requirements is expected to wipe out crypto exchange operators. All operators are required to submit requests for official licenses with the FSC no later than September 24.
Read more on Cointelegraph
But that's not all, news is regularly becoming available, and we intend to keep you updated. Be sure to check out the rest of our website to stay up to date, and come back next Monday for another weekly cryptocurrency news roundup. Keep your cryptocurrency know-how optimized with Bitcoin Chaser.