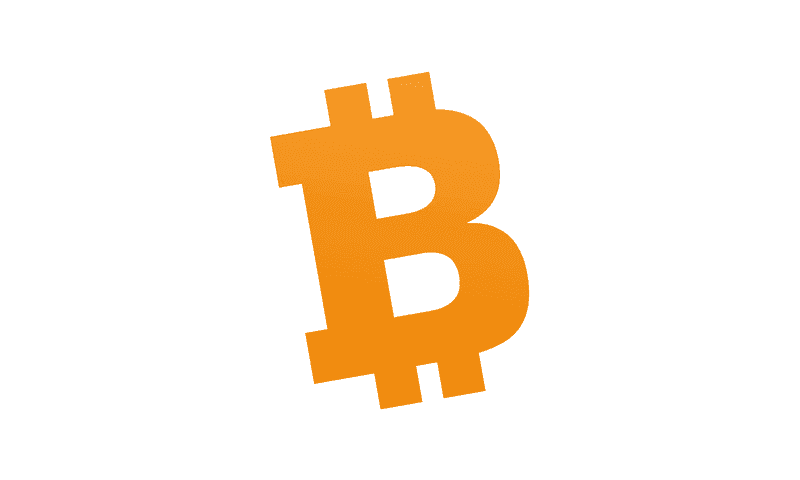 One of the most controversial cryptocurrencies in the space, Bitcoin Cash (BCH) shares almost every single characteristics with Bitcoin. In fact, they are so similar that supporters of each fight over which of them is the 'real' Bitcoin. To make sure that all our readers understand what Bitcoin Cash is, we have written this short article to clarify what the attributes of BCH are, how its features differ from those of Bitcoin and why is there a battle for the right to call it "the real Bitcoin".
Origins and Basic Bitcoin Cash Features
To understand what Bitcoin Cash is, it is important to start from its most basic features. BCH shares a common DNA with Bitcoin, up until August 1st, 2017, 12:00 median time. At that point a User Activated Hard Fork created a new coin. This new coin thus shares many key characteristics with Bitcoin:
It works based on an SHA 256 algorithm.

The target for new blocks is 1 every 10 minutes.

Block rewards have the same structure as those on Bitcoin, which means total supply of Bitcoin Cash is 21 million coins – just as on Bitcoin.
Bitcoin Cash Variant
Nevertheless, Bitcoin Cash deviates from Bitcoin through the implementation of two crucial features and the rejection of one key Bitcoin update. In fact, the disagreement between members of the Bitcoin community when it came to scaling issues, prompted the creation of Bitcoin Cash through a hard fork. That is what led Bitcoin Cash to continue with the following features:
A block size increase from the original 1mb to 8mb blocks.
Faster difficulty adjustment, with difficulty adjusting after each block based on the amount of work and elapsed time between blocks for the previous 144 blocks.
The rejection of the SegWit upgrade that Bitcoin implemented through a soft fork.
Identifying Bitcoin Cash
Given that the philosophy behind Bitcoin Cash in terms of scalability is different, it was necessary to give the markets a chance to tell Bitcoin from Bitcoin Cash, although its creators and advocates tend to blur the distinction to claim the right to be called the 'real' Bitcoin. Therefore, Bitcoin Cash has a different ticker symbol than Bitcoin, although its logo is virtually the same one. The ticker symbol for this new coin is BCH; its logo is the same as Bitcoin's, with the same color structure except that the "B" is tilted to the left whereas the BTC's is tilted to the right.
Read more: Bitcoin vs Bitcoin Cash: The Split, Differences, and Problems
Bitcoin Cash Conspiracy Theories
In theory, the users will choose which coin they prefer and stick with it, leaving space for both to grow. But so far, reality has deviated from theory. BCH supporters claim it is "the real Bitcoin", since they claim it is the true version of Satoshi's vision for a "purely peer-to-peer version of electronic cash." They support this claim by pointing out that bigger blocks lead to lower transaction fees and a higher transaction capacity per second, features akin to cash.
Bitcoin supporters stand their ground and refute these points, while some go as far as to say that there are various conspiracies to topple BTC, coming from the BCH side. These Bitcoin Cash conspiracy theories are difficult to substantiate with hard evidence. Nevertheless, reality is sometimes shaped by unsubstantiated claims, and a well-placed "nudge" can tip the scales in favor of one coin or the other.
The November Crash
One of these Bitcoin Cash conspiracy theories is based on the November 2017 BTC price crash. The theory sustains that a rumor prompted South Korean traders to pump BCH and dump BTC, just after SegWit2X was abandoned – according to the conspiracy theory, SegWit2X was a decoy from BCH supporters; it was abandoned on purpose.
At the same time, some big BTC holders started dumping their coins while prompting miners to switch to BCH. As a result, the competing chains achieved mining power parity. Since BTC difficulty adjusts every 2016 blocks, block times were delayed, and transactions piled up in the mempool. This should have convinced those holding out on BTC to switch over, while the miners had a better incentive to mine on BCH as prices shot up and block times remained stable. Nevertheless, the crash failed to inflict any permanent damage on Bitcoin, making this BCH conspiracy theory moot if not unsuccessful.
Regardless of Conspiracy Theories
As the battle ensues between BTC and BCH supporters, we are bound to see more Bitcoin Cash conspiracy theories, but we are unlikely to see any of them settle the whole debate around which one is "the real bitcoin." Therefore, users, particularly newcomers, should be aware of a few facts before they make their mind about where they stand on this legitimate heir claim:
BCH forked from the legacy chain, instituting replay protection – that prevents the forked chain from replaying the transactions on the legacy chain and vice versa.
Addresses on BCH originally had the same format as BTC addresses, which means that BCH's claims to be the legitimate heir of Satoshi's vision was subtly built in.
Nevertheless, if any fork off any legacy blockchain instituting replay protection, is basically telling users it is independent from the transactions on that legacy blockchain from the point of the fork onwards. Should the legitimate heir to Satoshi's vision require a declaration of independence, or should it aim to push its vision through from within, without declaring independence?
In any case, both BTC and BCH should learn to live with each other. If opposing sides of the scaling debate decided to go their separate ways, they shouldn't be focusing on competing. The market has shown that there is a space for both. Hopefully big players will allow the markets to continue shaping the future of both projects, instead of trying to manipulate them to push the other project out.
How To Buy Bitcoin Cash (BCH)
Buy Bitcoin Cash with a Credit Card
Changelly  – Changelly is a cryptocurrency exchange that allows you to buy Bitcoin Cash with USD or EUR. Changelly offer an intuitive user interface and good exchange rates. Here is Changelly's guide to buying cryptocurrency on their platform.
BitPanda (Europe) – BitPanda is one of Europe's leading services to buy cryptocurrency. You can buy BCH at BitPanda with Visa and Mastercard, as well as Neteller and Skrill. BitPanda also allow you to set up a Dash wallet in the process, so you do not have to have one set up before purchasing through the website. 
Trade Bitcoin Cash at an Exchange
Binance – Binance is one of the world's largest cryptocurrency exchanges. It boasts one of the fastest order processing rates and supports multiple languages. You can buy Bitcoin Cash at Binance by depositing first with Ethereum or Bitcoin, then exchanging one of these coins to Dash.
Exchange Bitcoin Cash at Binance
HitBTC – HitBTC is a global trading platform with multi-currency support, operating since 2013. The exchange has markets for trading digital assets, tokens and ICOs and provides a wide range of tools as well as stable uptime. You can exchange Bitcoin or Ethereum for Bitcoin Cash at HitBTC.
Exchange Bitcoin Cash at HitBTC
*Make sure you buy BCH at an exchange that you trust. Remember to do your own research before you trade.