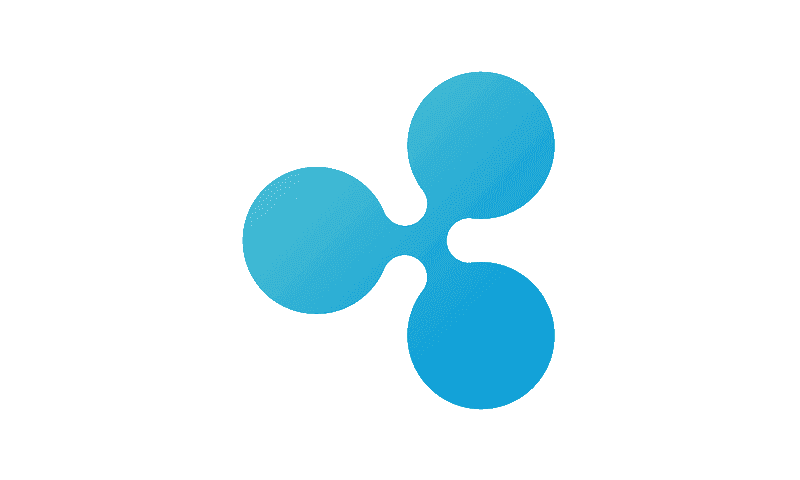 As much as Bitcoin was designed to eliminate the middlemen and make banks obsolete, another cryptocurrency, Ripple, was designed to bring down the costs of bank transfers. Ripple was established by the private sector and unlike Bitcoin, it was not designed to be a P2P form of digital cash specifically. Instead, Ripple has evolved from a payments and settlements solution, in which organizations and individuals could transfer any kind of currency quickly and inexpensively, to a cryptocurrency that is now used by several banking institutions.
Ripple Origins
Ryan Fugger, a Vancouver-based web developer, came up with the idea of setting up a decentralized money system in 2004. Fugger created Ripplepay, Ripple's predecessor, which started operating in 2005 as a payments service for online communities. It took Ripple about 6 years to develop its digital currency system. In 2011, with the help of developers Arthur Britto and David Schwartz, the digital currency was created. The system was built to rely on transactions verified by a consensus among network members.
The system that Britto and Schwartz designed doesn't rely on mining. It is therefore more energy efficient and can process more transactions per second than Bitcoin. In 2012, the team involved in the project, founded the OpenCoin corporation, which oversees Ripple. Fugger gave up control over the project, and the corporation was based in South Carolina. Ripple can be used to settle transactions in a wide variety of currencies and using assets as well.
Interest and Investment
Following the creation of Ripple – XRP – as a digital currency, investors, banks and high-tech companies became interested in the project. OpenCoin got investment from Google Ventures and Andreessen Horowitz. Numerous banks followed and started experimenting with Ripple, which was set up as open source freeware under an ISC license. Ripple became known as an open source protocol that provides the basic infrastructure for inter-bank transactions.
Ripple Mechanics
As such, there are "gateways" that allow people and organizations to add or subtract from the liquidity within the Ripple system. This is another key difference between Ripple and Bitcoin. Ripple is set up as a system in which the user must trust the gateway, whereas Bitcoin is trustless. Gateways rely on the distributed ledger of the Ripple network, which is verified by independent "validating servers", which should in principle act in a similar fashion to Bitcoin's nodes. The difference is that these servers don't necessarily belong to enthusiasts, community members or individuals with an interest in the network like the nodes on Bitcoin. The servers belong generally to market makers and banks.
Consensus on Ripple depends on a 'supermajority' of servers agreeing upon the transaction. If servers fail to achieve consensus, they try again, with each round reducing disagreement until a decision is reached. Disputed transactions are discarded during this process.
Ripple Transaction Speed
The entire process of discarding disputed transactions and including widely accepted ones doesn't take too much time. Transactions on the Ripple network take anywhere between 3 to 5 seconds to be settled. All transactions are cryptographically secured. As with Bitcoin, payments are irreversible. Ripple cannot be seized or frozen either.
Ripple can be used as a cross-currency settlement mechanism. If a user wants to pay for something denominated in a foreign currency with their home currency, they can use the system. Ripple finds the best or most efficient – cheapest – way to make the payment, hopping between currencies and assets until the payee receives the payment. Ripple also has a Bitcoin bridge, which allows users to pay directly into a Bitcoin account without holding digital currency. BTC users can also send payments through Ripple even if the payee doesn't take Bitcoin payments.
Ripple Currency XRP
The Ripple system has its own indigenous currency. This currency is known as Ripple, although that is the system's name and doesn't necessarily refer to the currency. The ticker symbol for this digital currency is XRP. Ripple's digital currency can be divided up to the 6th decimal point. The smallest unit, which is one millionth of an XRP, is called a drop. A million drops make 1 XRP. Only 100 billion XRP units were created, and no more can be created according to the protocol. Users are not required to use or hold XRP to make transactions on the Ripple system.
XRP Distribution
Of the 100 billion XRP created, the founders retained 20 billion. The remaining amount was doled out to Ripple Labs, which proceeded to give away 200 million XRP. Some of the XRP that Ripple Labs gave out went to charity. Ripple Labs has not released all the XRP it has at its disposal into the markets. That is why only 37.8 billion XRP are in circulation. This creates additional scarcity – the currency is deflationary due to its fixed supply. The level of scarcity and subsequently the price of XRP can be easily manipulated by Ripple Labs.
XRP Criticism
This is the reason why members of the Bitcoin community and others have criticized Ripple, often labeling it as a "corporate coin". XRP prices depend on the actions of Ripple Labs, which acts as a "benevolent dictator." With that being said, if Ripple Labs is a profit seeking entity under the rational decision-making model, its interests are best served by managing currency supply in circulation in such a manner that will not deter people from acquiring it and will create price increases per unit. This will allow Ripple Labs to optimize its profit while increasing the usage of the currency world-wide.
How to Buy Ripple
Buy Ripple with a Credit Card
Changelly – Changelly is a cryptocurrency exchange that allows you to buy Ripple coin, Bitcoin and other altcoins with USD or EUR. Changelly offer an intuitive user interface and good exchange rates.
BitPanda (Europe) – BitPanda is one of Europe's leading services to buy cryptocurrency. You can buy XRP at BitPanda with Visa and Mastercard, as well as Neteller and Skrill. BitPanda also allow you to set up a Ripple wallet in the process, so you do not have to have one set up before purchasing through the website. 
Trade Ripple at an Exchange
Binance – Binance is one of the world's largest cryptocurrency exchanges. It boasts rapid order processing rates and supports multiple languages. You can trade Ripple at Binance, among many other cryptocurrenices.