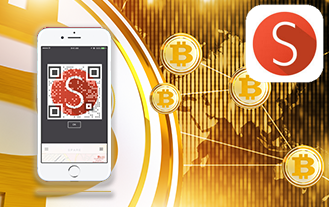 Spare just built one more bridge between the world of bitcoin and fiat currency. Its app, which already competes with traditional currency ATMs, is now after a piece of the bitcoin market. The app itself is simple, and can become one of the smoothest paths yet for any bitcoin holder who needs cash in a hurry. This integration was only a matter of time, since the principle of reducing fees and increasing convenience is also one of the main pillars of the app in general.
Do you have some change to Spare?
Founder D'Ontra Hughes came up with the idea for Spare when he saw patrons struggling to find cash to tip the valet. It seems the nearest ATM was quite far away and this created an inconvenience that an app could solve. In 2013, he took his idea and developed it into a business that could end up being pretty disruptive for ATMs, whether they deal with fiat or bitcoin.
How does Spare work?
Simplicity is at the core of the Spare app. Users ask for an amount of cash on the app, and they get a QR code which they take to a local merchant. The merchant scans the code and hands over the required amount of cash to the app user. This system gives Spare users a number of advantages:
Safety: no need to go into an ATM late at night where there are no people around. Instead users get cash from a local retailer, face to face. The retailers on the other hand, can get rid of the cash they have on location quickly, which is an advantage.
Rewards small businesses: The cash disbursement network is made up of all kinds of merchants and retailers including small businesses. Instead of paying fees to big banks, the mom and pop business down the street gets the reward.
Retailers get more traffic to their stores: Spare users generate traffic for local retailers. This traffic also has a fresh amount of cash in their pockets, which might make them more likely to buy something at the store.
Cheaper than an ATM: Fees vary between $2 and $3 (in the US) for each "withdrawal", which is lower than most ATMs.
How can I get Spare and where can I use it?
Spare currently operates on iPhones and in the US, but its service is quickly expanding. Spare has plans to expand its coverage beyond the US into Canada, Mexico, Italy, Spain, Nicaragua and Puerto Rico. It might also bring an app to Android users soon as well. In the meantime, Spare has already integrated bitcoin into its ecosystem, effectively building yet another bridge between the world of cryptocurrency and that of traditional currencies.
New Bitcoin users on Spare get a $5 USD reward
To celebrate its bitcoin launch, Spare is giving bitcoin users who sign up through Bitcoin Chaser a $5 US Dollar gift. To get your gift, go iTunes and download the app. Just follow the link below and use promo code: BITCOINCHASER. Once you start using the app, feel free to tell us more about your experience with it.