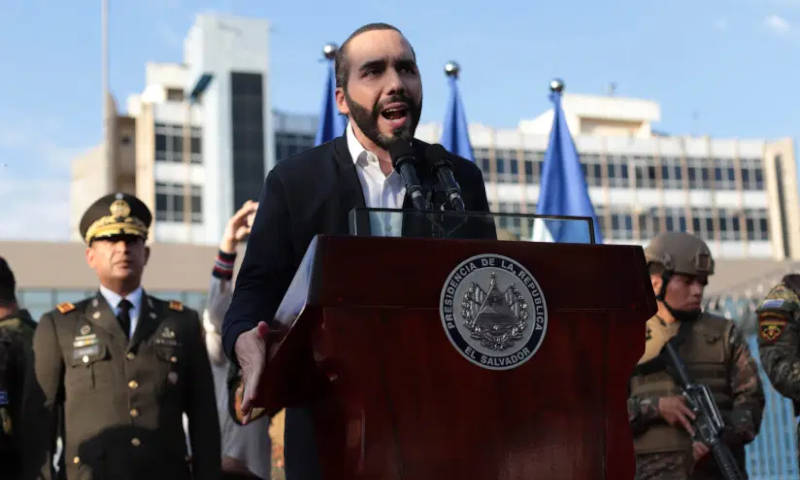 El Salvador has made its mark on the map of the world since being the world's only country to accept Bitcoin as its legal tender. This has been a very risky move for the small South American Country.
The riskiness of using this volatile cryptocurrency has many in the International financial institutions talking about the lack of any protections for its users, and some predict its widespread adoption may still be a way off.
However, not many are celebrating as there is a meeting in place between the International Monetary Fund (IMF) and the countries president. The IMF's spokesperson said the adoption of Bitcoin "raises a number of macroeconomic, financial and legal issues that require very careful analysis".
Early this month, El Salvador's parliament approved a law to allow the crypto money to be accepted as tender for all goods and services in the small Central American nation, along with the US dollar, its national currency.
A survey by the country's Chamber of Commerce and Industry, published last week, found that 96.4 percent of the business community would prefer for bitcoin to remain optional, 93.2 percent of employees would rather get their wages in dollars, and 82.5 percent would continue using the greenback for remittances.
The potentially risky new avenue has its benefits for its large expat community to send money back home as this allows anyone with access to technology such as a phone to be able to send and receive the currency regardless of location and all that is needed is a software app such as a "Wallet" which is a safeguarded application that requires passwords and/or biometrics to access the currency that is owned by the user.
This is potentially an easy way to send and receive money around the globe without having to touch any financial firms, cutting out the costly fees that come with these said firms such as banks and remittance companies.
Essentially if El Salvador's bitcoin law is successful, the country will have proven for the first time that bitcoin can be used as a means of legal tender as well as a store of value, like gold, also as a medium of exchange for everyday transactions.
However, El Salvador if demonstrates that bitcoin is usable in a low-income country the nation will have proven that bitcoin is usable as a means of legal tender.