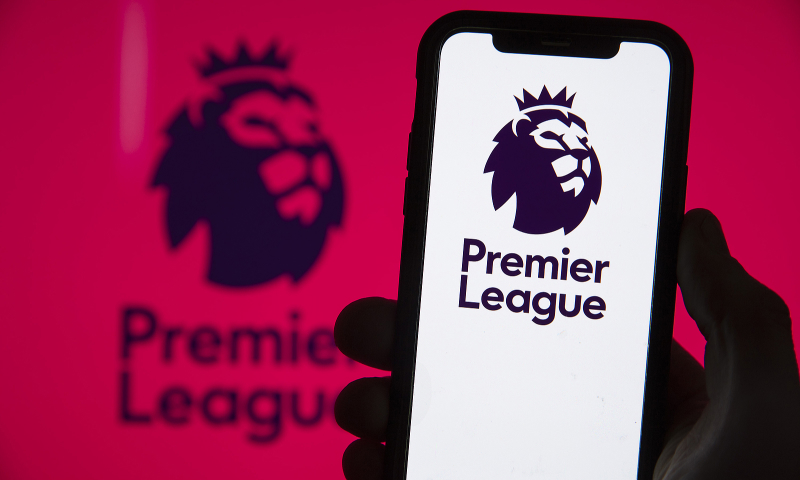 The Premier League season 2022/23 comes not only with great action but also some great promotions and competitions bitcoin betting sites. After last year's rivalry between Liverpool and Manchester City, there is already enough excitement out there to keep you entertained. But if you are already placing a bet on the big games then it is worth exploring unique ways to bet on the Premier League with Bitcoin.
Premier League Promotions
Majestic 7 at FortuneJack
FortuneJack is a bitcoin and crypto sports betting site who are run a unique Premier League competition throughout the 2022/23 season. Called Majestic 7, it is a free to play and gives you a chance to flex your prediction skills.
Choose correctly the goal scorers in 7 games for the game week and you will be in line for a big Bitcoin prize in free spins.
The competition is free to enter and you can take part every week throughout the season.
Sports Rollbot NFTs at Rollbit
Rollbit casino and sportsbook are a true blockchain gambling site with their own gambling token, NFTS, and a sophisticated crypto price tracker on top of a great sports betting section.
If you are planning to gamble on the Premier League with crypto then it may be worth looking into Rollbit's Sports Rollbot NFTs. Owning a Sports Rollbot NFT allows users to claim a free sports bet every month, with over $1,000,000 already handed out to holders. 
Everton Road to Glory at Stake
Everton Football Club and Stake sports betting site signed a club-record sponsorship ahead of the Premier League season and with that Stake are running a special competition for the Toffees throughout the 2022/23 season.
Everton Road to Glory Cash Drops at Stake sees prizes handed out to users every time Everton win a game in the League Cup or F.A. Cup.
Also a betting partner of Watford in the Championship, Stake is a good place to follow the action as well if you are a fan of either of these teams, with exclusive interview taking place throughout the season.
Fantasy Premier League at BC.Game
If you are already taking part in the official Fantasy Premier League then you can win extra prizes with BC.Game sports betting site.
To take part in BC.Game's fantasy league all you have to do is create your official Fantasy Premier League team and join BC.Games' league. There are prizes for the top points every week and the overall winner for the season. 
You can learn more about BC.Games fantasy Premier League on their forum.
Crypto is Bigger than Ever in the Premier League
Cryptocurrency is more visible than ever in the Premier League this season, and a reminder that while the crypto market is experiencing ups and downs, adoption is continuing at a good pace.
Crypto Sponsorships
The summer saw Everton sign a club-record sponsorship deal with Stake, the cryptocurrency casino and sports betting platform. The deal, which went live on July 1, will see Stake on the front of Everton's men's and women's shirts, and throughout the media areas at Goodison Park as well as their training ground.
This is just the latest cryptocurrency-related company to strike a sponsorship deal in the Premier League with now 6 different teams sporting crypto-sponsorships, including Crystal Palace, Arsenal, Aston Villa, Leeds United and Manchester City.
Manchester City signed a deal with the cryptocurrency exchange OKX at the beginning of 2022, making them their official cryptocurrency partner.
NFTs
NFTs have already been familiar among Football fans with teams and former players launch and backing a multitude of ventires.
This summer also saw the Premier League filling two trademarks for crypto and NFT related things in the US, with Decrypt describing them as "expansive in scope, and cover the creation and sale of digital assets, virtual clothing, cryptocurrencies, and media files verified by NFTs."
Retired Premier League players have been heavily involved in NFTs as well. Former Chelsea captain John Terry even evoked legal threats from the Premier League when his own range of NFTs were accused of breaching copyright rules.
Crypto Adoption Among Players and Teams
Kieran Gibbs, the former Arsenal defender, recently spoke about being paid part of his salary in cryptocurrency. The player, now at David Beckham-owned Inter Miami, says other players have since approached him with similar suggestions on their minds.
"It's just taking time for people to trust what this thing is. We're seeing something similar to, I think, what we saw with the internet. That took a while and now a lot of people would say you can't survive without it. It's part of our everyday lives. It's the first thing we use when we get up in the morning, the last thing people use before they sleep.

It's what people use all day, every day. The curve of adoption feels similar with crypto to the internet. The early signs are it's playing out similar to the adoption of a major revolutionary technology."

Kieran Gibbs on cryptocurrency adoption
And it is not just the big teams either who are adoption cryptocurrency, with Oxford F.C. in the National League accepting Bitcoin for everything from pies to tickets.
Another season but another one where cryptocurrency is edging its way into the mainstream through football. It's not just another season in the Premier League is it?
Further Reading