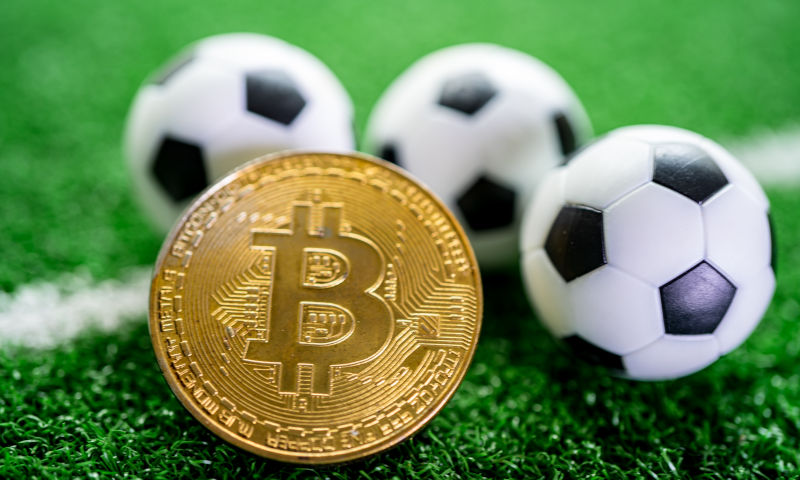 Of all the sports you can bet on with cryptocurrency, football has to be up there with the most exciting. The massive Champions League nights, leagues that go to the last weeks of action, the stars stepping on the biggest occasion. There is always a big football match just about to happen, or one already live. Luckily there are many excellent football betting sites that accept bitcoin and other cryptocurrencies.
Best for Promotions

FortuneJack is a great site for Football Bitcoin betting thanks to their excellent Majestic 7 Premier League competition. This promotion is completely free-to-play: all you need to take part is a FortuneJack account.
With Majestic 7 every week you are challenged to pick the correct scorer of seven Premier League games. If your selection collectively hits the back of the net, you will be in the chance to win a Bitcoin prize.
On top of this FortuneJack is a great place to go for football betting because of their fantastic array of live and upcoming games, solid support, and a variety of crypto options, including BTC, ETH, DOGE, and more.
Bonus
100 free spins for signing up and verifying account
Best for Mobile Betting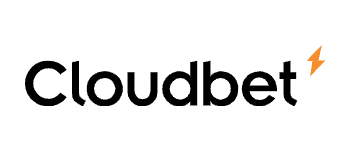 If you want to bet on football from the comfort of your phone then Cloudbet is our top pick. Cloudbet's betting platform works brilliantly on any device: easy to use and fast to load. While there is a lack of good crypto betting apps right now (something we hope will change in the future), Cloudbet is the best when it comes to betting from your browser.
This is in part because Cloudbet have developed their own betting platform. Unlike many other sports betting sites, Cloudbet has crafted an original platform which does not rely too heavily on any third party software. And it is constantly improving, with new features added all the time and existing features polished.
Cloudbet is a Bitcoin sports betting specialist as well: they have always been, first and foremost, a sports betting site dedicated to BTC.
Football betting options at Cloudbet include outright winners in all of the top leagues of Europe and further afield, including the Premier League, Bundesliga, and La Liga.
Bonus
100% up to 100 mBTC
Best for Everton Fans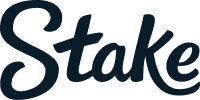 Okay, we agree. The best football betting site for Everton fans is a slightly odd category, but when you learn a bit more about Stake we think it will make sense. Stake are the main sponsor of Everton FC in the Premier League and this makes it a good time to be an Everton fan at Stake. Stake are running regular promotions in support of Everton throughout the year.
This includes 'Everton Road to Glory Cash Drops': everytime the Toffees bag a win in the League Cup or FA Cup, Stake are going to celebrate by handing out rewards to the players on their platform. If Everton go all the way in the FA Cup, for example, Stake will hand out $5 Million worth of prizes to lucky winners. And if you are an Everton fan, that gives you twice the reasons to tune into the Toffees cup runs this year.
On top of just Everton promotions, Stake run regular giveaways and competitions for the biggest tournaments. So it is worth visiting Stake any time a big match is coming up to see if they have something in the works.
Bonus
$100,000 Weekly Giveaway
Best for Live Bitcoin Football Betting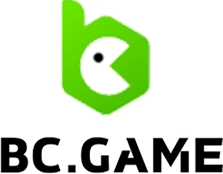 BC.Game is a newcomer in the football betting world, having only opened their sports betting site in 2022. But they have been around for a lot longer than that in the casino world. So they have bags of experience when it comes to gambling.
Stepping into BC.Game sportsbook, one thing that really stands out is how they promote live football. It is really easy to view all the live football games around the world happening in the moment.
BC.Game is another really well designed site, so you can easily see all the different leagues and matches available to bet on, with everything from the Jordan League to the World Cup available.
Bonus
Up to 180% first deposit bonus
Best for Cryptocurrency

If you are looking for a one-stop place for all things crypto, then Rollbit is a great football betting site to visit. You can, of course, find loads of football betting options here. But on top of all this they offer their own gambling token, staking, NFTs, cryptocurrency tracking, and futures.
RLB is Rollbit's token built on the Solana Blockchain. RLB holders can stake their coins and gain rewards through the platform. One way this happens is via participation in their lottery. With each round of the lottery, the 0.2% entry fee is split between all RLB stakers, with a new lottery being held every 100 Bitcoin blocks. And don't worry, the last Bitcoin is not expected to be mined until the year 2140.
Owners of Sports Rollbot NFTs from Rollbit are also eligible for a free sports bet every month. This feature has paid out over $1,000,000 USD to date.
In terms of cryptocurrency you can bet on football with, Rollbit accepts BTC, ETH LTC, and one of the few Football betting sites to accept Solana.
On top of all this the deposit limits are really good for crypto at Rollbit as well, with no minimum deposit other than the transaction fee and no limits at all on withdrawals as long as you have wagered a minimum equivalent of $10.
Bonus
Instant 5% rakeback
Best for Soccer

Whether you call it football or soccer, we all love the beautiful game, so you can call it whatever you like. But if you are a US based fan looking to bet on soccer with crypto then BetUS has to be high on your list.
They call themselves quite proudly 'America's Favorite Sportsbook' and who are we to argue with them. What is important to us is three things: they are respected, offer football betting, and accept crypto.
You will not have trouble finding a game at BetUS no matter where you are in the world, with a massive selection of live and upcoming soccer matches.
On top of this BetUS offers a 200% crypto deposit bonus for new players which is not something you can find everywhere at football betting sites.
Bonus
200% Crypto welcome bonus
Best for Deposit Options

When it comes to a variety of cryptocurrency deposit options few do it better than Wolf.Bet. At Wolf.Bet you can bet on football with Bitcoin as well as 17 other crypto coins including Cardano, Tether, Shiba Token, and Polkadot.
Bitcoin, Ethereum and Litecoin still tend to be the most popular coins to bet on football with but there are plenty of gamblers out there who are looking for other options, and Wolf.Bet accepts plenty.
The only minimum deposit requirement that applies to any of these coins at Wolf.Bet is for Polkadot at 1.1 DOT. With any other coin, including Bitcoin, you can deposit as little as you like.
The minimum withdrawal at Wolf.Bet depends on the coin you are using, and this information can be found in their FAQ. But to give you an idea, the minimum withdrawal for Bitcoin is 0.001 BTC, and for Ethereum it is 0.03 ETH.
With Wolf.Bet constantly adding new coins, things are only going to get better as well. So if  you are looking to bet on football with something a bit more niche like SushiCoin or Polkadot, Wolf.Bet is the place to go.
Bonus
Spin a daily wheel and win great prizes!
Best for Anonymous Betting

Two big things about Anonibet stand out to us: They were the first sportsbook to accept Bitcoin way back in 2011, and you can bet on Football anonymously.
In this regard Anonibet runs their sportsbook similar to the principles of Bitcoin, with a strong commitment to anonymity.
When you register at Anonibet you are not required to provide private information such as address or a bank account. All you need to get started at Anonibet is an e-mail and Bitcoin wallet address.
So if privacy and security are the most important things you are looking for when you bet on football, then Anonibet is the place to try.
Best for Native Token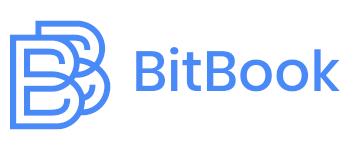 BitBook started life as a successful initial coin offering in 2019. BXK is the native cryptocurrency of the Bitbook sports betting site and offers unique benefits to its holders.
When depositing with the BXK token, you are eligible to claim a 150% welcome bonus. And if you place a bet in BXK and lose, you can claim 10% cashback. Other benefits awarded to BXK holders include free tickets to the BitBook lottery and discounts on various casino games.
BXK can be bought on various cryptocurrency exchanges and is a great way to unlock more from your football betting.
Bonus
100% BTC welcome bonus
Best for Social Betting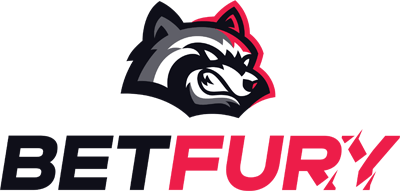 BetFury is one of the most exciting social gamblings sites around right now and a great place to bet on football while getting to know others who love the beautiful game.
The BetFury site has a community chat feature where you chat with like-minded gamblers.
This site also comes with a great social community on Twitter, Discord, and Telegram where you can catch the latest promotions, boosted odds, or just discuss the latest game.
With 80 sports to bet on, including football, and over 50,000 live events, you won't have trouble finding a football match to bet on either.
How to Bet on Football with Bitcoin
We will walk you through the steps for betting on football with Bitcoin but in reality this method will work the same for all cryptocurrency. So if you are betting with ETH, for example, the same steps apply.
Choose a Bitcoin sports betting site that offers football betting.
Clarify any important information before you go any further. If anything is unclear about a football betting site, we encourage you to read the terms and conditions, message live chat, or write an email.
Create an account
Send Bitcoin from your personal Bitcoin wallet to the Bitcoin wallet address provided by the sports betting site.
Place a bet on a football match or competition and watch the drama unfold.
How to Pick a Crypto Football Betting Site
We have handpicked a number of betting sites that accept Bitcoin and cryptocurrency. We have reviewed all these sites, visited them frequently, interacted with their support, and verified as well as we can that they are safe and secure places to bet.
With the likes of Paris St. Germain, Barcelona, and Bayern, Football is a massive sport globally, with FIFA maybe a little optimistically suggesting there are 5 billion fans globally. This means that almost any sports betting site will offer football betting.
So we suggest rather than just finding a site that allows you to bet on football with Bitcoin, look for the sports betting site that caters to what you are looking for.
If security is of utmost importance, then only settle for a sportsbook with a license to operate in your region and good reviews from trusted resources online.
If you are seriously into cryptocurrency, look for a site that really understands what cryptocurrency users are looking for. You can typically get a good idea of this just by reading some information on their website such as their FAQs.
Are bonuses what matters most to you? Then look for a site that offers not only first deposit bonuses, but one that will reward you for your loyalty in the long run.
The vast majority of sports betting sites will offer football betting, so look first for what is most important to you.
Benefits of Betting on Football with Crypto
Security – When you bet on football with cryptocurrency you do not need to enter sensitive information such as your card details. All you need is a simple cryptocurrency address to deposit and withdraw, meaning there is less chance of any private information being lost.
Speed – Depositing and withdrawing with cryptocurrency is fast. The actual speed depends on the cryptocurrency of choice, but there is no long days waiting to see the funds appear in your bank balance.
Privacy – The transactions to and from a cryptocurrency wallet may be public, but there is no identity tied to those wallets.
FAQs
Do all crypto sportbooks offer football betting?
The majority of crypto sports betting sites allow you to bet on football. Sometimes it is called soccer, of course, but you will not have trouble finding one.
Do crypto sportsbooks offer good odds on football betting?
The odds are generally inline with what you will find at other online sports betting sites. You can compare how favorable the odds are with a resource like OddsChecker.
Can you bet on the Champions League with crypto?
Not only can you bet on the Champions League at crypto sports betting sites, but you can bet on almost any event imaginable. Whether it is the Nigerian League, womens football, or the Conference League, you will find what you are looking for.
What crypto can you bet on football with?
The major cryptocurrencies are widely accepted at crypto sports betting sites. Bitcoin, Ethereum, and Litecoin are the most widely accepted, but you will also find sites that allow you to bet on Football with coins like Polkadot, SushiSwap, or TRON. It really all depends on the sports betting site, with some like Anonibet only accepting BTC, while at others like Wolf.Bet you can choose from 15+ crypto deposit options.