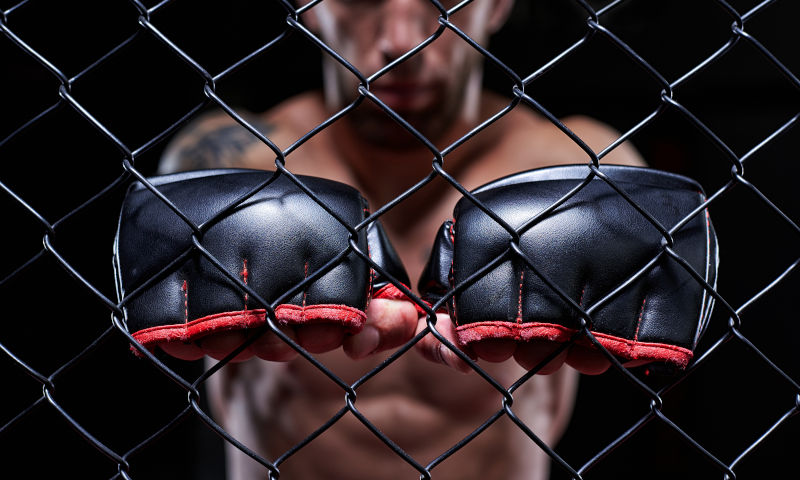 It goes without saying that MMA has taken over a spotlight that was once reserved for Boxing. The UFC organisation has been in the frontline of this newly found success of the Mixed Martial Arts sport. It has it all, from the thrilling knockouts, to the chess-like matchups. For those that have been looking to bet on the UFC with crypto but could not find the best sites, worry no more. We have compiled a list of some of the best UFC betting sites.
Table of Contents
Best UFC Crypto Betting Sites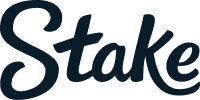 Stake.com is one of the most reliable betting sites if you are looking to bet on UFC cards in the near future. Not only is it the UFC's official sponsor, but it also sponsors one of UFC's biggest superstars in Israel Adesanya. It is licensed under Curacao gaming licence. Stake also offers a split decision insurance promotion, this means if you bet on a fighter to win but he or she loses on a split decision, you get your wagers refunded. But if he or she wins, you get to keep your winnings.
Bonus
$100,000 Weekly Giveaway

Cyber bet is one of the betting websites that you can rely on to cover most of the UFC fights, from UFC pay per views (PPV) to UFC Fight Nights. This site doesn't seem to have any promotions on the sport or UFC cards, but it is a reliable crypto betting site. It is user friendly for both desktop and mobile devices. Cyber bet obtained their gaming licence from Curacao gaming authorities.
Bonus
50% Deposit Bonus up to $300

SX.Bet is a great cryptocurrency platform that you can put on your list as one of the websites that you should definitely check out. There is no news about UFC promotions on their websites, but they do have other sporting promotions. It is user friendly for both desktop use and mobile device use. SX.Bet obtained their gaming licence from Curacao gaming authorities.

Rollbit is a betting site that offers both casino live betting and sports betting. It has MMA on its list of sports and it allows a lot of cryptocurrencies. Rollbit covers the majority of the UFC cards, if not all of them, but it is highly unlikely that they will have promotions or bonuses on these UFC cards. The help centre stated that they do not offer additional bonuses on top of their reward systems. Rollbit obtained their gaming licence from Curacao gaming authorities.
Bonus
Instant 5% rakeback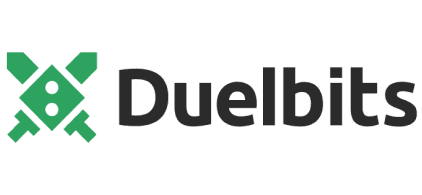 Duelbits offers sports and casino crypto betting. In their sportsbook, you can find UFC fight cards under MMA betting. Duelbits offers a First Round Insurance promotion on their platform. This means that if the fighter you bet on loses/gets finished in the first round, your wager will be refunded back to you. This takes a lot of risk off your hands. Duelbits obtained their gaming licence from Curacao gaming authorities.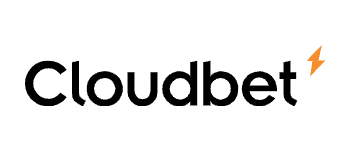 Cloudbet is a betting site that offers UFC betting in their sportsbook. It allows you the choice to either bet on the fights' total rounds won, or the winner of the fight all in all. It doesn't show any signs of any bonuses or promotions but makes up for that in a blog that could help you understand who would be best to bet on in certain fights. This blog has content for all the big fights and it breaks down upcoming fights for the consumers. Cloudbet obtained their gaming licence from Curacao gaming authorities.
Bonus
100% up to 100 mBTC
Honourable Mentions
We only put together a shortlist, but below are some cryptocurrency UFC betting sites that are worth checking out if you don't find a perfect fit on any of the ones above.
How we rate UFC betting sites
UFC betting sites are ranked by how user-friendly and straightforward they are. It also helps if they have several types of ways to bet on fights or fight cards. Promotions are a huge bonus as it always helps to know that you are getting a better deal than you would be getting elsewhere.
Legitimacy is a no-brainer in this business, as it is the first thing that we will seek to verify, it is always better to bet using a licensed betting platform. Customer service availability helps as well, as customers/users can run into all kinds of problems whilst navigating a betting platform.
How do UFC betting odds work?
Sports betting odds are all quite similar in how they are decided and assembled. UFC odds depend on the country you reside in, and the style used differs from place to place as they could be decimal, American, or fractional odds. For example, the American odds usually consist of the favorite having a minus before a certain number is put down (-150), and the underdog having a plus before the number (+150).
The easiest and most common style is the decimal style. This style is usually self-explanatory and is usually set as the automatic style. This style tells you how much you stand to benefit from betting on a certain fighter.
For example, if fighter A's odds are 1.35 and fighter B's odds are 3.10, that means if you place a $1 bet on 1.35 you will win a $0,35 profit. If you are to place a $1 bet on the 3.10 fighter, you stand to win $2.10. You simply remove the money you bet to calculate your potential profit.
Types of MMA bets
There are several types of MMA bets offered, these include the winner's bet, which is the usual bet found on every MMA betting platform, this means that you place a bet on a certain fighter to win, and you get a payout if he or she goes on to win.
Another kind of bet is the sort of style the fight will finish in. In the UFC you get all kinds of specialists, this includes submission specialists, knockout specialists, and guys that are just good at grinding out decisions, the most unlikely style of winning for that fighter will usually lead to the highest payout.
MMA bets or boxing bets usually have over or under bets, this means that if the fight ends before or after a certain round according to the round that you placed, you win.
Tips for Betting on UFC
It is always good to do your background check if you are putting a lot of money on a fight, this includes a fighter's record, his current winning/losing streak, and the betting odds.
Fighting styles are a real thing in mixed martial arts, and more times than not, wrestlers or grapplers are usually at an advantage when fighting a striker.
UFC always offers embedded episodes for PPVs, these always show you the preparations the fighters are doing before their fights, watching these might not determine who will win, but it could help you see who is in better shape and is more focused coming into the match up.
The odds set by betting sites are not always the best way to see who the better fighter is, or could be, sometimes it could simply be because one fighter won their last few matches, whereas the other opponent lost.
Fighting styles make matchups, just because number 1 ranked can beat number 2 and 3 does not mean he can beat number 4, and just because number 4 could beat number 1 does not mean he can beat number 2 and 3, always do your own homework and try to watch breakdowns.
FAQs
What is round betting in UFC
Round betting is when you bet on the round that the fight will end, and which fighter will be the winner. For example, certain betting platforms will offer odds of under 1.5 rounds, which means that you are predicting the fight to be over in under 2 rounds. And if the bet is for over 1.5 rounds, that means that you win if the fight goes on for longer than 2 rounds.
What happens in a tie?
A tie is improbable in UFC match-ups. Judges are unlikely to score a round as a draw unless a point has been deducted from the winning fighter. A point is usually deducted for foul play, which is also an unlikely occurrence as a referee is more likely to give more than one warning before deducting points. Because of the unlikelihood of a tie or a draw, most betting platforms do not offer such bets, and if it ends as a draw, the bet becomes voided and you get your money back.