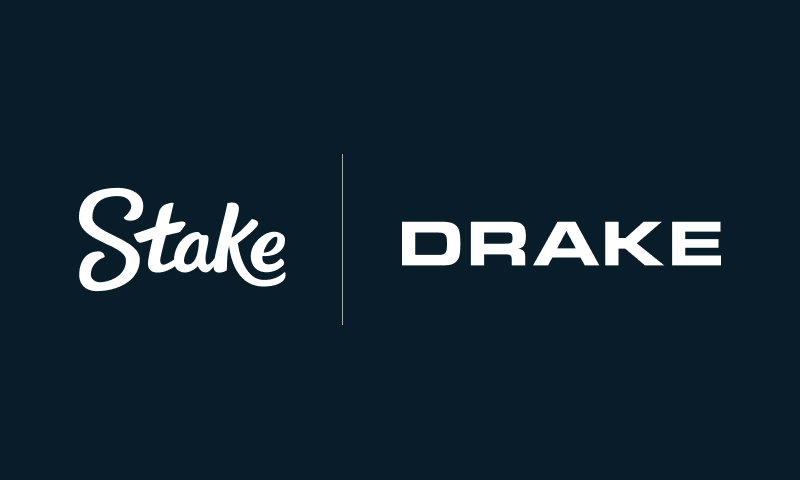 It's official, Drake is back streaming for Stake.com. Drake will go live on Kick.com on the 3rd of June, 2023, at 8 pm EST. Players will not only have a chance to claim their share of $1,000,000. Viewers must be older than 18 years old to enter, but aside from that, not much else is clear about the giveaway.
We have seen Drake give away money on stream before, but never this much. This is a massive reentrance into the streaming world for both Stake and Drake.
Viewers will also need to email their Stake.com username and associated number to a specified email to enter. The email address for entry is winwiththeboy@stake.com. Once players have entered, just wait for the stream to start and hope you win. Who knows what else could be in store for viewers? Bonus codes? Coupons? You will have to tune in to find out.
You can watch all the action at kick.com/drake.
Stake and Drake Streams
Stake.com secured one of the biggest partnerships that we have seen in the gambling industry with none other than global celebrity and rapper Drake. Stake confirmed the partnership in a tweet on March 3rd, 2022.
This partnership saw Drake jumping on gambling streams for Stake on Twitch. Drake gave away thousands of dollars in cash on these streams. Stake also promoted its partnership by doing giveaways as well as exclusive bonuses and promotions. And Drake proved to be the obvious asset he is by making headlines such as his $25 million roulette win on Stake.com.
But all of that ended when Twitch announced its ban on gambling streams. Not only did this put a halt on a big aspect of Drake and Stakes partnership, but it also seriously impacted their influencer marketing methods. Luckily for Stake, Kick.com launched as a competitor to Twitch and has become a hub for gambling streamers. Now is where things get interesting.
We are so excited to see Drake and Stake back on the gambling stream scene and in such a big way. We will be there watching Stake make history again, and we hope to see you in the live chat!
Stake.com is a leading cryptocurrency casino and betting platform that continues to impress gamblers worldwide.
Want to learn more about Stake? Read our Stake review.