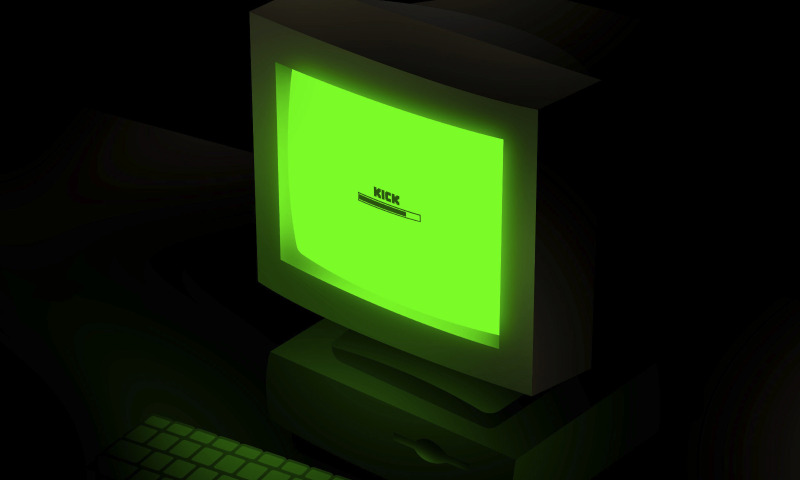 Kick.com is a streaming platform taking over mainstream media for a variety of reasons, but there are still a lot of unanswered questions about this streaming sensation.
Before we get into the deep details about who owns Kick.com, we need to set the scene for what led to the success of this streaming platform. As a leading competitor to Twitch stealing top streamers, we need to explore what has pushed this platform to prosperity. So let's dive into the past, present, and future of Kick.com, and answer some of the most frequently asked questions.
Is Kick.com owned by Stake Casino?
As a company registered in Melbourne, and the Stake casino founder living in Australia, plus all the ban and influencer coincidences leading up to Kick.coms launch, many believe Stake owns Kick.com. Twitter user @OllyRobzTTV was able to somewhat uncover the ties between the two companies.
You can read his threat here:
It seems that Kick.com had to reveal more of its company details when complying with IOS app store rules. It was revealed that the legal entity behind Kick.com is Kick Streaming Pty Ltd. The only known shareholder of the company is Easygo Entertainment Pty Ltd. One of the shareholders of Easygo is a company called Ashwood Holdings Pty Ltd, which is wholly owned by Ed Craven, the founder of Stake.com.
This information highlights that Ed Craven, the founder of Stake.com, is also an investor tied to Kick.com. So it seems and has been somewhat confirmed, that Stake itself is not a founder or investor of Kick.com. It however does make sense that Ed Craven is involved.
As the founder of Stake.com, Craven has seen the power of gambling streamers and the repercussions of Twitch banning them. In order for his one business to succeed, he needs the market means to keep it going. Plus, Kick.com offers a new opportunity for success even outside of gambling streams. 
fact
Stake founder Ed Craven is also one of the admins of Kick.coms official Discord channel
Stake and Kick.com conspiracy continues
Although all roads lead to only Ed Craven being involved in Kick.com, there are been some additional confusion caused by the recent Alfa Romeo sponsorship placement logo.
Stake announced that they would be the official partner with the Alfa Romeo F1 team in 2023, and featured an image of their logo and name on the car. So you can imagine the public uncertainty when Alfa Romeo hit the track with the Kick branding plastered along the side. 
The deal parameters include Kick.com branding on the team's C43 vehicle in selected races. Kick.com will also get access to host behind-the-scenes content and streams with the drivers. But many are still wondering, what does mean? And what happened to the Stake partnership?
It seems the Stake and Alfa Romeo partnership is still on the table, and their logo could be featured in other races on different vehicles. The official Twitter account sharing the news is still titled "Alfa Romeo F1 Team Stake". The whole situation is very confusing.
The Twitch gambling ban
Twitch, the Amazon-owned streaming platform, created an almost perfect environment for influencers and creators to connect with their fans in live video format.
But it did not come without its own problems, firstly with the revenue split implemented against its streamers. Then came an announcement that shook one of the biggest communities, the gambling streamers.
On September 21st, 2022, Twitch released news that they would be banning gambling streams. More specifically, the platform called out operations such as Stake, Rollbit, Duelbits, and Roobet.
The policy would be set in place on October 18th, 2022, which is around the same time Kick.com launched. There are no coincidences when it comes to this timeline. 
It makes a lot of sense why the co-founder of Stake would want to create and invest in a service that not only helped his other project grow but as a streamer himself, would provide creators a safe and rewarding space.
Trainwreck leading the gambling seige
Stake.com was called out as one of the casinos banned in the Twitch gambling debacle, which could have significantly impacted their marketing methods, but luckily they have Trainwreck to lead the way.
Stake.com works with gambling superstars like Trainwreck and rapper Drake. So not only did this ban affect Stake, it affected its partnered streamers and ambassadors too. Trainwreck was among the first gambling streamers to make the move to Kick.com, as gambling streaming was his main source of revenue. He joined Kick.com as an advisor and leading mainstream streaming "celebrity". Trainwrecks' presence on the platform has been one of the most vital aspects of Kick.coms success so far, but there is more to their success story.
Benefits of streaming on Kick.com
While there are a lot of factors to consider when it comes to Kick.coms rise in the industry, one thing is sure, they saw the faults of Twitch and did better. Here's how Kick.com is improving streaming:
Revenue split
Twitch had an unfair platform user split of 50/50, meaning the platform would take 50% of streamers' hard-earned revenue. Higher-rated creators would get a better rate of 70/30. Kick.com is leading the way with a 95% user split on subscription revenue generated, leaving the platform with a modest 5% return.
Tip Sharing
Twitch is not very transparent when it comes to what percentage they take of Bits and Cheers, but they claim 100% of third-party donations go to the streamer. Kick.com on the other hand has made it clear that 100% of tips and donations they receive.
Same-day withdrawal
Twitch requires users to exceed the withdrawal threshold of $50 to $100 before they can claim their funds monthly. Their payment methods may also take 4 days to reflect. Kick.com has a withdrawal threshold of only $10 and funds will reflect on the same day.
Is Kick.com legit?
There has been a mixed reaction around the success of Kick.com, but as far as the streamers using the platform, they seem to be enjoying their experience.
It's too soon to say whether Kick.com is legit, but all signs point to yes. They seem to have the funding, the partnerships, and an influx of streamers. According to Kick.com they acquired more than 200,000 users registered within the first 24 hours after launch, an incredible feat.
There has been distrust around Twitch for a while, with mainstream names moving over to YouTube streaming, so Kick.coms success is no surprise. Their success should actually be expected given then community incentives. 
Overall, only time will tell if Kick.com is really here to stay in the streaming industry, but for now, the gambling creators have a safe place to play and profit.