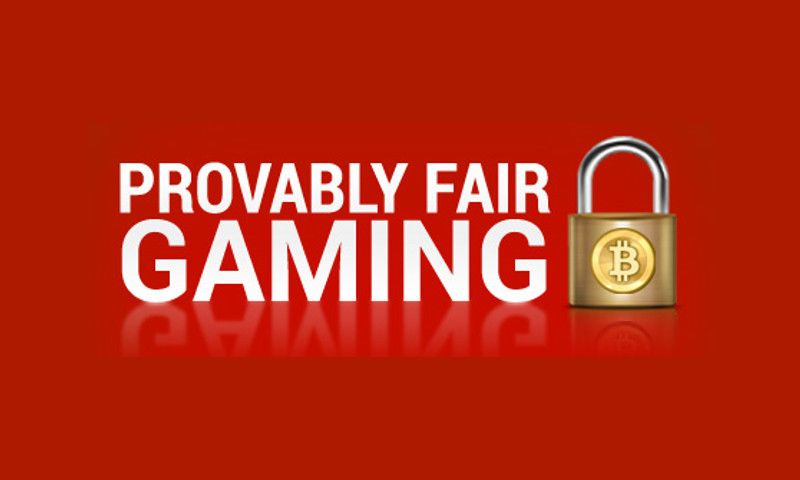 Provably fair technology is unique to bitcoin gambling and adds to the transparency of bitcoin casinos by verifying bet outcomes were correct and fair. We'll be taking a look at what provably fair gambling actually is, and where you can play provably fair casino games.
The system is based on the fact that Bitcoin uses a cryptographic algorithm using hash functions, which are very difficult to decode or break. We'll be taking a look at what provably fair gambling actually is, and where you can play provably fair casino games.
What is Provably Fair Gambling?
Open Algorithms are used by online gambling operators, in the form of Random Number Generators, Hashing or Random Seed Generation to verify each transaction that takes place on its site. Each game or transaction has its own algorithm and it can be checked to determine its fairness.
Blockchain platforms are 100% transparent and immutable. Purchases and pay outs are open to all on public ledger which cannot be tampered with. A program code can oversee the entire process, and zero human interference is involved. The specifics of how the system work are quite interesting.
How Does Provability Work
The application of provably fair systems may vary a little bit from game to game but the principle is the same for all single player games. Multiplayer games like poker are a little more complicated. They require encryption for every single card dealt.
The key to the provably fair system is that it uses a cryptographic hash which is considered unbreakable for practical purposes. This ensures that the information sent to the player and casino is unknown and can be deciphered.
The way this happens is:
The casino creates a seed number for the bet
This is hashed and sent to the player
The player adds a seed and the bet plays out
At the end of the bet the player receives the seed used in the bet
If it matches the bet is verified. No interference occurred!
If the casino tried to manipulate the bet in any way the hash function would be changed and the bet would not be verified. For the first time in gambling history a bet pay out can be verified by a player in real time!
Player Tampering
Provably fair gambling has 2 sides to it. The casino must make the game's algorithm public to allow players to verify fairness. That means players can, in theory, tamper with the game. Therefore, provably fair gaming works in such a way that the result of the game is pre-determined, but neither the casino nor the player know the outcome until after the bet is placed and played out.
It is as if the casino and the player had the only 2 keys to a padlock that opens a safe box. Neither can use the key before the bet is played out. Once the bet is played out, they can both unlock the safe box and see if the result inside the box matches the one they got in real life.
Provably Fair Bitcoin Casinos

BitStarz is one of the most established cryptocurrency casinos around. Having launched in 2014, this casino has a stellar reputation – offering thousands of fantastic casino games, provably fair gambling, and generous bonuses. Some of the top provably fair games on BitStarz are Aztec Magic Deluxe, Fire Lightning, Wolf Gold, Book of Egypt, Dragon Tribe, Lucky Lady's Clover, and Booming Bananas.
Bonus
$500 or 5BTC + 180 free spins

BetChain is equally as established as BitStarz, having launched in 2014 too. This cryptocurrency casino is famous for its incredibly large range of online slots, table games, and live casino games. It boasts a welcome bonus of 100% up to 1 BTC with your first deposit, 50% back with your second, and 75% back with your third deposit.
Some of the top provably fair casino games on BetChain are Jacks or Better, French Roulette, Casino Hold'em and Pontoon.
Bonus
100% welcome bonus up to 1 BTC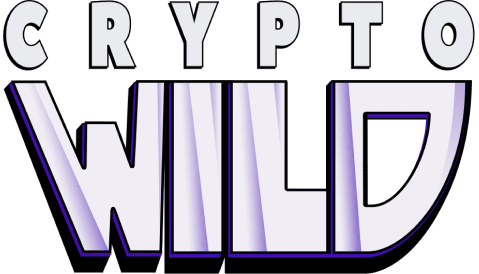 CryptoWild is a well-designed cryptocurrency casino that launched in 2017. This casino offers a welcome package of 150% plus 150 free spins with your first deposit, and 50% cashback with your second, third and fourth deposits. Some of the top provably fair games on CryptoWild are Elvis Frog in Vegas, Five Lions Gold, Howling Wolves, Book of Cats, Safari, Plinko, and Book of Pyramids.
Bonus
150% up to 1 BTC + 150 free spins
Can a Provably Fair Casino Cheat?
Even though Bitcoin casinos using this technology can't cheat on a game pay out, there are still ways unscrupulous operators can take advantage of players. So it's always important to do you research before you put your money into any casino. You can see our full list of casino reviews to find out which is worth the time and money. Apart from that, it is important to understand how you can check if a provably fair game is indeed provably fair.
How is it Used by Both Casino and Player to Ensure Fairness?
Checking underlying fairness involves verifying that each game works as advertised and that there are no errors leaving room for unfair play. An online casino issues a seed number or randomly generated number to the player which is hashed or encrypted. This is suitably buffered to ensure the same hash doesn't reoccur. Once a player has finished a transaction or game, they can use these seeds to prove fairness. The player will do this by using the algorithm, hashes, and seeds as well as the events of the transaction to check that the outcome is indeed provably fair.
If something has transpired which is not fair, the seeds at the end of the game won't match, and this will prove the outcome to be unfair. This process can also be carried out on blockchains other than Bitcoin's.
Which Other Cryptocurrencies are Involved?
The expansion with the creation of more cryptocurrencies which are becoming significant for gambling has opened the door for provably fair gambling to move onto other blockchains. Etherium, Dogecoin, Litecoin and many more have become platforms for provably fair gambling as well. Nevertheless, it is important to remember that provably fair gambling is a blockchain-based feature.
Can Provably Fair Gambling be Applied to Fiat Gambling?
Fiat gambling can not offer the same guarantee of 100% provably fair gambling. There is no system in place that cannot be manipulated in some way. Unlike a blockchain that is entirely recorded and there is no human intervention, fiat gambling is filled with human manipulation, tardy recording systems, as well as too many steps involved in each transaction, which leaves loopholes for human error and greed.
Conclusion
Provably fair gambling, which came about through Bitcoin's blockchain for the first time in history, has presented us with gambling that is 100% transparent and secure. This gives players peace of mind that there are no background manipulations taking place and that the outcomes of the games they play are verifiably random. Inevitably this will draw more players to cryptocurrency gambling.