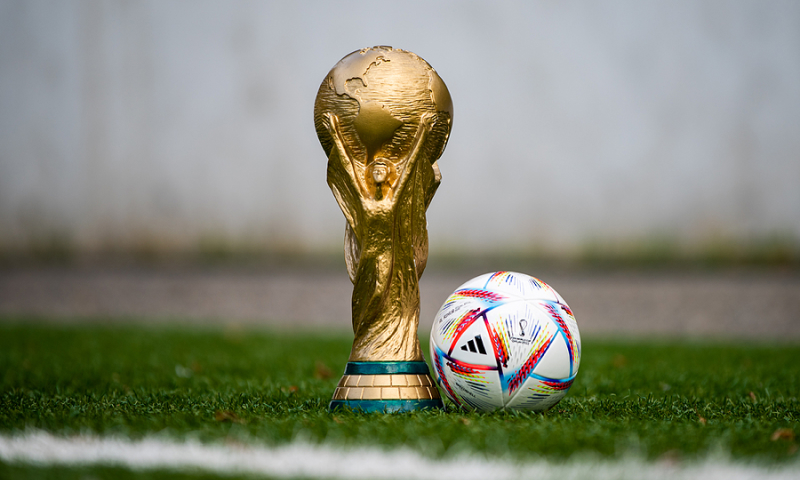 As we reach the pinnacle of the 2022 FIFA World Cup tournament, we want to ensure that our readers have the best promotions possible. It has been an exciting tournament, full of ups and downs, and we still have the biggest games to come. Why not take advantage of the opportunity with some deals from the top World Cup sports betting sites around.
There are more than enough promotions to last you a lifetime, but not all of them are worthy of the mention. We have compiled a list of the best World Cup promotions. Here are 5 of our best handpicked promotions, just for you.
Trust Dice: Risk-free Bet
Trust dice is running a risk-free promotion that includes the World Cup and other sports. This promotion applies on sports bets with odds no less than 1.60.
To put it into perspective, if you place a $20 bet and lose, they will give you a free $20 bet to use within the next 48 hours.
If you use the free bet and win you keep your profit, subtracting the initial $20 that you had initially lost.
Calculation: your earnings = the free bet you receive ($20) x the betting odds on the bet of your choice (for example 3.0) – the $20 free bet you received, in this instance you'd keep $40.
Visit TrustDice
Stake: Half-time Lead Insurance
This Festive season, Stake are offering an amazing deal for the World Cup. This will come in handy for those that know and understand their football. This promotion also takes a lot of the risk out of your hands and puts it into Stake's hands.
To put this into perspective, if the country you bet on to win is leading by half-time, you are guaranteed the initial bet amount back. Stake are willing to refund bets up to $250.
This bet only applies if your bet is placed pre-match and in the time frame given by Stake.
The minimum stake refundable is $5 and the maximum is $250.
Visit Stake
BetFury: Free Bets
BetFury are running a promotion that is solely focused on the 2022 FIFA World Cup in Qatar. With the Free Bets promotion at BetFury, you can bet on games at the World Cup and get up to 20 free bets of $10 each.
This promotion started on the 20th of November 2022 and will officially close on the last day of the tournament which is the 18th of December 2022.
To get the free bets you will need to place three bets of at least $10 each. These bets will need to be singles or combos as system bets do not participate.
All currencies including crypto are allowed to obtain the free bets, and the free bets will only be available after the results of the three initial bets, win or lose.
Visit BetFury
PlanetaXbet: Cashback on World Cup Bets
For this festive season, PlanetaXbet are offering a mouthwatering promotion. With their World Cup Cashback deal, if you place bets on four teams and one of them loses, you will be guaranteed 50% of your money back. The minimum amount of bets for this promotion is four bets.
An even better deal is if you place six World Cup bets and only one team loses out of the six, you are guaranteed all your money back.
For example, if you put 20 euros in four bets and only one team loses, you are to get 10 euros back.
The minimum amount you can bet is 1 euro. The minimum betting odds for selection are 1.4. This promotion only lasts as long as the World Cup lasts, hurry and check it out.
Visit PlanetaXbet
Duelbits: World Cup Predictor
Duelbits are running a $100k giveaway on their sports betting site called World Cup Predictor. You stand to win the whopping $100k prize if you can get every prediction correct for a certain gameday.
This includes the winner of the game, the first goalscorers in the games, and how many foul bookings and corners there will be in the game.
Entering is free of charge, all you have to do is register with your email address and get to predicting. On their site, they also have suggested bets that are highly likely to go your way. To put it into perspective, they could suggest that you bet on the two favourite teams to win in order to get a bigger win. Go ahead and check it out, the predictor lasts for as long as the World Cup lasts.
Visit Duelbits