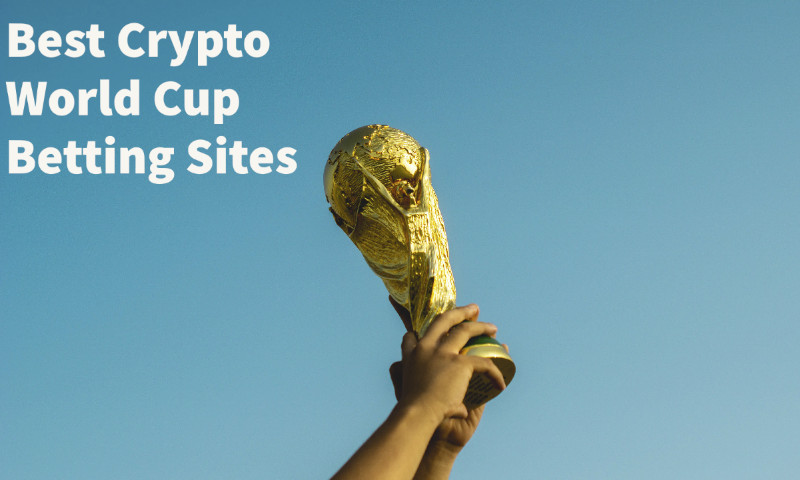 The World Cup only happens once every four years. For the teams competing, the pressure to make it count is huge. For the players, this is a chance to perform on the highest stage that they only get a few times in their careers. For Ronaldo and Messi, it may be their last. So getting it right matters. And it is the same when it comes to picking the right crypto betting site for the World Cup.
Fortunately, there is a good variety of betting sites out there that accept Bitcoin and other cryptocurrencies. But like the teams competing in the World Cup, no two are the same, so picking the right one is not always obvious.
So we have broken down our top picks for World Cup betting sites into categories. Whatever matters most to you at a crypto betting site.
More World Cup Betting Sites
Thankfully betting on sports with crypto is easier than ever. We had to cut out plenty of well known sites from our top picks. Here are some sites that didn't quite make the final cut but nonetheless offer great options for betting on the World Cup with crypto.
How We Select the Best Sports Betting Sites
When selecting the sports betting sites that we recommend for the World Cup 2022 we thankfully have quite a wide pool to select from. There are more and more betting sites that accept cryptocurrency now more than ever.
All the sites we have put forward on tick a number of boxes that we demand. They all:
Trustworthy: We ensure all the sites we recommend have a good standing and reputation in the community. This takes time, and all these sites have been around for at least two years and in that time have earned their good reputations
Good support: We have reviewed all these sites to check that their support is reliable, their responses professional and timely.
Mobile friendly: All these sites have been tested on desktop and mobile devices to check if they are up to par. There is no point committing to a sportsbook only to find that it does not work when it really matters.
Betting options: We make sure these sites are covering the World Cup with a good selection of betting options, so you can find the right bet for you.
How to Choose a World Cup Crypto Betting Site
We have tried to bring out the main selling point for each sports betting site so you can get a good impression of why each one might be good for betting on the World Cup. For cryptocurrency, for example, we have recommended BC.Game because it stands apart when it comes to its cryptocurrency betting options.
But in reality, a lot of these sites offer similar things: namely, crypto betting and World Cup markets. So it is not always easy picking one from the other. So what can help you make the decision yourself?
A few things we recommend testing or taking into account when visiting a betting site are:
Read reviews online: Read the reviews from users online and see if their experience matches what you are looking for.
Check the betting options: Ensure the site you are picking offers a good selection of betting options, especially the ones you are most interested in. Want to bet on the Group B winners? Make sure that is an option before committing.
Compare the odds: Sports betting sites offer different odds so make sure the site you are picking offers competitive odds.
Get Ready for the World Cup
These are some resources that could prove useful throughout the World Cup. So to learn more about crypto or the world cup they are worth exploring.