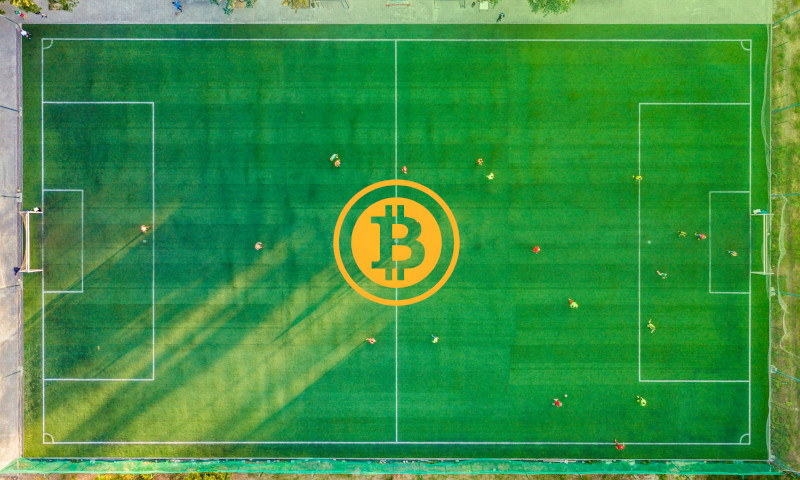 The FIFA World Cup 2022 is just around the corner, set to be hosted in Qatar between the dates of November 21st to December 18th, 2022.
We have seen sports and cryptocurrency collide over the years, with the Formula One Aston Martin team being sponsored by Crypto.com as well as Manchester United partnering with Tezos. Sports betting has been an intricate part of our society since the Olympic games were created, but it has only soared to new heights since then. And the FIFA World Cup is no different, starting this year off with an incredible announcement.
In March 2022, the official FIFA page announced they would be sponsored by none other than Crypto.com. With a global reach of more than 10 million customers, Crypto.com has been a leading player in the cryptocurrency community and has recently grown its presence in the sports industry through massive sponsorship deals. Earlier this year they had acquired the renowned Staples Center in a $700 million renaming deal, to now be called Crypto.com Arena. But this World Cup deal offers even more crypto adoption, as addressed by FIFA's Chief Commercial Officer, Kay Madati.
"Crypto.com has already demonstrated a commitment to supporting top-tier teams and leagues, major events and iconic venues across the world, and there is no platform bigger, or with a greater reach and cultural impact, than FIFA's global platform of football,"

Kay Madati, FIFA's Chief Commercial Officer.
FIFA World Cup Blockchain Games
Earlier this year, FIFA introduced to the world their Roblox-built game. Roblox is a gamified Metaverse, and one of the most popular at that. The announcement was following their split from EA Games. FIFA World was a hit, but with the World Cup drawing closer, FIFA announced the launch of even more Web3 and Blockchain games.
FIFA will be launching a total of 4 Web3 games set to expand on their existing "portfolio of new future-based web 3.0 games". These games will include:
AI League: This 4v4 casual game will utilize AI-controlled players with users acting as coaches to input their gameplay at tactical moments. Users will be able to collect characters and players as well as trade them between other teams.
Uplandme: This Blockchain experience is similar to a Metaverse utilizing virtual properties which will allow users to travel to replica FIFA World Cup Stadiums and locations. Users will be able to shop official FIFA WorldCup digital assets and collect video highlights.
Matchday: This game embraces the age-old social prediction game where users can collect and own Matchday player cards. Through these cards, users can enjoy cards boasting the names, images, and skills of professional players.
Phygti: Last but not least, Phygti will present itself as an app where users can generate digital rewards. Users will be able to capture and eternalize historic and fan-favorite videos, pictures, and moments.
Official FIFA World Cup NFTs
Alongside Crypto.com, Visa is also a sponsor of the FIFA World Cup 2022. These two sponsors are working together to bring forward a fan experience unlike any other in celebration of the World Cup. The Visa Masters of Movement campaign will launch with an NFT auction.
There will be five minted NFTs for auction, highlighting legendary World Cup goals brought to us by the iconic football players Carli Lloyd, Tim Cahill, Michael Owen, Jared Borgetti, and Maxi Rodriguez. What is unique about these NFTs is their new approach enabled by tracking technology. The digital artwork will record movements from the players, such as passes, goals, and more. Users lucky enough to win the NFT bids will also receive signed memorabilia and a printable art file.
But there is more excitement to come. During the World Cup, tournament-attending fans will also have the ability to create their own digital art. Using a digital LED pitch, fans can create signature moves tracked by the pitch. Movements, shots, and goals taken will be turned into digital art further eternalized in the colors of the fans' favorite teams. Some fans will even have the opportunity to mint their digital artwork as NFTs.
(Note: Reddit also recently released free NFTs in honor of the 2022 FIFA World Cup)
Cryptocurrency Payments For The FIFA World Cup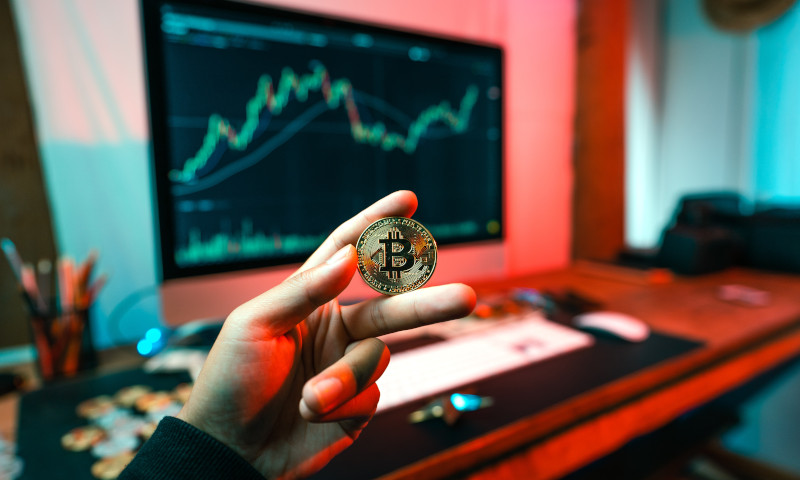 There is more cryptocurrency news to the FIFA World Cup 2022, but these are some of the most exciting prospects to have presented themselves.
FIFA has also confirmed a partnership with blockchain innovator Algorand. The agreement between FIFA and Algorand will see the platform become the official blockchain platform for the World Cup. Algorand will provide a blockchain-supported wallet solution. Algorand will also be assisting FIFA in developing its digital assets strategy further.
"At FIFA, we must constantly strive to identify and explore the most cutting-edge, sustainable and transparent means of increasing revenues to continue to support global football development. Algorand is clearly a forward-looking, innovative partner that can help us achieve these goals."

Officer Romy Gai, FIFA Chief Business.
Overall, FIFA is truly captivating on every frontier that Blockchain has to offer. With Blockchain games, NFTs, cryptocurrency sponsorships, and more. This is just the start of cryptocurrency in the World Cup, but it is exciting, and we can't wait to see where these opportunities will take us in the next World Cup in 2026. But for now, let's appreciate how far Blockchain technology has come.