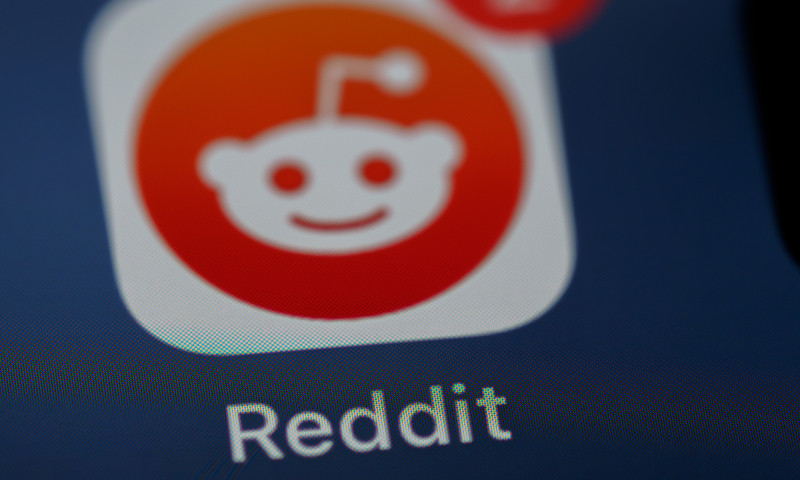 Redditors rejoice: the next round of free Reddit non-fungible tokens (NFTs) is finally here! In honor of the 2022 FIFA World Cup scheduled for November 20 – December 18 this year, Reddit has released a limited-edition series of FIFA NFTs that can be claimed for free. Unlike the previous batches of free Reddit NFTs, each country has set attributes, as opposed to the randomly generated attributes from a pool that resulted in unique combos for the four previous set pools.
There are currently 33 options to choose from, one representing each of the 32 countries that qualified for the FIFA World Cup, and one called 'Earth' for those of you who don't feel like committing to a single team. There are 1 million mintable NFTs for Earth and USA, while each other country only has 200,000 mintable NFTs per collection. As of writing this, Brazil seems to be the NFT that is being claimed the fastest. It is important to note that each Redditor can only choose ONE NFT, so make sure to take a good look before picking yours.
Another difference between this round of free NFTs is that they are free for everyone, not just the top Redditors. This means that you don't need to stress about trying to reach the 2,500-karma goal to qualify for an NFT. The only qualifier is to claim yours before they're all gone.
How to Claim Your Free NFT
1. Go to the 'My Style' page
The NFTs can be found on the 'Style' page under the 'Explore' tab. The 'Style' page is accessible by clicking on the top right corner of the Reddit page to access your profile drop-down menu. 'Style Avatar' is located under 'My Stuff' near the top of the drop-down menu. Alternatively, you can click through to this link. The free FIFA Reddit NFTs can be found at the top of the page.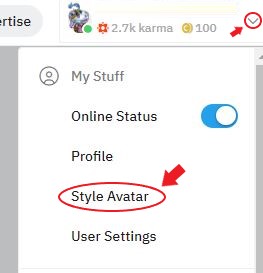 2. View the NFTs
As we said above, there are 33 FIFA NFT options. They each have a little diamond shape in the top right corner to indicate that they are collectible NFTs. Scroll from left to right to choose one. You can click on them to see what each one looks like before you choose one.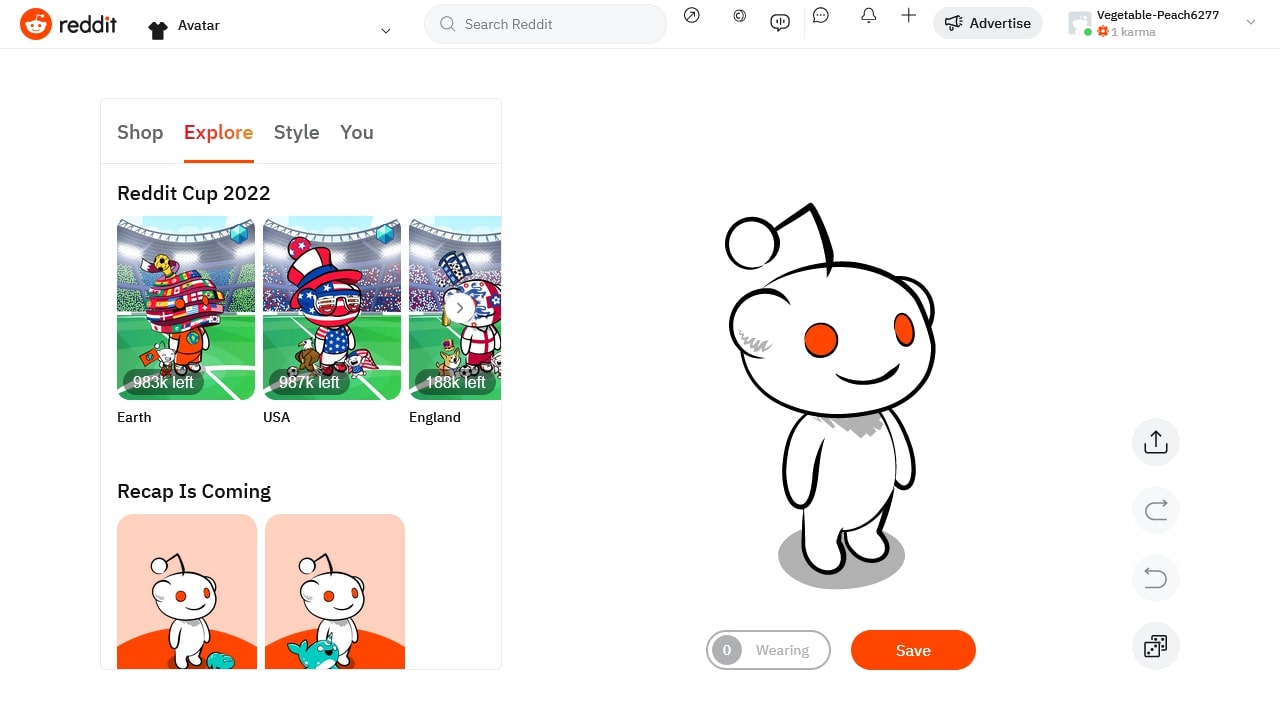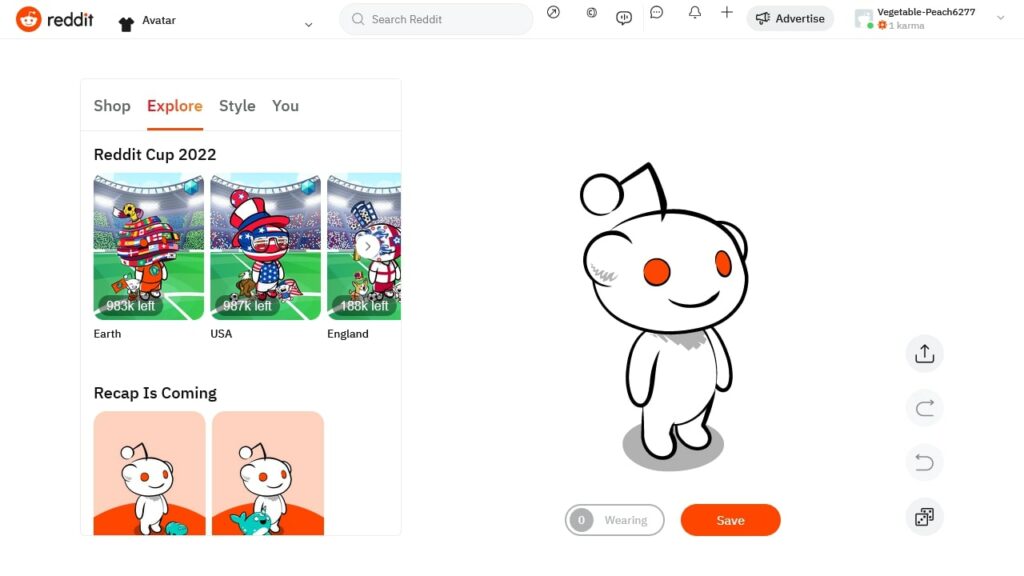 3. Select your NFT
Once you have found the NFT you want, click on it. Then, click the 'Choose Team' tab.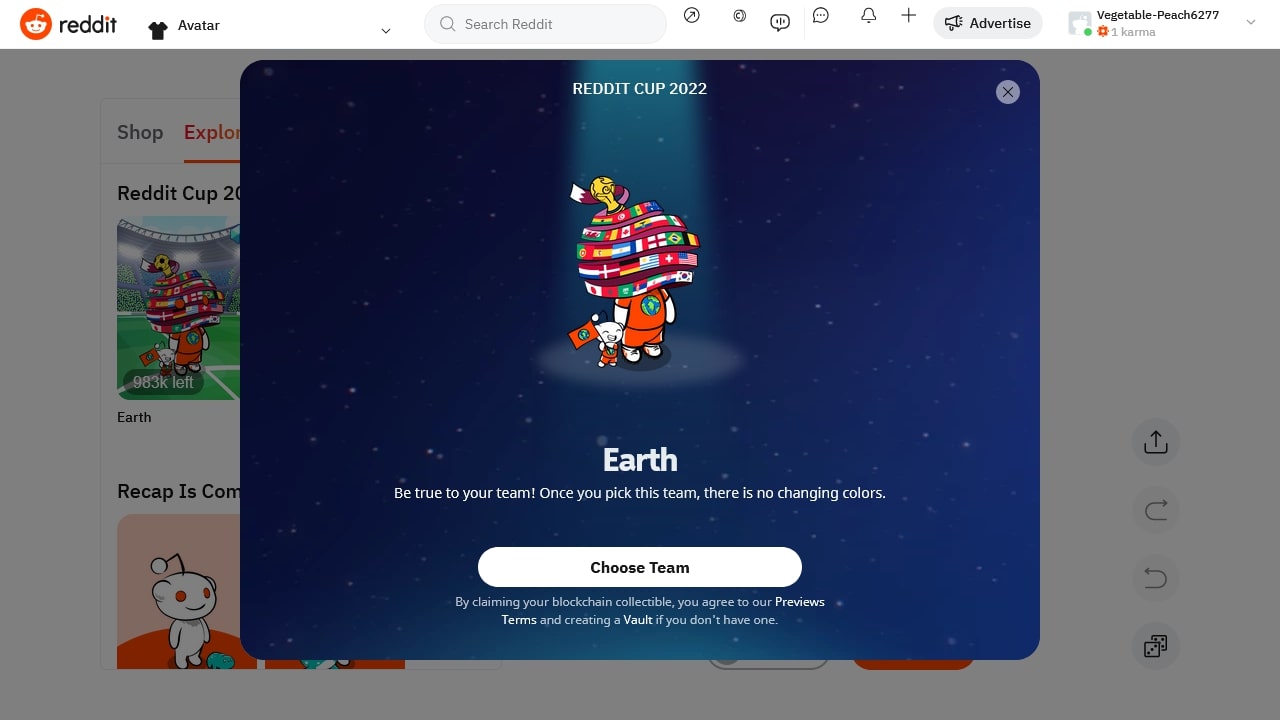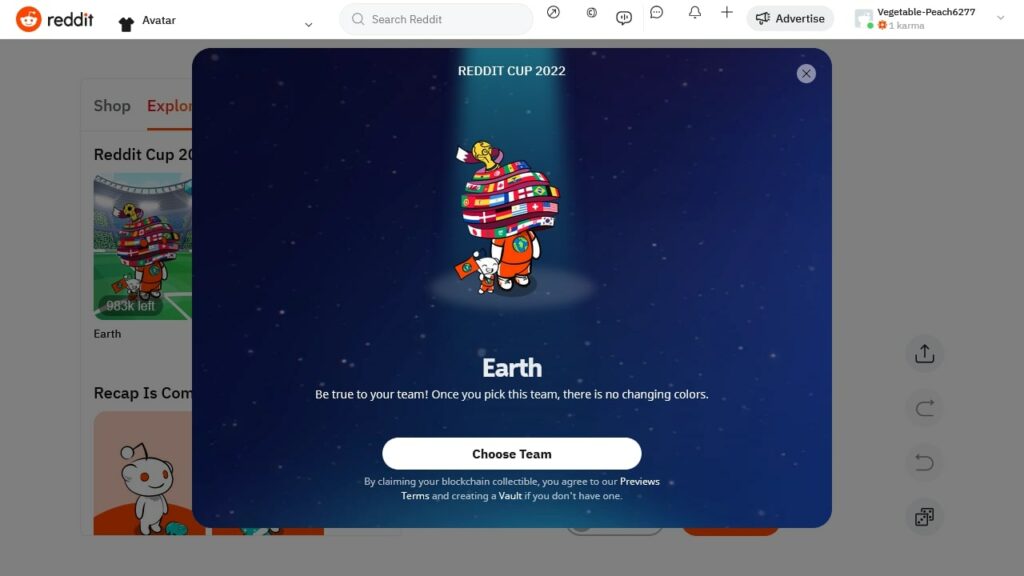 4. Create Your Vault
Since the Reddit NFTs are built on the Polygon blockchain, you will need to have a Reddit crypto wallet in order to mint and store your NFT. The Reddit wallet is called a 'Vault.' If you do not already have a wallet you will be prompted to create one. This process is very simple, as all you need to do is create a password that matches the stated criteria. However, be careful to store your password somewhere safe, as the wallet is encrypted. This means that it is impossible to access without the password, even by Reddit itself, so if the password is lost, the content of the wallet is irretrievably lost. Once you have entered you password, your NFT will be minted and will appear in your Vault.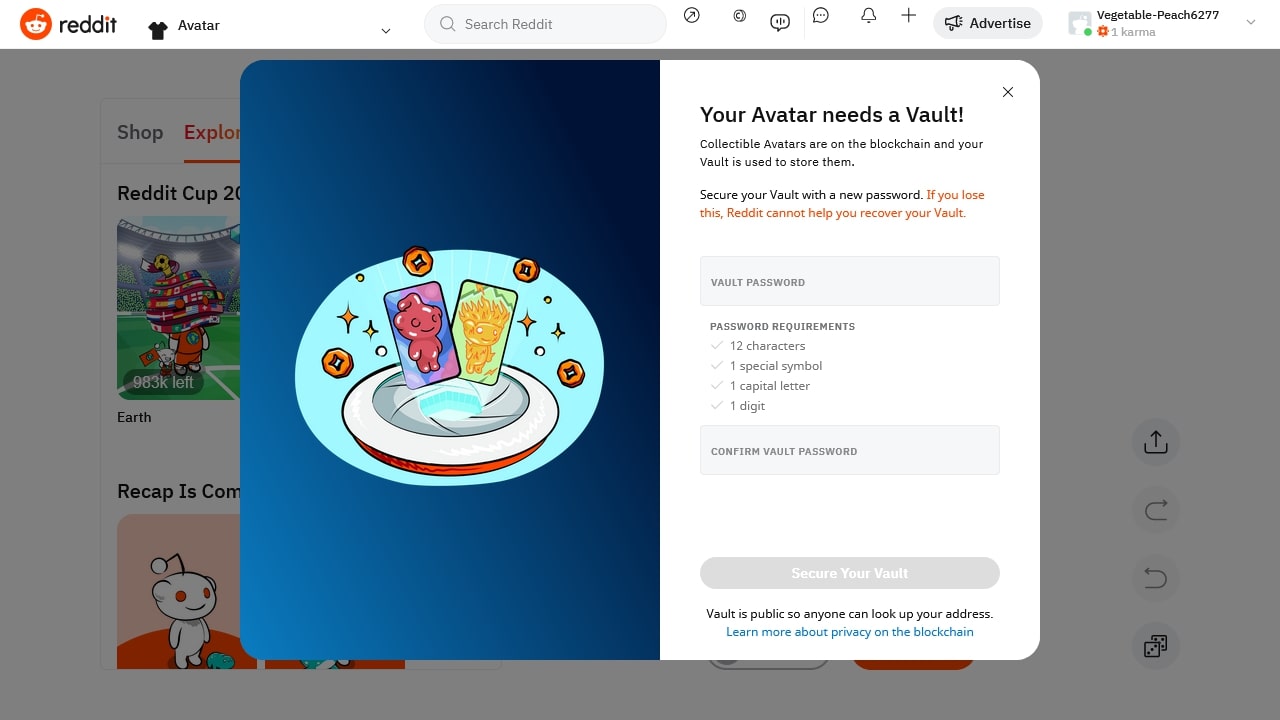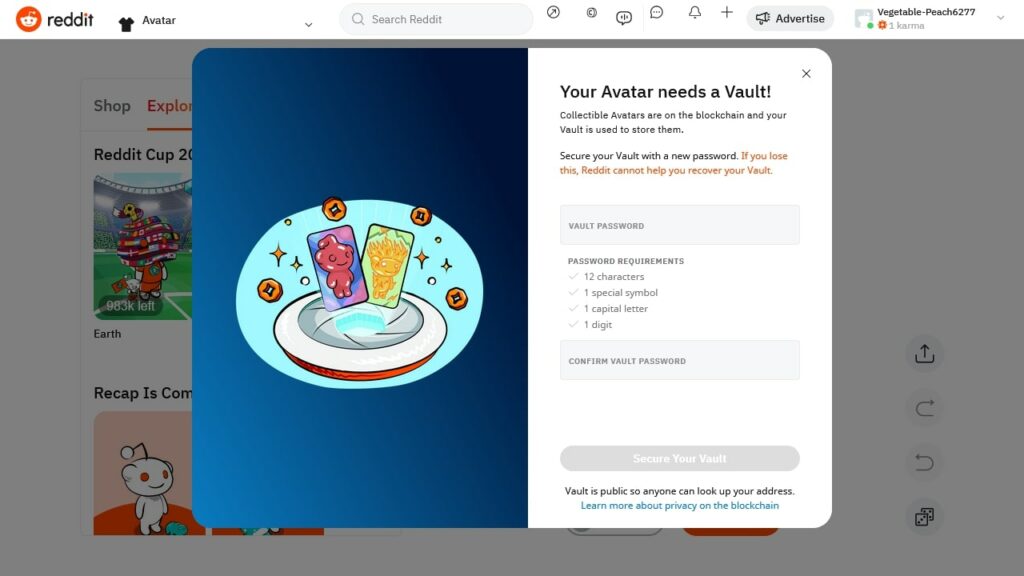 5. Choose to style your NFT
Once you have minted your NFT, you will be shown the NFT's details, including its attributes and minting number. There are also two tab options, namely 'Done' or 'Style Avatar.' To set your new NFT, select 'Style Avatar.' This will take you to your Vault, which is under the 'You' tab.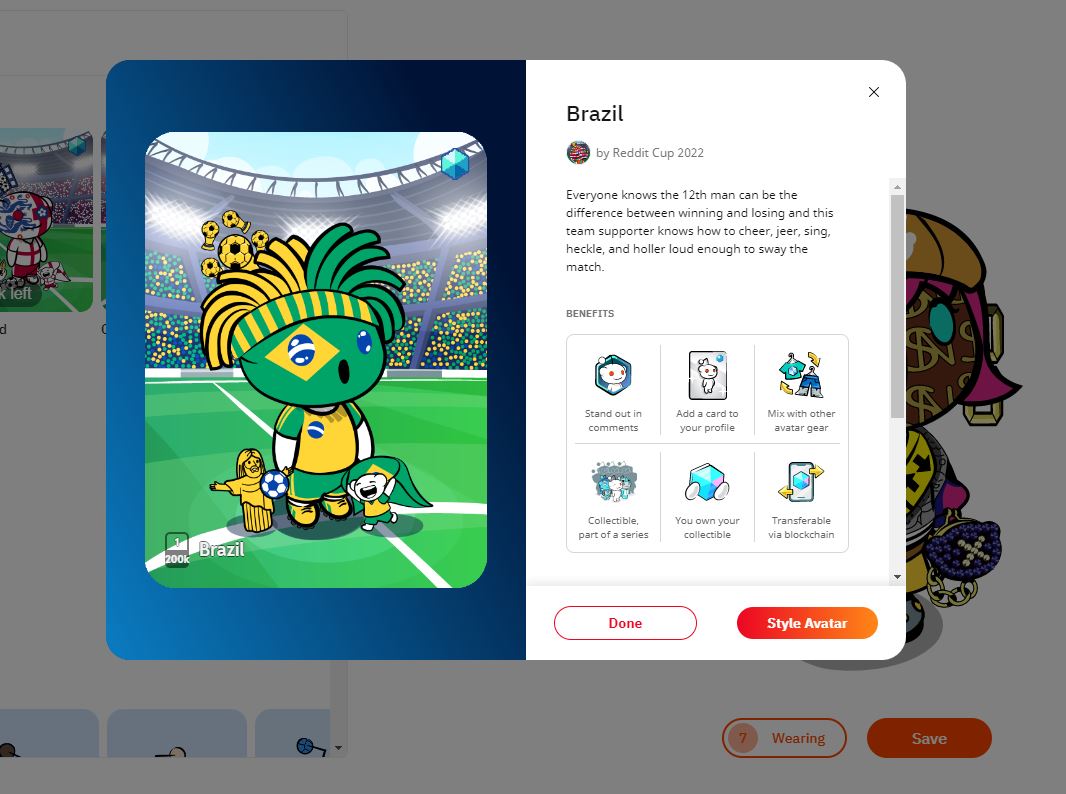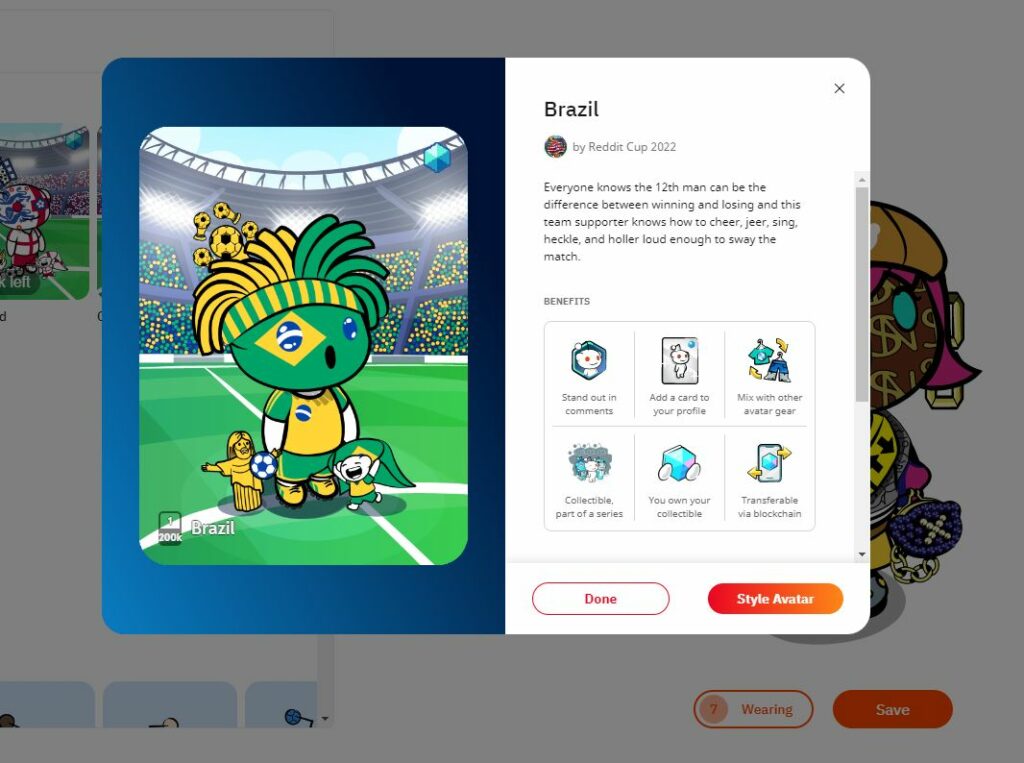 6. Style your NFT
In order to 'dress' your avatar in the new NFT, select the one that you want from your vault. You can choose to automatically apply the whole set to your avatar, or you can just select certain attributes, like just the headrest and eyes. You can then mix them with attributes from other NFTs that you have, or even select attributes from the free or premium Reddit avatar content. These can be found under the 'Shop' tab.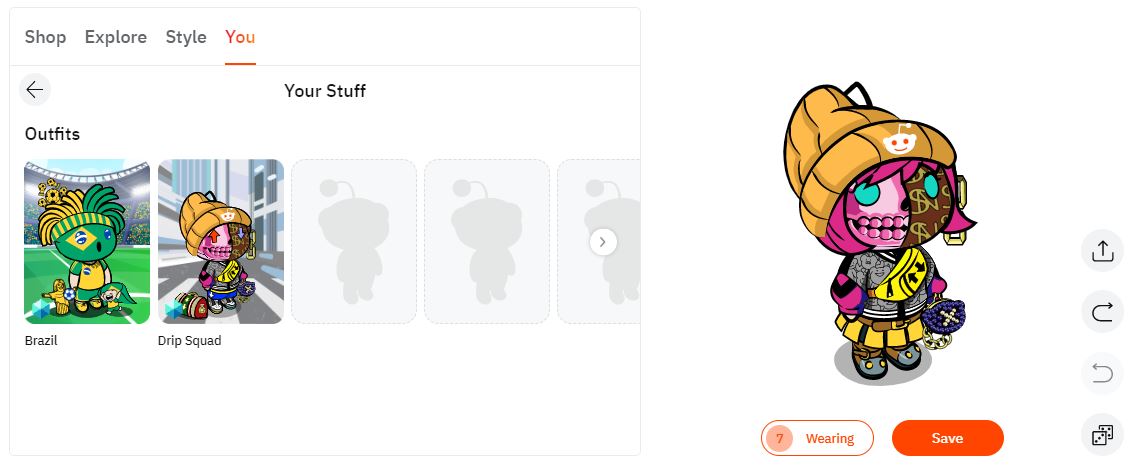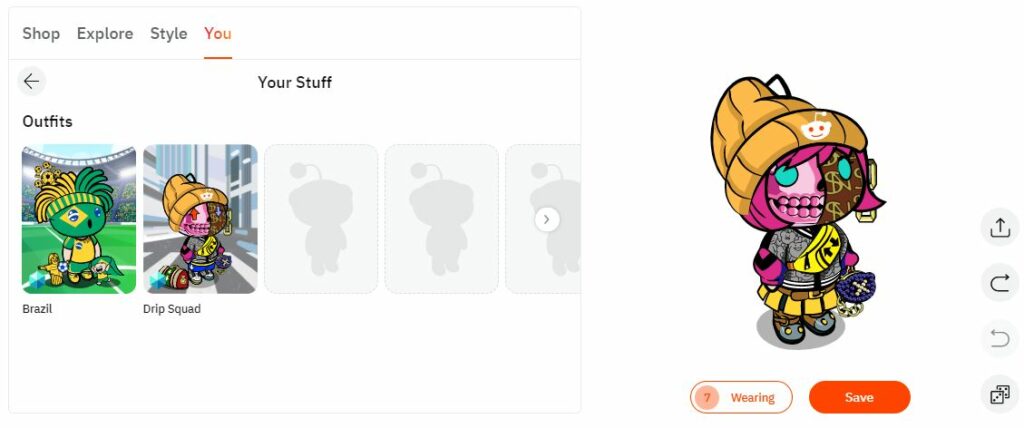 7. Save your settings
Once you are done styling your avatar, select 'Save.' It will now appear as your avatar whenever you comment or post on a subreddit.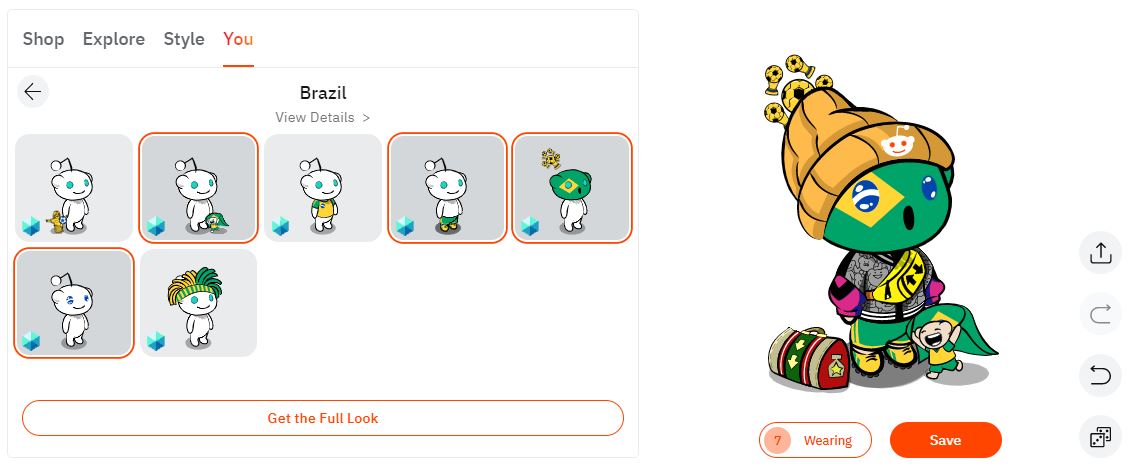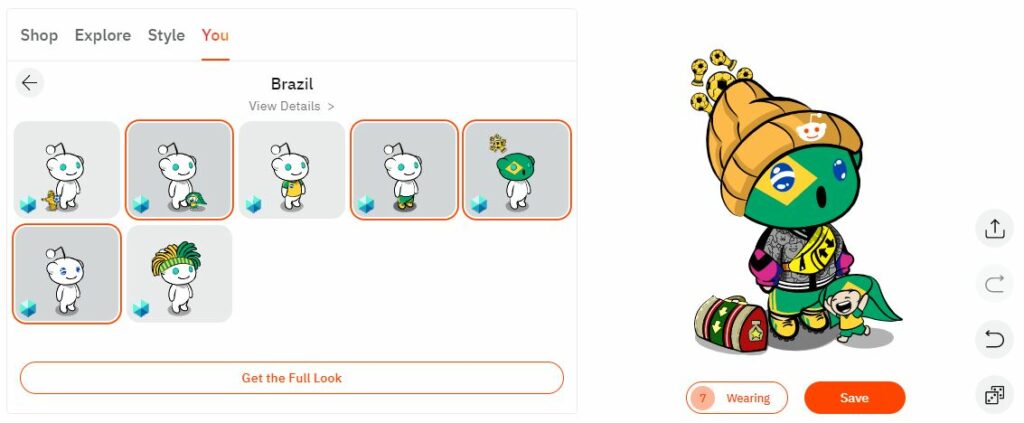 note
Although these NFTs are free, Reddit has built into the NFTs' protocol that they will make 5% profit off of each resale on a secondary market, such as if you want to sell your NFT on OpenSea. This will be automatically deducted from the sale amount.