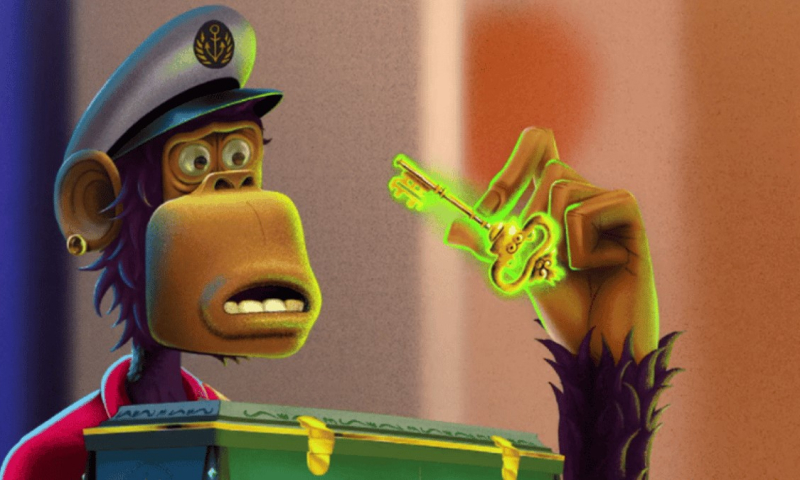 Today, Yuga Labs finally announced the winner of Dookey Dash on their Twitter channel. Perhaps unsurprisingly, the winner was a professional Fortnite player, Kyle Jackson aka Mongraal who managed to achieve a score of 928,522 points. The top 19% of players averaged scores of 570,000.
This announcement comes a week after the game ended. The reason for the delay was due to multiple instances of cheating, whereby pass holders were hiring professional gamers to play on their behalf, exploits, and other methods. This led to an undisclosed number of entries being removed from the Dookey Dash leaderboard.
In one instance, a single player was impersonating multiple players and thereby getting multiple placements in the top 100 of the leaderboards. However, Yuga Labs soon noticed that these sewer passes were all connected to the same wallet address, and so disqualified all of those pass holders from claiming a score towards a prize.
What is Dookey Dash?
Dookey Dash was an exclusive month-long blockchain-based gaming event that was only open to Dookey Dash Pass holders. During its run over 25,000 players participated in the event. During that time, the passes and NFTs produced a trading volume of $73 million and caused their ecosystem to grow by 40%, according to their developer update.
The gameplay involved the player controlling their Ape Avatar as they went sewer diving to find a key that one of the apes accidentally ate and then later expelled. The avatar was based on the player's Bored Ape Yacht Club (BAYC) or Mutant Ape Yacht Club (MAYC) non-fungible token (NFT.)
All participants to had a score received a Power Source as a reward. The power source was at a rarity level equal to their results and ape NFT type. The Power Source can only be unlocked when The Summoning event is activated early next month.
Who is Mongraal?
Mongraal is an 18-year-old Fortnite prodigy who made headlines in 2019 when he became partnered with Twitch and signed on as a professional player for Team Secret. This was followed by him placing 13th in the Fortnite Solo World Cup in July that year and coming 6th alongside then 15-year-old Dimiti 'Mitr0' Van de Vrie in the Fortnite Duos World Cup.
What's next for Dookey Dash?
The good news is that even though Dookey Dash is over, there is still a second part slated for release on February 22.  This event will be called 'Lick the Toad' and will open a Toad Mode in Dookey Dash. This enables participants to re-enter the sewer for a chance to earn a companion trait for their Power Source. A bonus is that this mode will also allow users who currently have a score of zero to earn a score to unlock both a Power Source and a trait ahead of the summoning on March 8, 2023.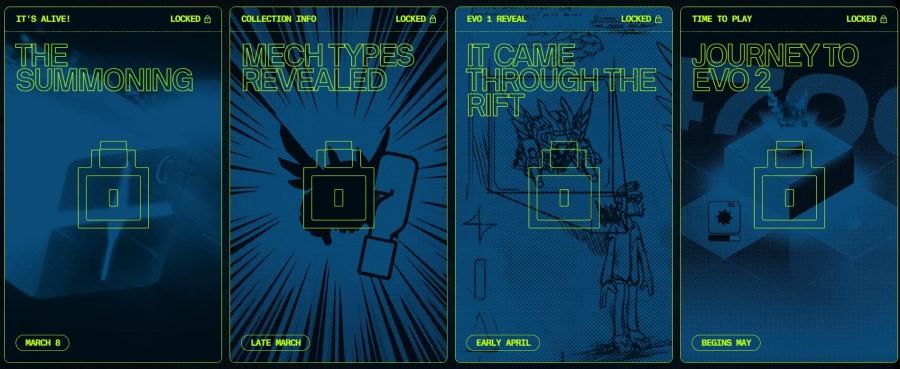 The summoning will allow the user to unlock their Power source to discover what they won during the gameplay. What it will be remains a mystery, but we can guess, and indeed many players hope, that it will be another NFT. Based on the roadmap for the next couple of months, the image under 'Mech Types Revealed' suggests that this might be a toad NFT. But this is purely speculation. We'll just have to wait another couple of weeks to find out!