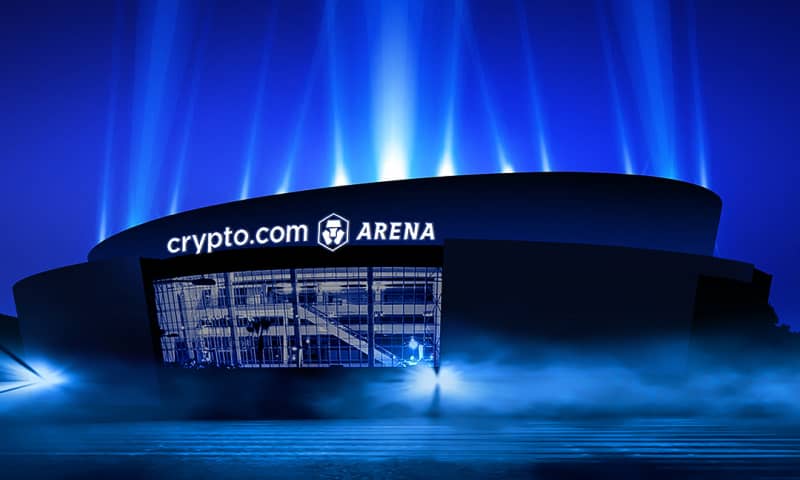 A report by the analytics firm Nielsen has projected the total investment in sports sponsorship by cryptocurrency, blockchain, and NFT businesses could hit the $5 Billion mark by 2026, making it the fastest growing advertisement category in the sporting world.
The key takeaways of the report are:
New sports sponsorship deals by crypto companies increased by 1,100% between 2019 and 2021.
Sports sponsorship investment by crypto companies is projected to react $5 billion by 2026.
Awareness and interest in crypto tokens is greater among sports and Esports fans than the general public.
The report, titled "Fans are changing the game", explored how new investment in sports among cryptocurrency firms had rapidly grown between 2019 and 2021, an increase of 1,100%.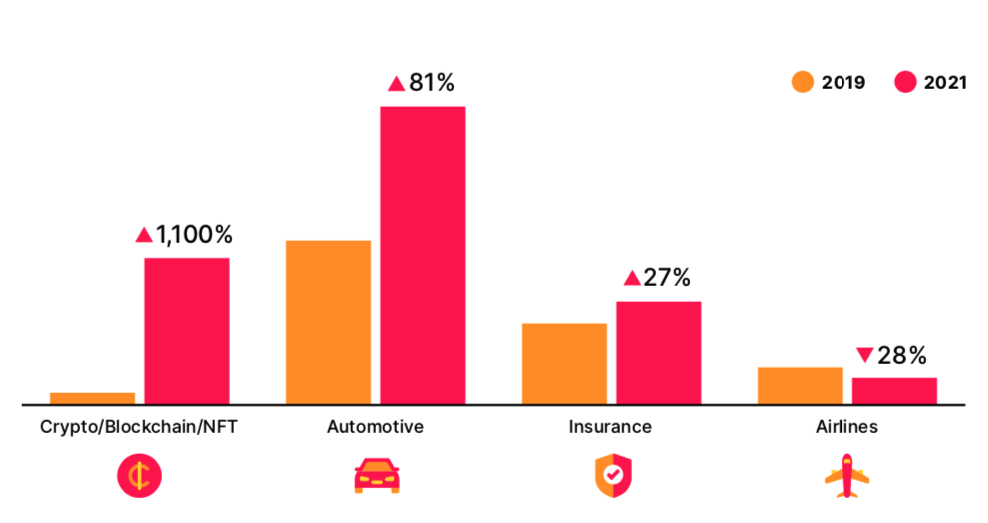 To put this in comparison with other advertisement categories, automotive grew by 81% and insurance by 27%.
Such growth is predicted to increase through to 2026.
The report said:
Just as it has in other industries, the burgeoning world of crypto currencies has started to revolutionize the sports industry–both in terms of fan engagement and revenue potential.

As a sponsorship category, crypto has quickly catapulted into the limelight, growing exponentially faster than traditional categories.

Nielsen "Fans are changing the game" report
The report touched on some of the major trends in crypto-sports investment, including fan tokens at European football clubs and the interesting opportunity these offer a community where holders can vote on a range of matters, such as game locations or even shirt design.
Future Warnings
The report warned that the future of crypto investment in sports depends on two factors: legitimacy and fan engagement.
While awareness of cryptocurrency is growing, it is still new and unfamiliar territory to many. Therefore trust and legitimacy are important, with the report saying it was important for companies to make deals with the right crypto firms. And awareness on its own is not enough: converting fans' awareness into sales is a unique challenge faced by cryptocurrency companies.
Crypto Sports Sponsorship Deals
Taking a look back at some of the big sports sponsorship deals in the past twelve months it is easy to see how big many of these are.
Major League Baseball signed a long-term, multimillion-dollar deal with FTX exchange. (June 2021)
UFC completed a $175 million sponsorship deal with Crypto.com (July 2021)
Watford Football Club put pen to paper on a "club record" sponsorship deal with Stake.com. (July 2021)
Staples Center is transformed into Crypto.com Arena in a $700 million naming rights deal. (December 2021)
Manchester United announced a multi-year sponsorship with Tezos valued at $27 million per year. (February 2022)
Red Bull Racing Formula 1 team celebrated the 'largest per annum crypto sports deal to date' following their 3-year deal with Bybit exchange. (February 2022)
Super Bowl LVI saw Crypto.com and Coinbase spending millions on 30 second ad sports. (February 2022)
Esport is Leading the Way
One other interesting area the report touched on was how Esports fans are leading the crypto conversion.
Awareness and interest of crypto tokens amongst Esports fans was significantly higher than among sports fans or the general public.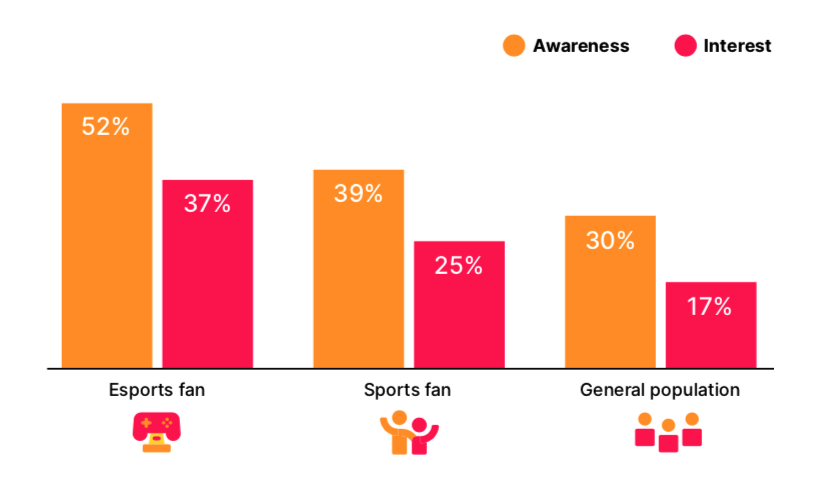 52% of esports fans said they were aware of crypto tokens and 37% were interested in them.
Invested in Sport
At BitcoinChaser we are invested in sports, Esports and cryptocurrency. So to continue reading more on these topics, try these articles: