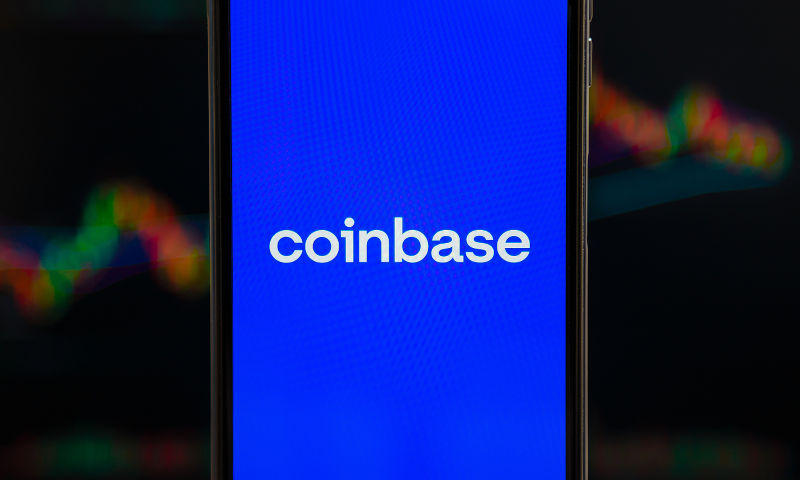 Anyone who signs up to Coinbase by the 6th of April is in with a chance to take home from a $500,000 USD prize pool, with one winner taking home a massive $250,000.
All you have to do to take part is sign up for a Coinbase account and verify your identity through their KYC process. Once you have completed these two steps you will be automatically entered into the prize draw.
The main prize is $250,000, but there is a lot more going around. The prize pool breaks down as:
1 winner will take home $250,000 in BTC
6 winners will take home $25,000 in BTC
100 winners will take home $100 in BTC
The draw for the winners will take place around April 25, when Coinbase will email the lucky winners and tell them the news.
Remember, you have until the 6th of April to sign up, verify your identity, and be in with a chance to win one of the big prizes.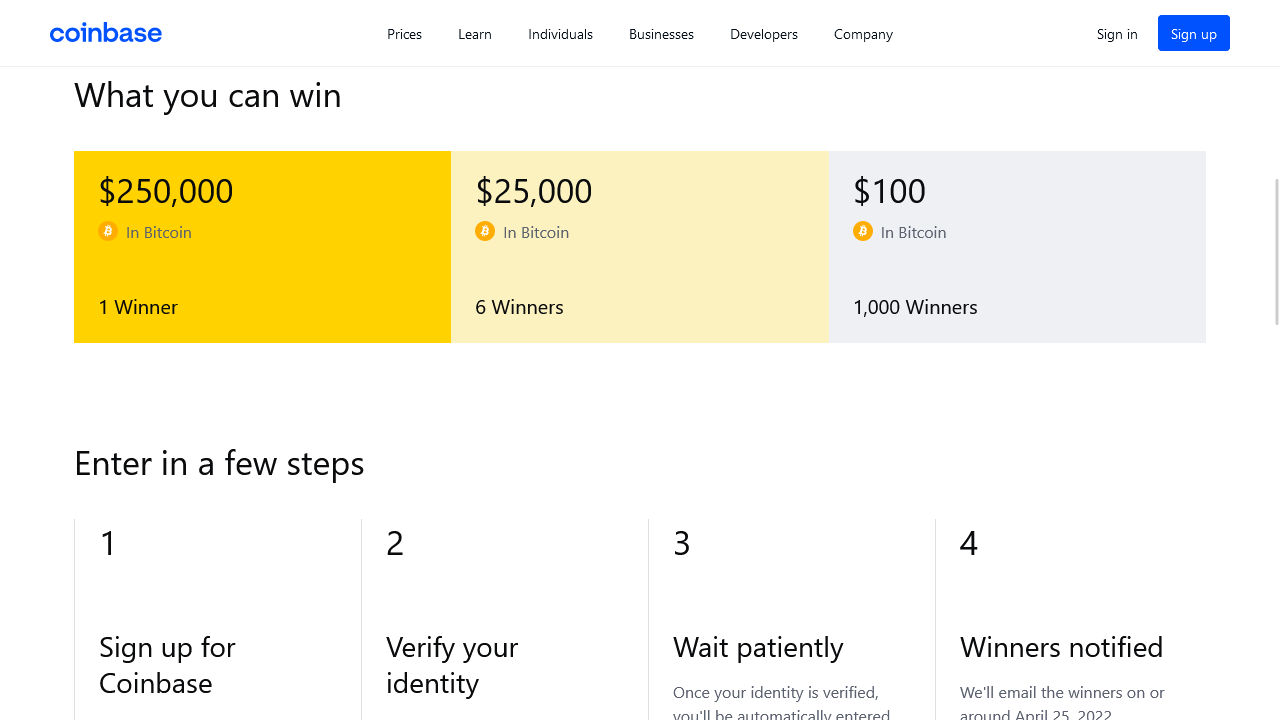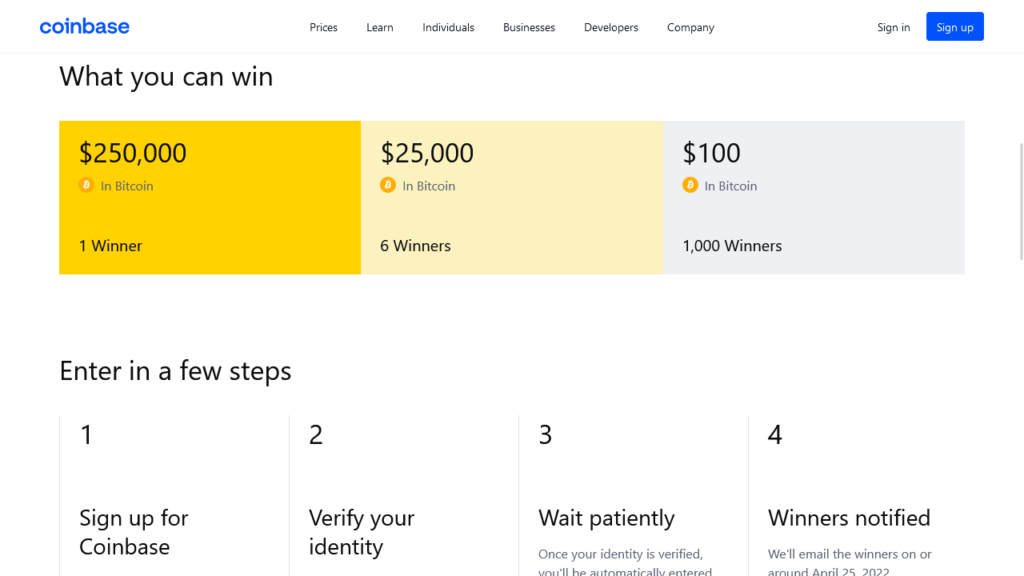 Earning Crypto with Coinbase
Coinbase also offers other ways to earn free cryptocurrency. With their learn and earn system, you can gain small amounts of cryptocurrency for learning. Right now, for example, you can collect $4 worth of The Graph (GRT) and $3 worth of Amp (AMP) by completing super short quizzes.
It may not be $250,000, but Coinbase regularly features different cryptocurrencies you can earn, and in the process you learn the workings behind cryptocurrency which you may not have ever read about before. A solid way to make cryptocurrency work for you.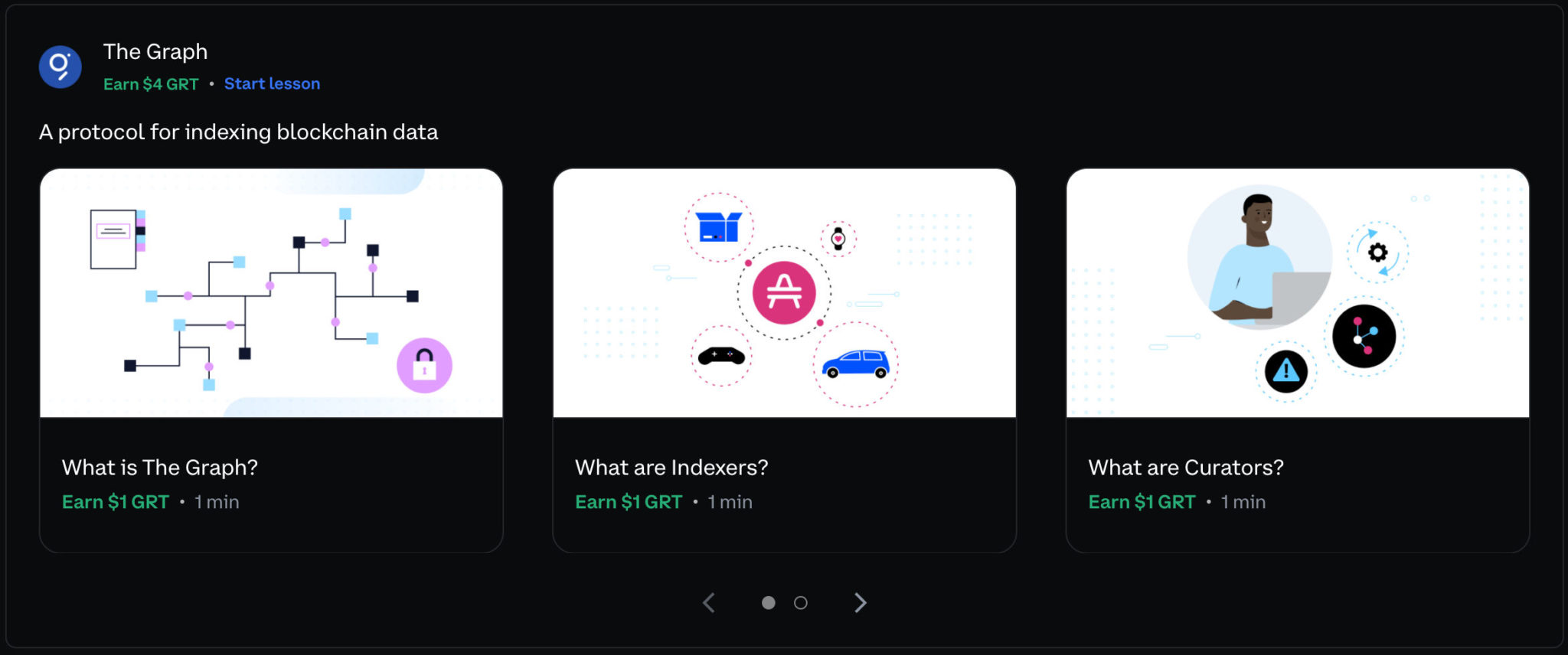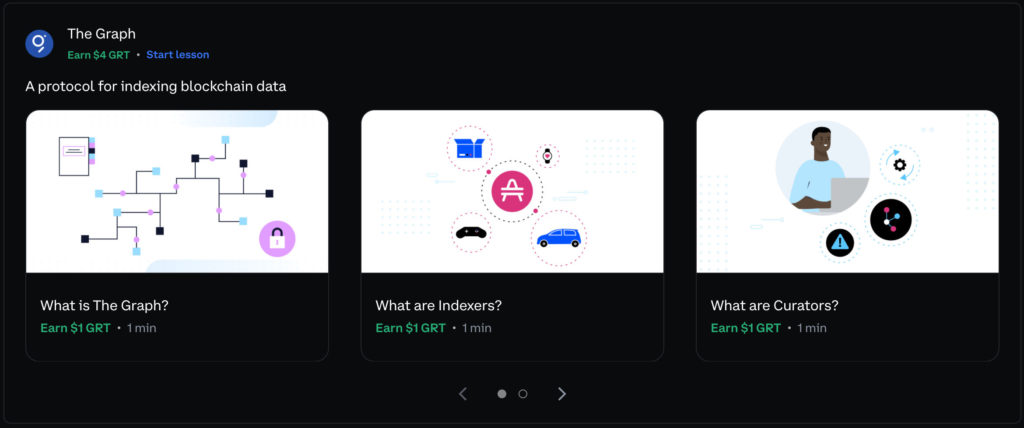 Staking with Coinbase
Coinbase also offers staking on which allows you to earn up to 5.0% APR on your crypto. Cardano was recently added as an available coin to earn rewards on, and they plan to continue to scale the staking options available on Coinbase throughout 2022.
About Coinbase
Coinbase is a cryptocurrency exchange that started life in 2012. It is now one of the biggest cryptocurrency platforms in the world with over 89 million verified users, and the biggest in the United States by trading volume.
For complete information on Coinbase's $500,000 giveaway and how to enter please visit Coinbase's competition page:
---
Update: This competition has now ended