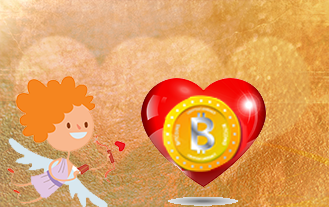 Valentine's Day is just around the corner and everyone is getting ready to search the web for the best deals. Apart from the task of figuring out what is the best gift to give to that special person, you will be going from one website to the other, looking for the best bitcoin deals out there. Luckily we have gathered a short list of some of the best bitcoin friendly stores out there, where you can buy that special gift that will make your romantic plans for the day complete.
Although the list is short, it has something for everyone who is looking for the best bitcoin deals available on Valentine's Day. From flowers to jewelry, going through fine chocolate truffles and incredible gift card deals, this list is your one stop bitcoin shopping guide. Here are those Valentine's Day shops we have chosen for you:
Bitroses: The first flower site to accept bitcoin payments only. This shop has everything you need when you are thinking about surprising your loving partner by delivering flowers to them. The service is available in the US and Canada, and it sources locally. This means you order online, pay with bitcoin, and one of your local florists will deliver exactly what you ordered to your doorstep. If you are looking to buy flowers with bitcoin, Bitroses is the place to do so.
Intrigue Chocolate Co: Exquisite and delicate truffles are one of the best ways to express your love. Intrigue Chocolate has that sweet Valentine's taste down to a science and for your enjoyment, it has been taking bitcoin payments for 2 years now. Check out their incredible truffle collections and sweeten up your Valentine's Day experience.
All Things Luxury: The name says it all. This shop has all the jewelry you need to make this Valentine's Day an unforgettable experience. All Things Luxury accepts payments in both bitcoin and litecoin, and can ship to most countries around the world when you use either payment method. From earrings to necklaces and rings, All Things Luxury has a spectacular selection of jewelry that will make your Valentine's Day as special as it will be unique. They are only one click away.
Gyft: Buying your Valentine's Day gift with bitcoin has never been easier. Gyft has a wide range of gift cards, so you can buy your loved one an incredible gift of their choosing. Amazon, Best Buy, Ebay, you name it, they have it, so if you are undecided, or you want to let your partner decide, Gyft is the place.
Overstock: Every Valentine's Day gift you can think of under the same roof. Overstock has ample variety and high quality goods to make your gift special, and you can buy it all using bitcoin. This shop even has a Valentine's Day special on their main menu, so make sure you check it out and display your love!
Gift Cards: If you are looking for something more general, then you can buy a gift card using Bitcoin and let your lover choose their own gift this Valentine's Day.