Bitcoin Video Casino is one of our favorite places to play with all of the great features you'd expect from a solid online casino. Great games that load quickly plus progressive jackpot options on almost every game make winning here easier then most places. Payouts are very high with games paying out as much as 99.7%.
If you're looking for a great casino with very high payouts and all the best classic games you need to visit Bitcoin Video Casino.
Games
The casino offers 12 of the best games of all time to cover anything you feel like playing. Casino games load very fast and gameplay is consistently good. One of the few online bitcoin casinos offering Craps and at 99.7% payout! There are progressive jackpots on most games and a chat window available during play. The games include: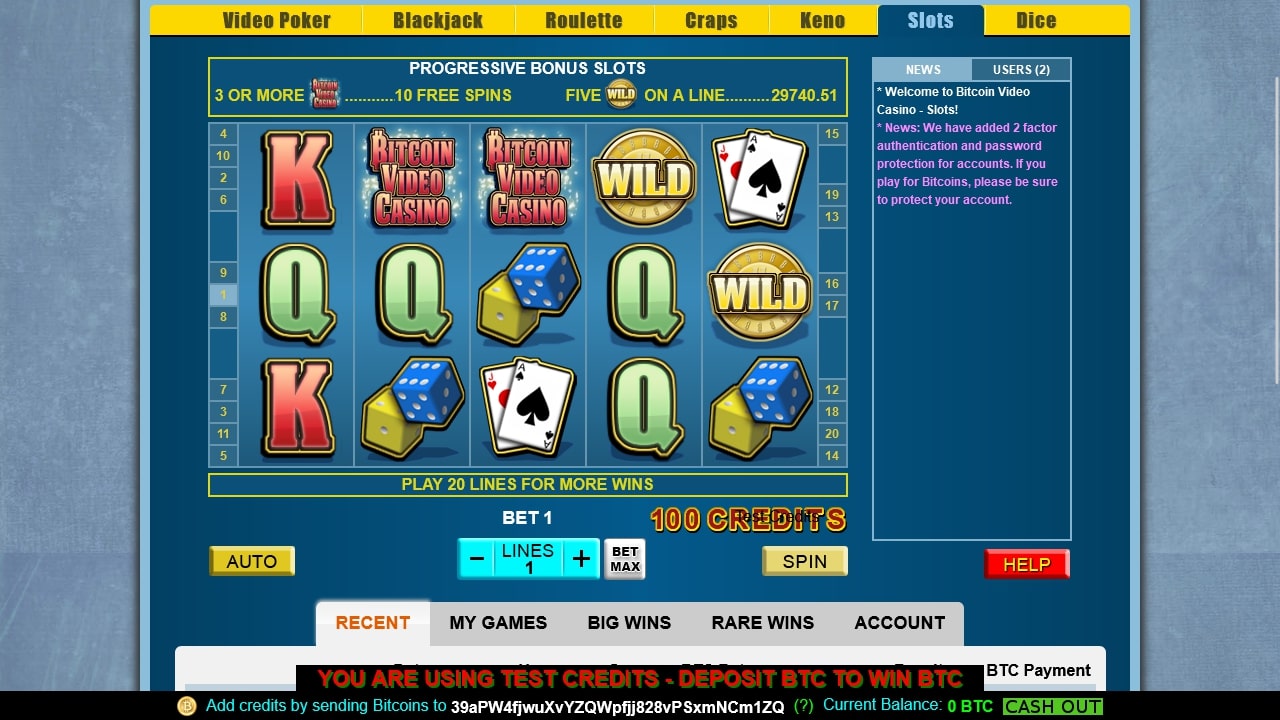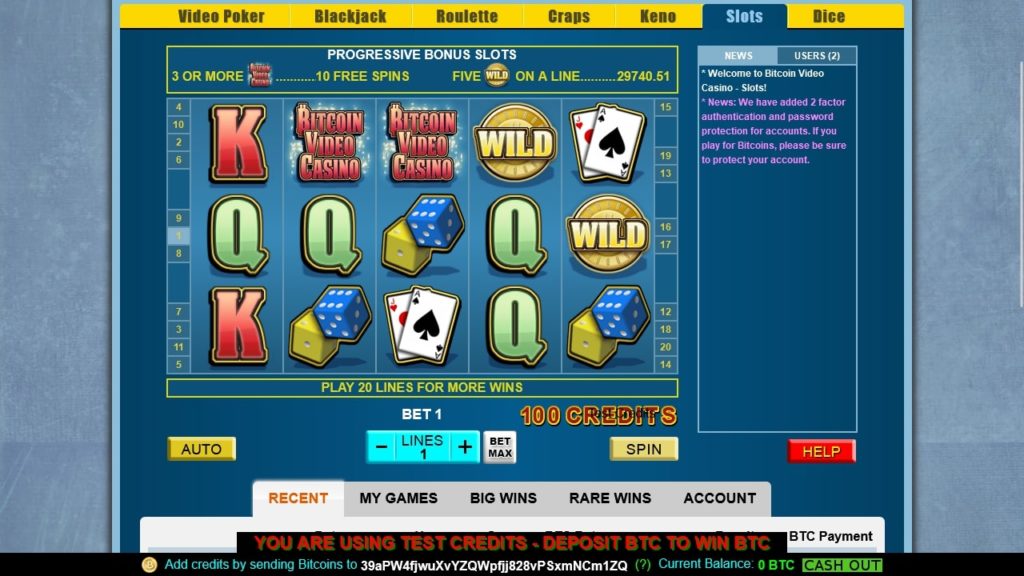 Progressive Jackpots
One of the great features is the progressive game jackpots at Bitcoin Video Casino. Progressives are built into almost every game and go as high as 117,000 for a win. A small percentage of each bet goes towards the jackpot totals so these keep climbing as people play. Jackpot wins are available on Blackjack, Roulette, Keno, Craps and Slots
USA Players Welcome
US citizens are accepted and welcomed at BVC. There is no need to say that you're American or to specify where you live. Registration is fast and getting withdrawals is easy, fast and without any paperwork or documents.