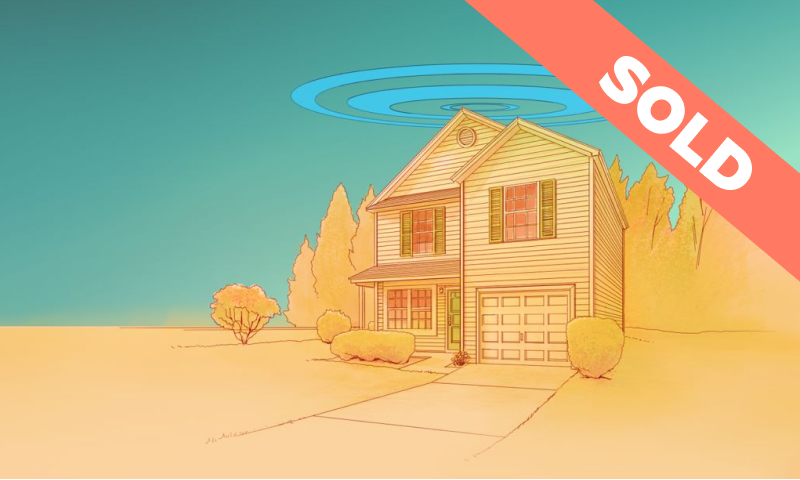 On Saturday, October 14th, a 3-bedroom house was sold as an NFT on OpenSea for $174,000. But this property is not one you might find in the metaverse, but in the real world.
The property was built in 2006, is located in South Carolina, and was recently refurbished before its sale. The house features 3 bedrooms, 2 bathrooms, as well as a separate kitchen area, lounge area and small garden. 
The sale of the house was made possible by Roofstock onChain. Roofstock onChain is a platform built on the Ethereum blockchain that offers home for sale in fiat or crypto via blockchain technolgy.
Roofstock make such deals possible by creating an LLC (limited liability company) for each property and transferring the house title to the LLC. They then mint a token for the property, the ownership of which gives you control of the LLC and the house.
The transaction for the house in South Carolina is fully visible to everyone via Etherscan and was recorded in block 15748411 as being sold for $169,750 USD, as well as transaction and staking fees of $4,373.27 and $874.65 respectively.
Additionally, the NFT of the property's advertisement can be viewed on OpenSea.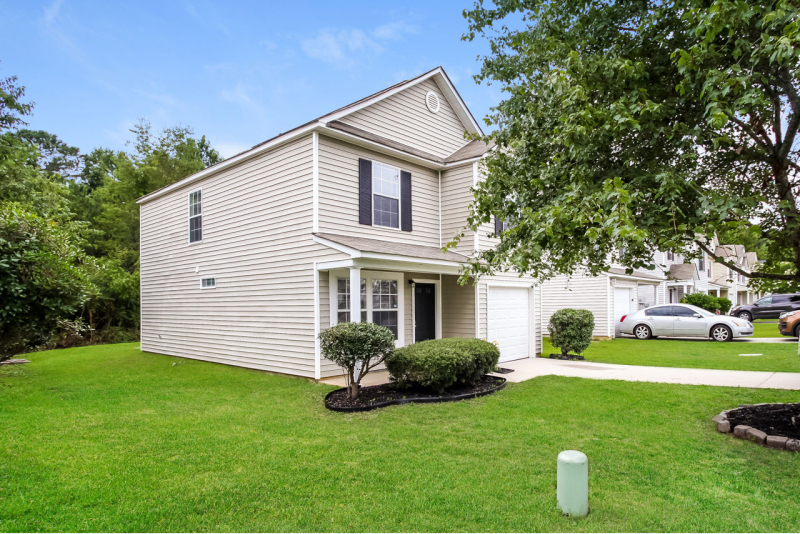 Roofstock onChain simplifies how single-family residential properties are bought, owned and sold. We operate a marketplace that allows purchase and sale of single-family properties using blockchain technology. When you buy a Home onChain, you instantly receive a token in your crypto wallet that represents the sole ownership of an LLC that has title to an underlying property.

RoofstockOnChain's accompanying blurb on Opensea
While this is exciting news, some sceptics on various social media platforms such as Reddit, have already pointed out that if properties were listed completely as an NFT including title deeds and other legal documentation, it could be just a matter of time until hackers steal those deeds and claim ownership of the house. Or as one Redditor put it: "That feeling when you accidentally give the hacker the seed to your house. The awkward silence as you await his presence at the door."
Others saw the funny side of the argument: