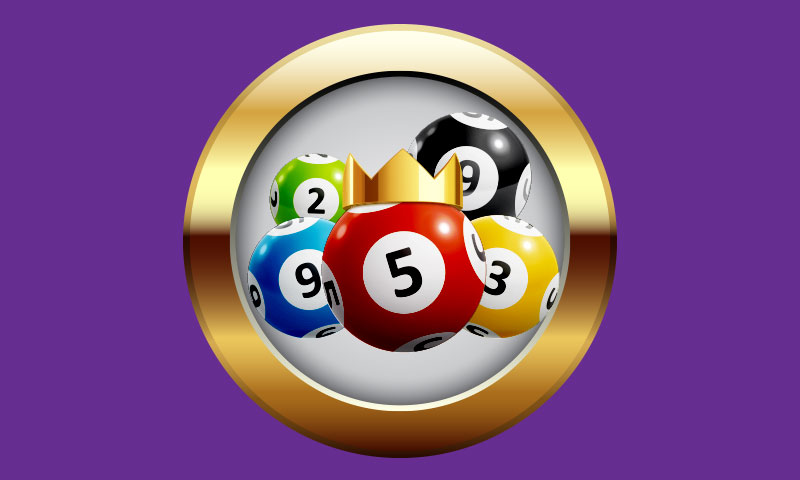 Bitcoin Lottery – while similar to normal lottery – is considered to be the greatest game for winning crazy fortunes! With little skill required and a good chunk of luck, anyone can walk away a winner with a Bitcoin lotto site. Feeling lucky? Check out our top best Bitcoin lottery sites below.
What is a Bitcoin Lottery Site?
Much like with regular lotteries, it involves the player purchasing a ticket with several numbers on it. The game will commence with a draw of several numbers and if you can match the numbers on your ticket to the drawn numbers presented – you're a winner!
Unlike regular lotteries, at a Bitcoin lotto site, your prize is paid out in Bitcoin. It's also worth noting that the prize is a percentage of the prize pool, taking into account that smaller portions are won for varying matches (for instance you could win 10% of the prize pool for matching 4 out of 7 numbers).
So what is a Bitcoin lottery site exactly? Bitcoin lottery sites are essentially online Bitcoin casinos that facilitate top Bitcoin lotteries. We've compiled a list of reliable ones below in our top Bitcoin lottery sites list.
Best for bonuses

A firm favorite in the online gambling scene, and certainly the best Bitcoin lotto sites scene is FortuneJack. While the platform doesn't offer traditional lottery games, it offers the best Keno games. Keno is essentially a different version of lottery that uses fixed odds as opposed to pool systems that depend on other players entering.
While the process is slightly different, the regulation is stringent and the opportunity to win is more in the player's hands. As this game is created by a third-party software provider with set algorithms, there are multiple more hoops they need to jump through in order to get the game approved. Read: very secure results.
Another advantage that FortuneJack offers is that unlike daily or weekly lotteries on other platforms, players can play as often as they like, whenever they like. Ready for something new? Jump in and take your chances with FortuneJack's keno-style lottery.
Bonus
100 free spins for signing up and verifying account
Best for provable fairness

A great choice for beginners, Crypto Games offers a simple version of Bitcoin lottery with all the security features you need. Crypto Games uses Provably Fair technology, with a random picker protocol for their Bitcoin lotto game.
This lottery game works off of a pool system, which means that there is no limit to the prize pool, and 98.5% of the pool is divided between players. Platforms often request a 10-15% cut of the pool so this is a welcome advantage for this Bitcoin lottery site. Their lottery game includes 1st, 2nd and 3rd place positioning, which will win you 80%, 15% and 5% of the prize pool respectively.
Their lottery kicks off every Wednesday, and tickets are pretty cheap (0.0001 BTC). Crypto Games also offers roulette, blackjack, video poker, dice, Plinko, slots, and minesweeper, but you can easily navigate to the lottery game and pretend they aren't there if need be.
Bonus
Every Monday you can bet on their Dice game without any speed limitation
Best for crypto

What may have started off as a Bitcoin dice platform has turned out to offer one of the best Bitcoin lotteries in the industry. Their lotto game is also Provably Fair, ensuring your outcome is 100% transparent and accurate (you can check on the site).
DuckDice's Bitcoin lottery game kicks off once a day and offers a prize pool based on the number of tickets sold. Prizes are broken down into the following:
Matching 3 numbers gets you 20% of the prize pool
Matching 4 numbers gets you 30% of the prize pool
Matching 5 numbers gets you 50% of the prize pool
In cases where two players get the same numbers, their winning share is split evenly between the two.
Bonus
Claim daily from the DuckDice crypto faucet
Best for mobile

Greenspin casino, launched in 2020, is quickly making waves in the casino and lottery world. This casino offers a great user experience, thousands of games, and a bunch of competitive bonuses to keep you coming back. But what's most important is their special lottery.
Up for grabs in the Greenspin lottery are huge prizes, including an Audi e-tron, engraved watches, and an iPhone, among other prizes. A ticket to participate in Greenspin's lottery costs €15, and require you to have deposited at Greenspin in advance.
Bonus
Up to 650 EUR + 100 free spins
Advantages of Top Bitcoin Lotteries
Here are some advantages of playing a Bitcoin lottery site over a regular one:
Bitcoin lottery sites are Provably Fair, meaning that the site is fully transparent and cannot manipulate the outcome (always ensure the site you're playing on is Provably Fair – we've listed the top Bitcoin lotteries sites below)
Your winnings are instantly credited to your account.
As everything is online, you can enjoy lower fees.
There are no location restrictions, as long as online gambling is allowed in your country.
Which One Will You Test First?
And that concludes our top Bitcoin lottery games, which one will you test first? All online casinos listed here offer top-notch games, high security, and Provably Fair – or otherwise regulated – platforms. As we mentioned earlier, these lottery games can often yield the biggest results, so when luck is in your corner…