There are many brands in the industry and many more launch every year, but few have the potential to be real game changers in the world of gaming. iLUCKI is one of the special group of new brands that has real potential to take a big piece of the gaming pie, attracting players of all sorts thanks to its deep game selection. Its bonuses, the sheer number of currencies and payment methods it offers, top-notch customer care and above all, those breath-taking jackpots, make iLUCKI one of the most promising brands in the space.
Cons
Some country restrictions
Games Selection
With one of the most extensive lists of software providers, iLUCKI offers a plethora of games that fit into multiple categories. Players will be able to choose from a whopping 2,500 different games that encompass classic casino games as well as cutting-edge games that represent the future of gaming. Dice games, slots, video poker, live dealer games, blackjack games, roulette and poker tables are just some of the categories that players will be able to choose from in their quest for those juicy jackpots.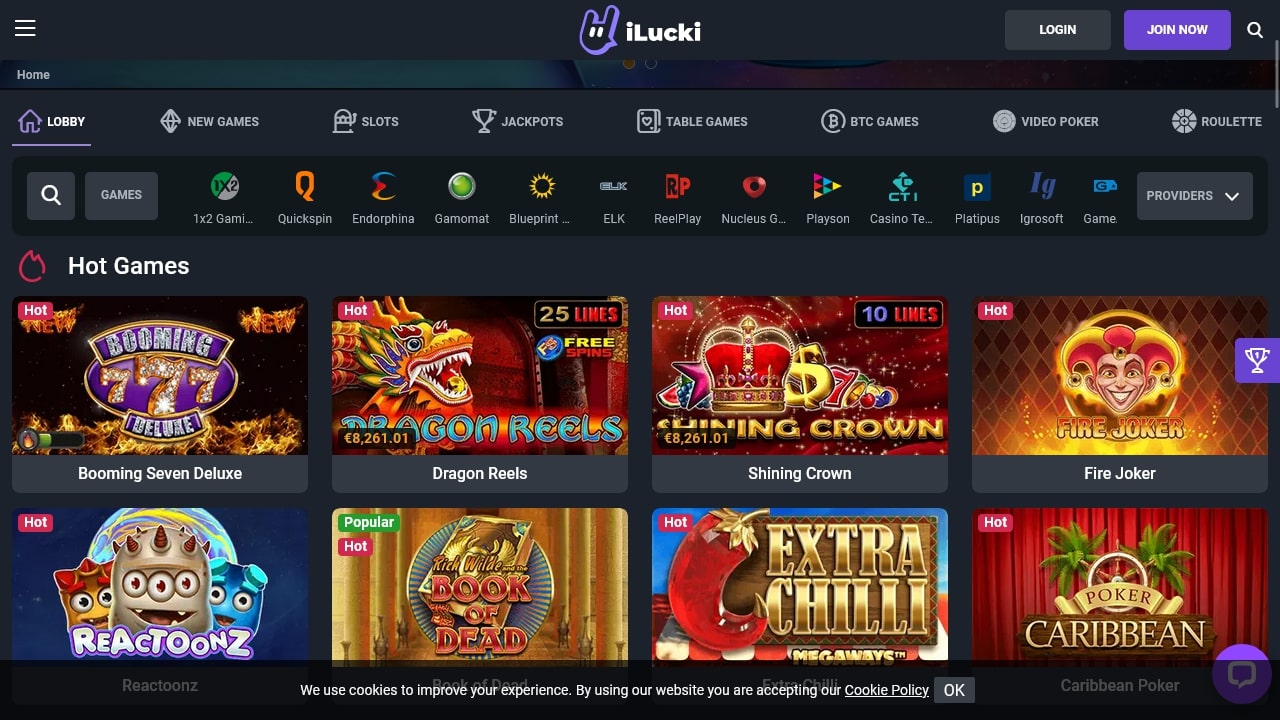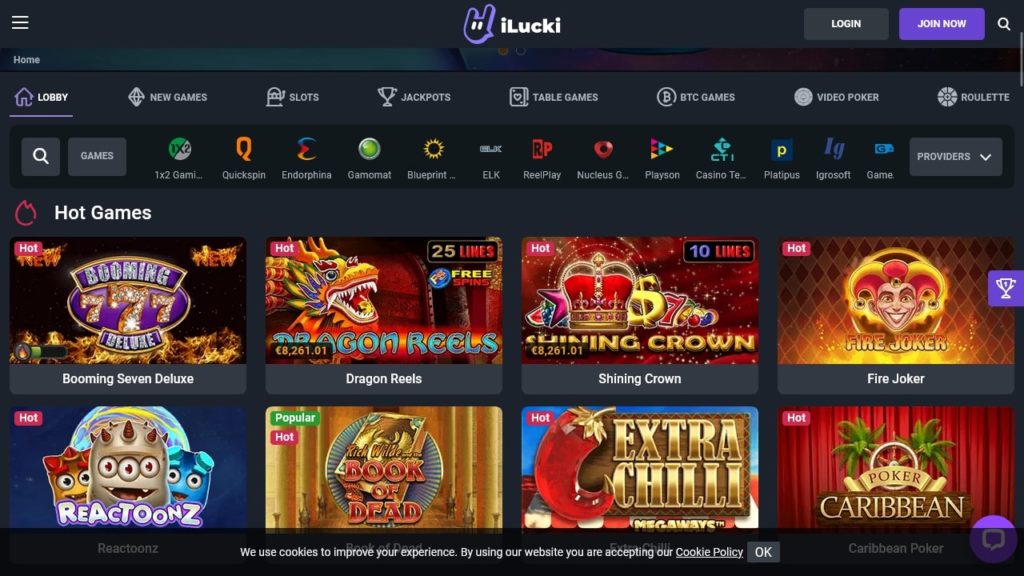 Bonuses and Promotions
A far as bonuses go, the deals at iLUCKI couldn't be sweeter. For starters, this brand offers something that few others have offered before: a 10 free spin no deposit bonus so you can try the casino out and get acquainted with all its fantastic advantages. After that, iLUCKI has a set of 4 welcome bonuses you can choose from:
There is a 20% bonus + 80 Free Spins on a 20 EUR deposit.
You can get a 40% bonus + 100 Free Spins with a 40 EUR deposit.
On a 50 EUR deposit you will be eligible for a 100% bonus + 100 Free Spins.
And on a deposit of 80 EUR or more, you will be eligible for a 150% bonus of up to 120 EUR.
Additionally, iLUCKI has several other weekly bonuses that will increase your chances of hitting a huge jackpot:
The Friday High Roller Reload Bonus: a deposit of up to 150 EUR will get a 50% bonus; a deposit of between 150 EUR and 300 EUR will get a 100% bonus; and any deposit between 300 EUR and 450 EUR will be rewarded with a whopping 150% bonus.
A Weekend Lay Back and Cash Back Bonus: 10% cash back on all the wagers made between Saturday and Sunday every week.
The Wednesday Happy Spins Bonus: A deposit of up to 50 EUR will net you 10 Free Spins and a deposit of between 50 EUR and 150 EUR will net you 30 Free Spins.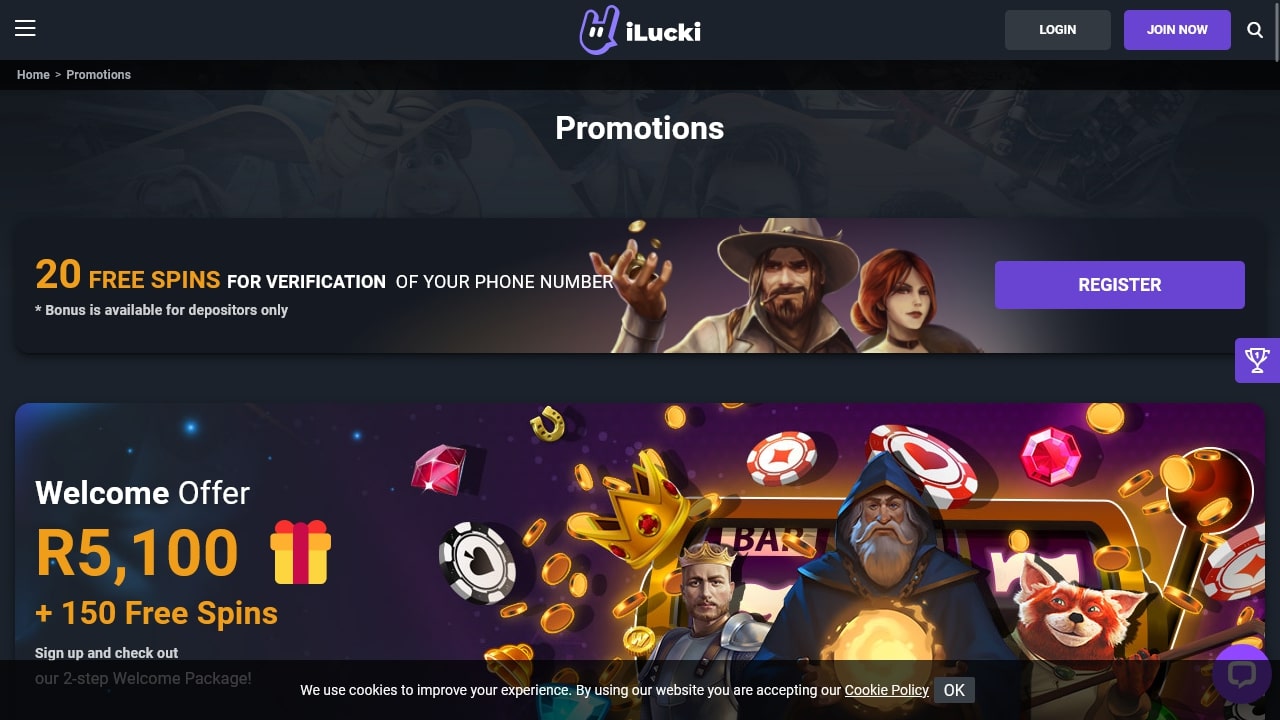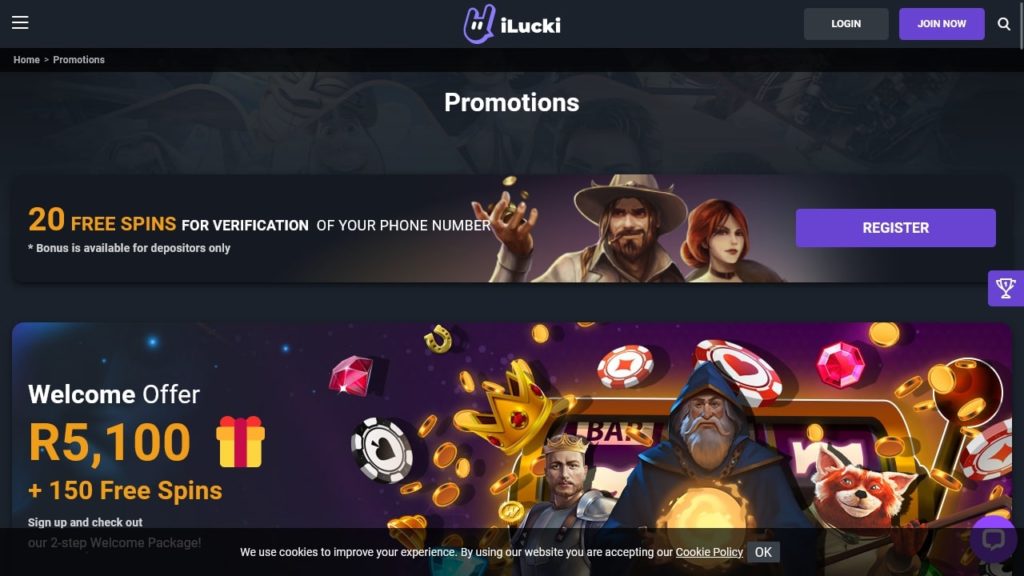 Customer Service
At iLUCKI, customer care is the icing on the cake. To complement a great game selection and a wonderful bonus schedule, iLUCKI invested in hiring the most experienced customer care professionals in the industry. These representatives will be able to answer any question you might have about deposits, withdrawals, games, promos, bonuses and more. They are available on a 24/7 basis on email and live chat, with a SMS option coming soon.
Deposits & Withdrawals
Lightning quick is the standard that iLUCKI strives to achieve with its deposits and withdrawals. Players will be pleased to see their casino accounts credited quickly when they make their deposits, and their bank accounts or digital wallets credited as quickly once they choose to withdraw their funds. iLUCKI's staff does follow a withdrawal security protocol to make sure that the rightful owner of the fund always gets them.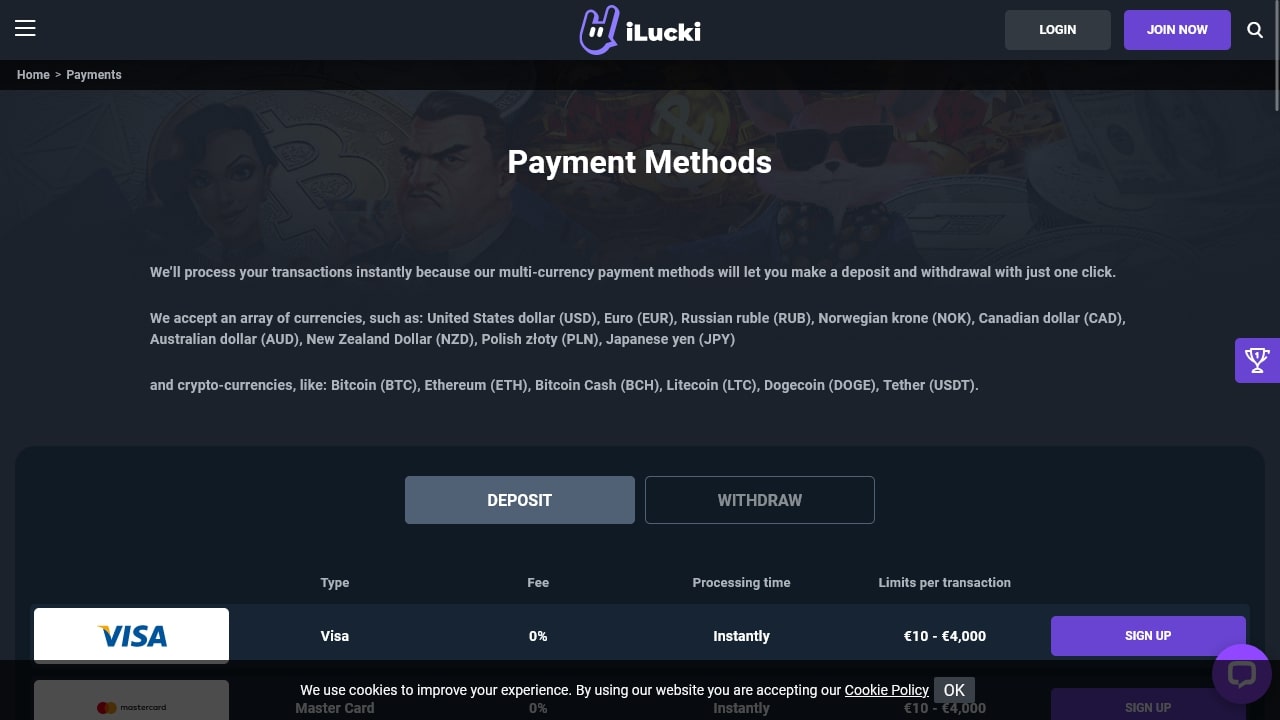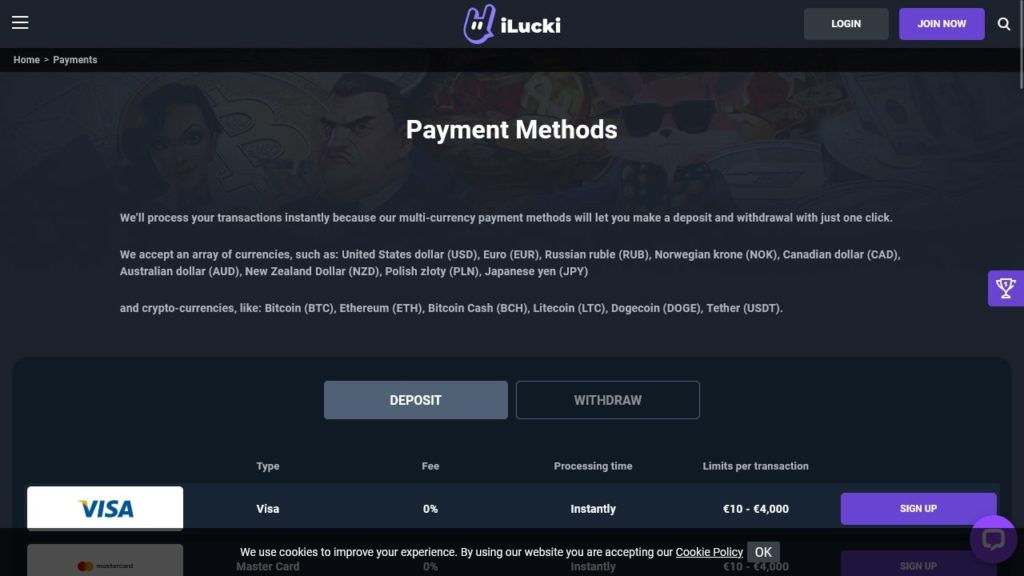 Conclusion
If you are looking for a fresh new brand to play at, iLUCKI is one of the best choices out there. This brand has all the tools necessary to make a splash in the industry and carve a wonderful niche out for itself by attracting more players. The game selection and bonuses along with top notch customer care are the perfect foundation upon which iLUCKI can build a great future full of legendary jackpots and tons of fun for its players.