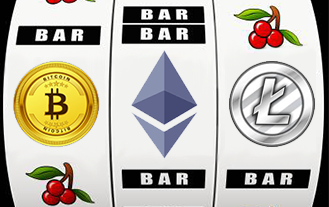 When bitcoin was a novelty internet item, back in 2010 or 2011, the question in the mind of many people was: what can we buy or do with our coins? Suddenly, a dice website called Satoshi Dice appeared in the scene, and the answer to that question became clear. Bitcoin enthusiasts could use their coins to acquire entertainment and gamble. The advent of bitcoin gambling also brought an enormous amount of special games that contained special features which appeal to the bitcoin enthusiast.
This enabled the creation of a whole new industry complete with online bitcoin casinos, marketing sites, game programmers, designers and many others who jumped in to reap the benefits. Once this happened, the development of the bitcoin economy could start unfolding. A similar story unfolded with other cryptocurrencies that camo to market after bitcoin. The common denominator between all of them in this sense, is that they were not created to service the online gambling industry, but provided a powerful tool to online casinos which could not take payments in different currencies or cater to clients in specific countries because of legal restrictions.
A Proxy for Success
Given the globalized nature of cryptocurrencies and the universal desire for entertainment, it seems that there could be a correlation between the amount of gambling material online, dedicated to a specific cryptocurrency, and the success of the cryptocurrency itself. After all, gambling creates a whole host of economic activity that is not restricted to Gambling itself. To test this little theory, Marc Kenigsberg, founder of Bitcoin Chaser and other bitcoin and altcoin sites, suggests that people look at the results on Google for various gambling searches involving cryptocurrencies. Our staff set out to do this brief test, in order to compare its results with the market cap of each cryptocurrency involved.
The Cryptocurrency Success Test
Our staff used Google to record the results from seven different searches. The first two, involved gambling in general, to provide some kind of control and comparison variable for the other results. After that, our analysts proceeded to search for online gambling sites results related to five different cryptocurrencies. The control terms searched were "gambling sites" and "online gambling sites", while the specific cryptocurrency terms searched, involved the name of the cryptocurrency followed by the words "gambling sites". Our staff searched for all the terms using google.co.uk.
Here are the results:

Our staff added the market cap for each cryptocurrency at the time of search, because this could be taken as a measure of the importance of each digital asset in terms of the amount of money invested in it. It turns out that there is a correlation between the result of the searches and the market cap of each cryptocurrency.
Gambling Searches Highlight Ethereum
If this correlation is strong enough to use it as one of the factors in deciding whether or not a cryptocurrency has been successfully adopted or at least sheds a light on adoption rates, then any reader must conclude that judging by this parameter, Ether is the next big star. In fact, Mark Kenigsberg sustains that the advent of Ether gambling shares many of the traits that characterized early bitcoin gambling, providing further context for his Google search experiment.
Final Thoughts
Although the correlation between search results and cryptocurrency market cap cannot be taken as a definitive parameter by which to measure the success of a cryptocurrency, it is an important factor. After looking at the results from this test, it is possible to understand on which cryptocurrencies investors should focus if they are looking for an opportunity to invest in cryptocurrencies. This simple test can help more people who have had little contact with cryptocurrencies, judge the relevance of each before they delve deeper and decide to invest, but it also highlights the importance of the gambling industry in the success of these digital assets. After all, gambling serves as one of the gravitational centers around which cryptocurrency economies are formed.