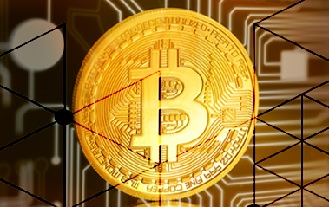 On November 28th, 2017, Bitcoin hastily surpassed $10,000 USD, proving yet another group of skeptics wrong. Strong confidence and unconditional following of the Bitcoin community is yet to face true moments of doubt, but it will be tested more and more as Bitcoin goes mainstream. This might be difficult to think about given the current momentum. Just hours after blasting past the $10,000 USD mark, Bitcoin proceeded to better its previous best and break $11,000 USD on Wednesday, although a correction soon followed.
Potentially Unstable Near Future Following Gains Over 1000%
According to multiple sources, prime Asian market hours were a major contribution to the sudden spike on Wednesday. Fear of coin dumping has been on the horizon, especially since Bitcoin breached the 5-figure breaking point. Avid cryptocurrency holders are known for the HODL philosophy: tightly holding onto coins. Nevertheless, they have often decided to use key price points to take some profit. Actions as such can be mistaken for severe market manipulation, although probably has nothing to do with manipulation at all.
Ordinary Decision Makers
Moreover, cryptocurrency holders should behave normally, in terms of market decisions, just like the average person. Bitcoin however, behaves differently than any other asset the world has seen so far. Therefore, the average Apple, Samsung or Audi shareholder is not a good indicator of how a Bitcoin holder may behave, analyze and act with their funds. Due to a congested space of confident expert technologists, stubborn marketers and futuristic entrepreneurs, surprising market movements are completely inevitable, and there is also the scarcity factor as well as new, unseasoned money coming into the markets without proper knowledge of the tech driving this revolution.
Nasdaq Announces Plans to Introduce Bitcoin Futures in 2018
Bitcoin futures are likely to exacerbate this situation, and more players should be expected to jump on this bandwagon after the CME announcement a few days ago. According to CNBC, the first half of 2018 marks the potential release of Bitcoin futures for trading on Wall Street. Cantor Fitzgerald were close to follow in the footsteps of CME and Cboe, the Chicago based exchanges. Nasdaq's reported adoption of Bitcoin will push Bitcoin further into the mainstream, compounding the new money effect.
This sudden move from Nasdaq represents a change of heart, since thus far they have expressed less interest in contrast to other Wall Street firms in the crypto space. This was publicly voiced by Adena Friedman, CEO, describing ICOs as 'bleeding edge' which Nasdaq wouldn't usually get involved in. The lack of understanding of what Bitcoin is and how it behaves, could trigger more fickle behavior from institutions that are still on the fence but feel they must also get into the game.
Nasdaq: Potential for an Increase in Bitcoin Trade Volumes
Nasdaq is a $6.8 trillion stock market, the second largest in the world by market capitalization – NYSE being the largest. CEO of Cantor Fitzgerald, Scott Matthews spoke publicly in a recent interview saying "The asset class is not going away. If you look at the next level, it will be the institutions coming in and being larger participants in the marketplace, especially as liquidity gets better." Since Cantor future exchange has already been approved by the CFTC, there is a bright future ahead of Matthews and the team. Nasdaq's sudden adoption of Bitcoin will trigger a further influx of exchanges wanting to adopt the popular cryptocurrency.
This will no doubt prompt further discussions within central banks across the globe about the potential uses and risks of digital currencies, as more investors and more new money floods BTC. This is definitely a double-edged sword that can compound volatility. Beware of future corrections after Bitcoin breaches big psychological marks like that $10,000 USD mark. Once institutional money flows in and futures are traded, derivatives trading and an influx of money looking for quick returns will change the game. Corrections like the one we saw today, could just be the tip of the iceberg.