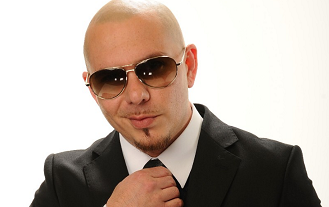 Pitbull, the world famous rapper, becomes the latest in a long line of celebrities to embrace Bitcoin.
The rapper shared his thoughts on the virtual currency with CNBC in an interview at the eMERGE AMERICAS conference 2017 in Miami.
Always the Businessman
Always focused on business, Pitbull spoke about his various business ventures including his latest "Upfront" effort to use his star power to bring brand messages to his millions of fans. He also spoke about the power of the "Pitbull Brand" as well as where he is headed to from you. The eMERGE AMERICAS conference is a 2 day technology conference focused on bringing together North America and Latin America. This is the third year Pitbull has been interviewed and as a businessman and a Latin hero he has become a firm favourite at the conference. But the most interesting part of his interview on the 12th June with CNBC was his reference to Bitcoin.
"It's amazing what they're doing"
Pitbull Talks About the Virtual Currency
Pitbull said that he has had his eye on Bitcoin for the last 5 years and finds it incredibly interesting. When asked if he owned any he responded "No, I'm not in it to be honest with you". He went on to say that he doesn't fully understand how it works but he wants to learn more. He did say that "It's amazing what they're doing" and that he says Bitcoin as just one manifestation of how the world is moving more towards one that it virtual. We'll keep an eye on the rapper to find out when he does decide to take the plunge and go into Bitcoin like only Mr Worldwide could!
Almost daily we see another famous business mogul or celebrity validate Bitcoin and what we as a cryptocurrency community are doing. And we expect this to only increase as Bitcoin gains more mainstream media attention. So stay tuned to find out the latest developments about Bitcoin in popular culture and who will be next to jump on the rocket to the moon! Who knows maybe we'll see Bitcoin in Pitbull's next music video.
Do you have an opinion about Pitbull's comments or want to share a reference you saw to Bitcoin on your favourite TV show? Tell us about it in the comments below. In the meantime enjoy his latest hit entitled "Badman".