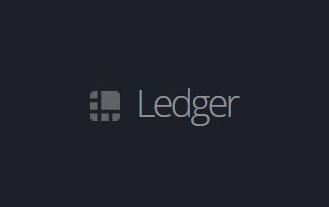 Ledger is one of the leading hardware wallet manufacturers. Ledger has various kinds of hardware wallets, and they are compatible with several cryptocurrencies. We decided to interview Eric Larchevêque, Ledger CEO, to find out more about his company and what they are developing. We were also interested in Eric Larchevêque's insights about bitcoin and the cryptocurrency scene. While reviewing Ledger's answers to our questions, we could get an insight into certain particularities of hardware wallet technology that are very interesting. We hope you find it as interesting as we did.
The Concept Behind Ledger
Bitcoin Chaser: What was the inspiration behind Ledger and why did you engineer the product?
Eric Larchevêque: We recognized there was a missing link in the crypto asset ecosystem – the security. Even though blockchain technology is secure by design thanks to its consensus based system, if any corrupted inputs are fed to the system, this security model collapses. For the cryptocurrency market to scale, endpoint security was a major security issue that needed to be solved.
Ledger hardware wallet products provide a trust layer between the blockchain system and the physical world by keeping the private keys out of reach from hackers and enforcing the "what you see is what you sign" paradigm.
Demand for Ledger Hardware Wallets
BC: How does demand for the Ledger hardware wallet look like around the world? Which are the leading regions or countries in terms of demand for Ledger wallets?
EL: As the cryptocurrency market is currently booming with the market capitalization reaching an all time high, the demand for Ledger hardware wallets has exploded since cryptocurrency owners recognize the need to secure their assets. Our largest markets today are US, South Korea, Japan, Netherlands and Germany.
The Market for Ledger Hardware Wallets
BC: Where is demand for Ledger wallets growing the fastest?
EL: In the end of May the demand growth for our hardware wallets was strongest in South Korea. The local cryptocurrency market is experiencing a gold rush partly because of the regulations affecting the market in China where access to cryptocurrencies is restricted. For this reason the regional cryptocurrency demand has shifted to South Korea.
Future Demand
BC: How do you expect demand for Ledger wallets to fluctuate over the following 2 to 3 years?
EL: That's hard to predict since it depends on how the size of the cryptocurrency market continues to develop. However, with the current outlook the crypto market could reach a trillion-dollar market cap so we expect the demand for Ledger hardware wallets to increase tenfold in the next couple of years.
Effect of Cryptocurrency Prices
BC: Do bitcoin or altcoin prices affect demand for Ledger wallets? How so?
EL: Yes, the need and the demand for security solutions to protect digital assets increases along with the cryptocurrency market value growth. Basically, there is a crypto market gold rush and Ledger is selling the shovels.
Cryptocurrencies Supported
BC: Ledger supports Bitcoin, Litecoin, Zcash, Dogecoin, Dash, Ripple, Ether and Classic Ether. These coins are generally within the top 10 in terms of market cap, but when a new coin emerges and that top 10 fluctuates, how do you decide which new coins to support?
EL: Ledger is essentially a customer-centric company and we continue to add support for new alt coins when the demand reaches a critical point. In some cases, project founders commission us to build the integration. Developers are also able to build applications for our platform themselves with our SDK.
Ledger and Monero
BC: We notice Monero is not yet supported. Do you have plans to integrate it? Why or why not?
EL: We haven't defined any timeline for a possible Monero support yet. It's a complex question because Monero integration involves a new kind of cryptography and would require important changes to our existing firmware. In any case we will keep the community updated for any new developments.
Hardware Wallets for Traditional Currencies
BC: Some central banks around the world are considering blockchain solutions to demonetize the economies of their countries, and we see you support a Ripple wallet. In a hypothetical cashless world with blockchain-powered national currencies, how fast will you be able to support wallets for fiat currencies? Will you be willing to do that at all? How will you decide?
EL: If banks will start issuing cryptocurrencies, our security solutions are already fully compatible and ready to support them.
Selling Ledger to Undecided Customers
BC: What would you say to anyone who is on the fence about buying a Ledger wallet?
EL: Simple: would you store your gold bars on your chimney?
Keeping the Edge
BC: The market for cold storage/hardware wallets has grown significantly. How do you keep the edge in this niche?
EL: The high barrier to entry in the market for encrypted chip technology ensures that Ledger still offers the best available security solution worldwide for cryptocurrency storage, the only one based on smart card technology. We also continue investing heavily in R&D and hire the most talented experts in the world to keep innovating to provide leading edge cryptocurrency security solutions for our clients.
New Ledger Products
BC: How do you see your products evolving in the coming years? Are there any new products that would surprise your customers coming up?
EL: We cannot share details of our roadmap for the moment but Ledger has hugely innovative new solutions in development that will be rolling out to the market soon, so stay tuned!
Competition
BC: How do you differentiate your products from the competition?
EL: Ledger Nano S is the only hardware wallet solution on the market based on secure encrypted chips. The smart cards we use in our products are the most efficient available technology to provide protection from all types hardware or software attacks. Regular microcontrollers used by our competitors such as Trezor are not designed to hold secrets and are vulnerable to attacks exposing the private keys linked to the cryptocurrency assets of the user.
Smart cards on the other hand protect against attacks by encrypting everything in place and ensuring that secrets are destroyed if the chip is tampered with. Therefore, Ledger products offer the most secure cold storage safety solutions worldwide for cryptocurrency assets.
BIP148
BC: With BIP 148 coming up on August 1st where does your company stand? Will you support it and what do you think about this proposal?
EL: We will support all implementations by giving the choice to our users to select the node on which their wallet is going to connect.