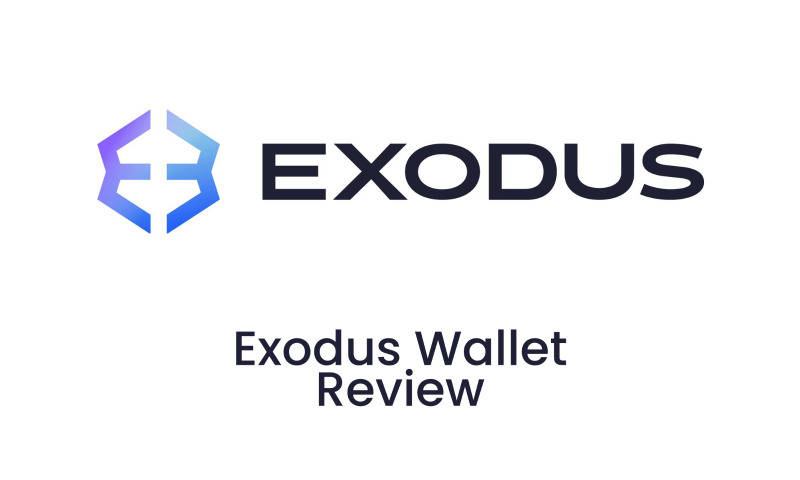 Exodus Wallet is a multichain cryptocurrency wallet built by Exodus Movement. It was released in 2018 and is designed for cross-blockchain compatibility and exchanges. It is also compatible with many cryptocurrency exchange platforms, decentralized finance (DeFi), and decentralized applications (dApps) across many blockchains. This allows for compatibility with millions of tokens and non-fungible tokens (NTFs). In our Exodus Wallet review, you'll learn everything you need to know about Exodus, as well as how to create an Exodus wallet.
What is Exodus?
The Exodus wallet is a self-custody wallet used to store and transact Bitcoin (BTC) and other altcoins and NFTs. It boasts over 25 million users and is available for desktop and mobile devices. It supports over 260 cryptocurrencies and has a user-friendly interface and provides live updates on the price indexes of altcoins stored in your wallet, as well as enabling token swapping and staking of some cryptocurrencies. It also allows users to buy crypto with fiat currencies in-app, with investments starting at $1, depending on the cryptocurrency.
How does Exodus work?
Exodus Wallet is a self-custody wallet that allows you to store and transact your cryptocurrencies, NFTs, and other digital assets. It also allows for staking and cross-chain swapping of certain cryptocurrencies, in addition to providing up-to-date prices and tracking charts for various cryptocurrencies.
It does this by connecting with certain platforms and integrating the data drawn from those sources into its own platform. This makes it easier for you to check price updates at a glance without needing to manually open the various cryptocurrency exchange and NFT marketplace platforms yourself. Your NFTs can also be viewed in a single NFT gallery. An additional feature is that you can buy and sell cryptocurrency for fiat, with the fiat being transferred directly to and from your bank account. The minimum amount you can purchase with fiat will vary between blockchains, but averages around $7. All transactions are facilitated through Ramp and MoonPay.
What cryptocurrency is Exodus compatible with?
The Exodus wallet can be used to store any cryptocurrency or NFT that is built on the Solana blockchain. These include:
Cardano (ADA)
Solana (SOL)
Avalanche (AVA)
Tether USD (USDT)
Binance Coin (BNB)
Solana-based NFTs
How to use Exodus wallet:
How to create a new wallet
Go to the Exodus download page
Choose which version you would like to download
Once downloaded, click Next a few times and then Create new wallet
Set a password, and store it safely, because it cannot be recovered
note
Unlike when you create other wallets, your secret recovery phrase will not be shown to you automatically. Instead, you will need to go to Security, where you can review and back up your 12-word secret recovery phrase. It is also possible to reset your recovery phrase to whatever you would like. You should copy your recovery phrase and store it elsewhere otherwise you will not be able to restore your wallet, should you lose your password.
How to deposit to Exodus
1. You can buy tokens directly through your wallet by clicking the Buy tab.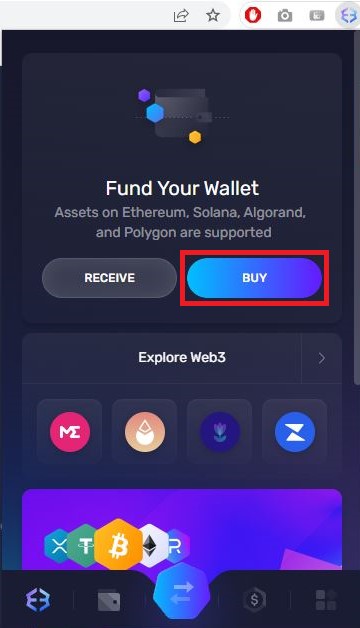 2. You will then need to select your fiat currency of choice. The option will be set according to the country from which you are purchasing. There are around 39 fiat currencies currently accepted by the wallet. If your country's currency is not listed, then the payment option will usually be given in either USD or EUR.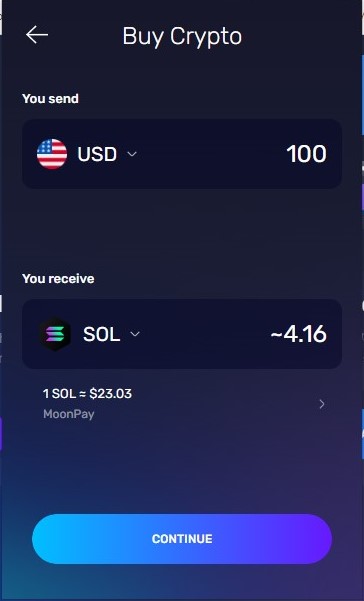 3. Agree to the purchase and Network fee'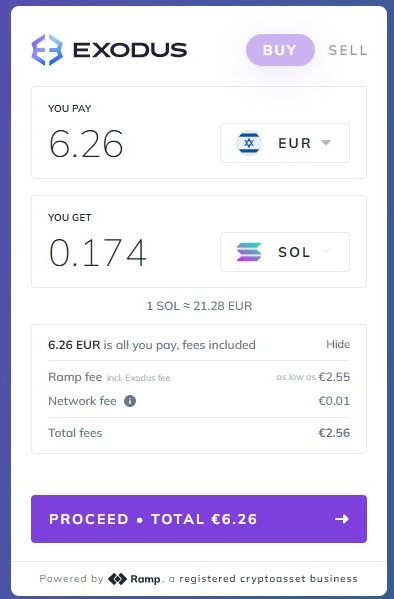 4. Enter your email address, agree to the Terms of Service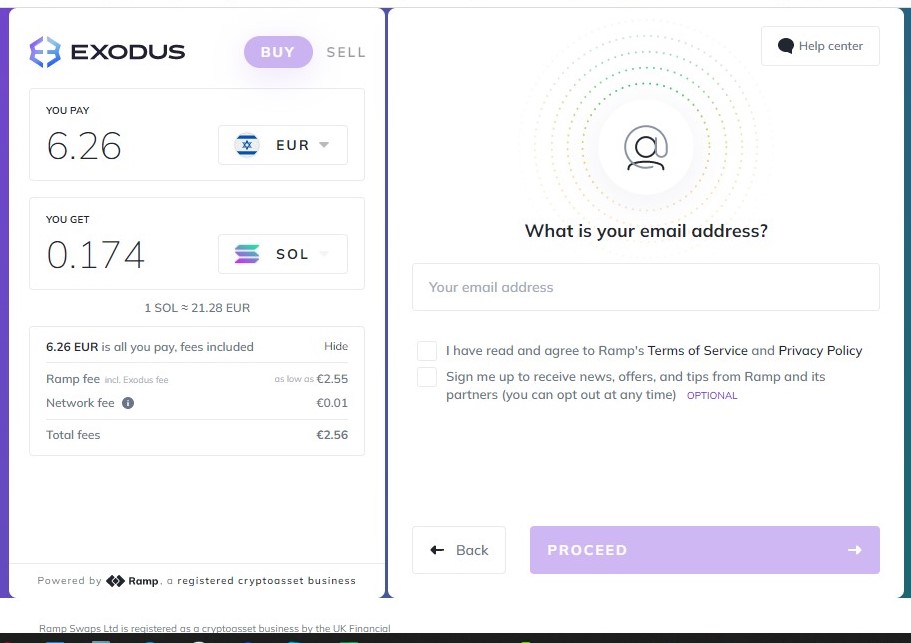 5. Then confirm your email address and complete the transaction.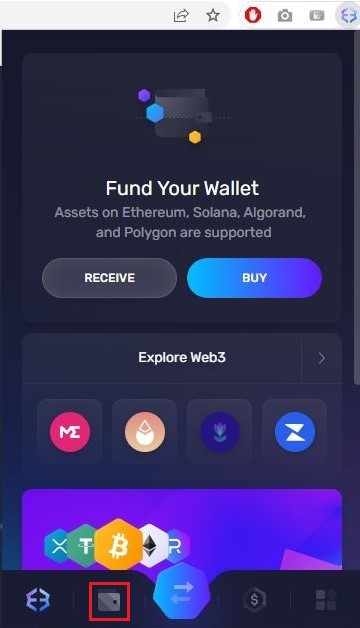 How to add crypto to Exodus wallet
Alternatively, you can deposit cryptocurrency into your Exodus wallet from elsewhere. To do so:
1. Enter your wallet and go to your wallet collection.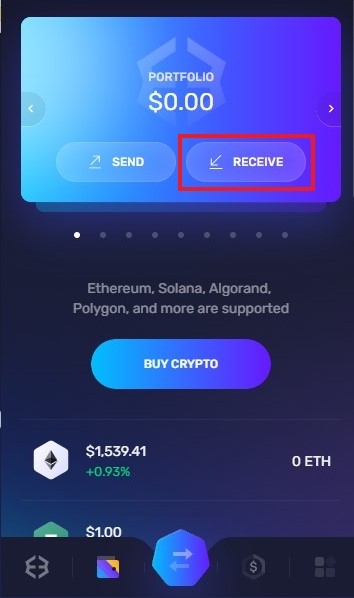 2. Select the cryptocurrency that you would like to receive.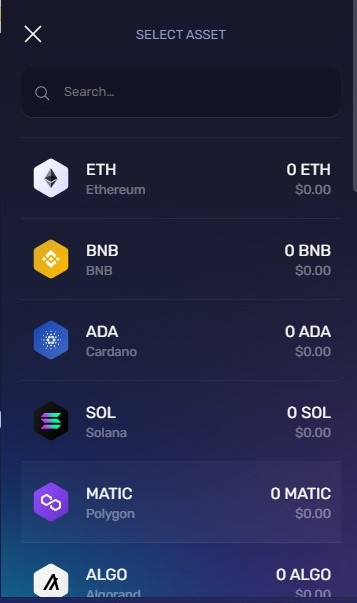 3. Copy the wallet address by either scanning the QR code or clicking the copy button.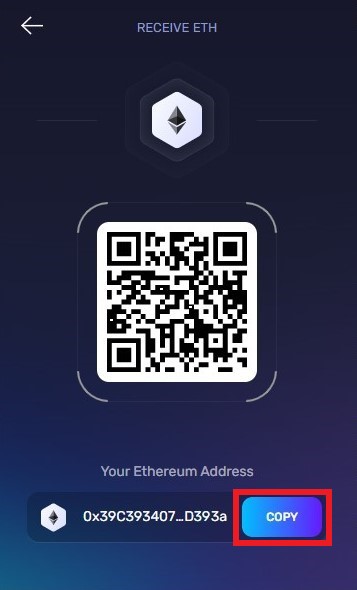 4. You can then paste the address in the recipient tab from wherever you will be receiving cryptocurrency or an NFT from.
important
Ensure that you select the correct cryptocurrency because they are built on different blockchains, which makes them incompatible with each other. For instance, BTC can only be sent to a Bitcoin address, while Ethereum-based tokens such as those built on Polygon can all be sent to your Ethereum address.
How to withdraw from your Exodus wallet
1. To withdraw crypto from your Exodus Wallet, click the Send tab.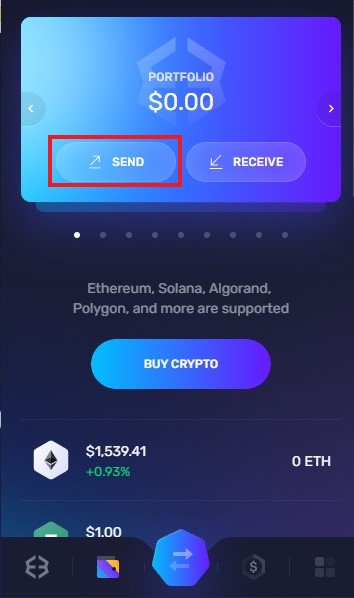 2. Then select the cryptocurrency that you would like to send.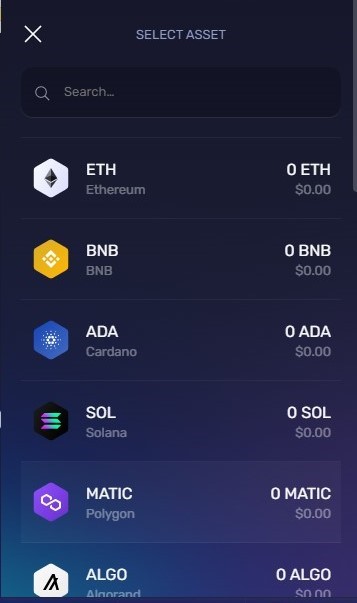 3. Paste the recipient's wallet address into the tab, as well as the amount of crypto that you would like to send. The transaction fee is also listed there. Pressing Continue will mean accepting both the transaction and the fees.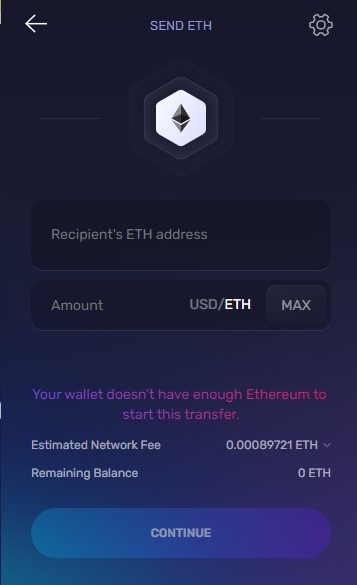 Pros and cons of Exodus
| | |
| --- | --- |
| Pros | Cons |
| Inbuilt cryptocurrency exchange platform | Only available in English and Spanish |
| Multi-chain compatibility | |
| Anonymous | |
| Decentralized | |
Wallet features
| | |
| --- | --- |
| Feature | |
| Secure | Yes |
| Customer support | 24/7 Email support, also accessible via social media |
| Mobile app | Yes |
| Desktop app | Yes |
| Cloud Storage | No |
| Cold storage | Yes |
| Account backup | Yes |
| Decentralized | Yes |
| Anonymous | Yes |
Fees
Creation cost: Free
Network fees: Only when sending assets
Routing fee: Charged by the provider, not Exodus wallet
Service fee: 1%. This can be waived by holding Exodus Wallet Token (TWT.)
Security
The security measures provided by Exodus wallet include:
Password verification with each transaction
Password verification to connect with dApps
Automatically logs out with inactivity
12-word Secret Recovery Phrase
Accessibility
Exodus Wallet is available in most countries through either Ramp, which services in over 140 countries and 35 US states, or MoonPay, which is available in over 160 countries and 47 US states. Excluded countries and territories are largely those that are sanctioned according to any trade embargoes, UN Security Council Resolutions ("UNSCR"), or HM Treasury's financial sanctions regime. However, the language options are limited to English and Spanish. It offers extensions for Chrome, Mac OS, Linux, and Brave, as well as iOS and Android. It also accepts over 35 fiat currencies.
Average user ratings: