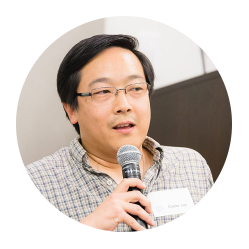 Charlie Lee is the creator of Litecoin. He has a background in computer science, completing his BSc and his Masters degree at MIT. After completing his studies, Charlie Lee worked for tech giants such as Microsoft and Google before discovering Bitcoin in 2011. Charlie proceeded to create Litecoin after discovering Bitcoin, in October 2011. Just 2 years later he left Google and joined the Coinbase team. He was the third person to be hired at Coinbase, and worked there as director of engineering until 2017, when he quit to dedicate himself completely to Litecoin, the cryptocurrency he had created about 6 years before.
Charlie's Positions
Charlie Lee was a vocal supporter of SegWit, campaigning for its implementation on Litecoin early on. He also opposed the SegWit2X fork, adding "NO2X" to his name on social media. Once SegWit2X was defeated, Charlie removed the NO2X message on his social media accounts. Charlie also supports the development of the Lightning Network that will allow for high speed transactions.
One of Lee's most famous moves was to sell all his Litecoin holdings. He did so by the end of 2017, stirring some controversy due to the timing of the sale and speculation about his motivation. Nevertheless, there is no evidence that can prove any wrongdoing on Charlie's side, and selling all his Litecoin holdings was meant to be a move to signal to the markets that he is invested in advancing Litecoin and the technology behind it and is not motivated by personal gain.
Charlie Lee in Social Media
Apart from all the accolades, Charlie is a personality in the cryptocurrency space and his Twitter account has gathered quite a following. His handle on Twitter is @SatoshiLite and he famously calls for Litecoin rallies in the market with the phrase "arise chickun". Charlie has even changed his picture on Twitter to that of a chicken, probably to match Litecoin's battle cry.