ICO HUB
Initial coin offering (ICO) information, interviews, and lists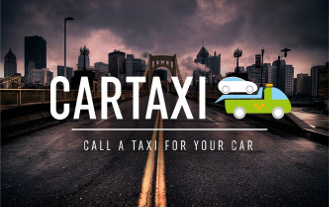 Sep 29 | Car Taxi: Frist car towing platform on blockchain, providing fast & safe transportation of vehicles. | Read More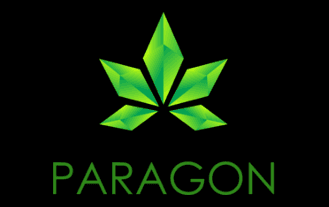 ICO Live | Paragon: Building blockchain into every step of the cannabis industry, working towards full legalization.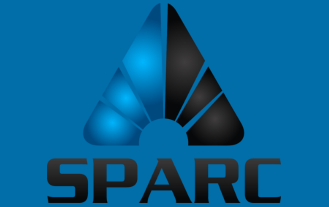 Oct 1 | SPARC: The next-generation of distributed supercomputers, pushing technology forward | Read More
| | ICO | Details | Start Date | |
| --- | --- | --- | --- | --- |
| | RockChain | A data processing infrastructure for the Ethereum Blockchain. | September 26 | Read More |
| | Car Taxi | Car towing platform on blockchain. | September 29 | Read More |
| | SPARC | A distributed supercomputer for scientific research. | October 01 | Read More |
| | Webcoin | Creating synergy between the digital marketing and cryptocurrency worlds. | October 01 | Read More |
| | Stash | Combining innovative blockchain technologies to form a leading edge cryptocurrency | November 11 | Read More |
| | UTRUST | A crypto payment platform that aims to empower buyers and sellers | Pending | Read More |
| | Digmus | Decentralized anti-counterfeit platform | Pending | Read More |
| | Solar DAO | PV solar plants construction through crowdfunding. | Pending | Read More |
What is an Initial Coin Offering?
An Initial Coin Offering, or ICO, is the process of crowdfunding a new cryptocurrency project. Sometimes referred to as a token sale, the cryptocurrency project receives money to finance their operations while, in return, individuals who invested receive a portion of the project's tokens. Initial coin offerings generally last between a few weeks and a month.
The term initial coin offering (ICO) is borrowed from finance and upgraded to conceptualize the initial sale of cryptocurrency or blockchain powered tokens.
There are different types of ICOs. Some may resemble crowdfunding campaigns, and others may resemble stock exchange style IPOs. However, an ICO is unique in the mechanisms it uses to reach the market, and the nature of what it offers.
How does an ICO work?
In broad terms, cryptocurrency creators design their blockchains, protocols and rules under which their cryptocurrencies and networks will operate. Then they set a date for the initial coin offering. In most cases, they will start mining for coins to sell during the ICO. The next challenge is to get a critical mass of people to be ready to buy the coins on that date and start using them. In the meantime and up until that date, cryptocurrency creators make the final adjustments to their blockchains – which hopefully they have already checked and debugged thoroughly by the time they sell their project to the public.
Cryptocurrency creators also need exchanges to take up their cryptocurrency. These exchanges serve as brokers, and play a role similar to that of the stock exchange during an IPO. Then when the countdown to the ICO reaches zero, people who have an account at these exchanges, are able to buy the new cryptocurrency with other cryptocurrencies or with fiat money.
Why do ICOs Exist?
ICOs exist mainly to raise funds, but also to jump-start the sale of the service that the creators want to market, or to jump start the use of a new cryptocurrency. Initial coin offerings help blur the line between investment and consumption, because most of the times, the investor becomes a consumer of the service that the ICO offers.
On the other hand, it is the best way to get people acquainted with a blockchain project. Users can then take their tokens or cryptocurrency and use them within the eco-system that the blockchain project created. Often times, the initial coin offering allows people to buy tokens or cryptocurrency at a discount, but this is not always true. The price of the token or cryptocurrency is governed by pure demand and supply once it is released. Prices may drop below initial coin offering levels.
Why wasn't Bitcoin launched through an ICO?
There are many people who would regard the advent of bitcoin as a process that did not follow any of the aforementioned characteristics of an ICO. That is partially true, but in essence, for bitcoin to become safe, it had to undergo some kind of crowdfunding effort. Early adopters who started mining in essence, were investing in the bitcoin project. Many would say that investing electricity in mining for bitcoin, was the way to launch bitcoin's initial coin offering, since investors would pay for electricity in order to secure the network, and in return they would get a reward. That reward halves after every time 210,000 blocks are mined, and mining becomes more difficult as more miners join the network, creating that diminishing scale of return initial coin offerings nowadays try to recreate through their funding schemes. Taking the halving of mining rewards as ICO rounds, would complete the parallel between today's ICO and the way bitcoin came to be widely adopted.
Where can I find ICOs?
We believe that BitcoinChaser is the best place to start. We are constantly updating our index with the most interesting and exciting initial coin offerings as they are announced.
For upcoming ICOs, the best to start is our list of upcoming ICOs here.
If you are looking for live, ongoing initial coin offerings then please head over to our ongoing ICO section here.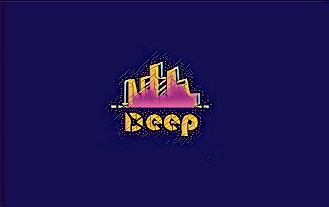 While we were all busy following the progress of blockchain projects and keeping a hand on the pulse of ICO markets, a small team of developers was busy bringing the next generation of blockchain-powered services. They managed to keep their project under the radar for...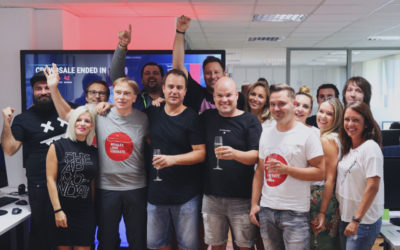 It took only 4 minutes and 42 seconds for Viberate to complete its ICO selling 120 million Vibe tokens, and in the process raising more than 10 million dollars. Vibe tokens will be listed on LiveCoin.net starting on October 6, 2017.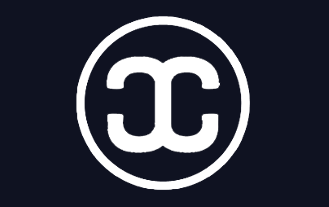 A solution to the lack of liquidity & useability of cryptocurrency in traditional markets.