What is Litecoin (LTC)?
Litecoin is based on the original Bitcoin algorithm but with some key changes. The aim was to make a crypto currency that would be able to be mined by the average user without ASIC miners being introduced like happened in Bitcoin. In theory this should protect the difficulty growth of the currency and make it more appealing to miners. However, ASIC miners designed to mine Litecoin are available since 2015.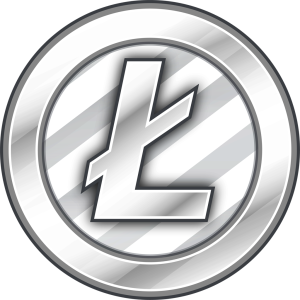 Litecoin is considered by most comparable to "Silver" where Bitcoin is "Gold". As the currency grows in popularity more and more people are using it for gambling and currency trading just as happened when Bitcoin first went mainstream. Finding Litecoin exchanges is more difficult than finding Bitcoin ones. This might lead the internet community to use it more as a currency and less as an investment asset, unlike Bitcoin which has been used as an asset more than as a currency.
Litecoin does not enjoy the same degree of acceptance as Bitcoin. This is one of the reasons why its value is significantly lower than that of Bitcoin. Assuming Litecoin reaches the same degree of acceptance as Bitcoin, and all else is equal, it is still expected to be significantly cheaper per unit. This is because the total amount of coins to be issued is 4 times greater than that of Bitcoin. This means that Litecoin may serve as some kind of Bitcoin continuation mechanism in the market once a maximum amount of Bitcoins has been mined, although this is not its desired goal.
Litecoin's algorithm is different than that of Bitcoin, to allow Bitcoin miners to mine both at the same time. Ultimately, Litecoin offers a huge upside potential that Bitcoin can no longer offer. As Bitcoin gets increasingly difficult to mine and its price increases, Litecoin will still require less computing power to mine, and its upside potential may increase as Bitcoin supply decreases. This offers a unique opportunity in the cryptocurrency microcosm. In any case, mining offers great reward but poses great risks to investors. Regarding its current level of acceptance, the risk might be higher for those seeking to mine Litecoin.
Watch this short video to get a better idea of the basics of Litecoin:

How To Buy Litecoin
Buy Litecoin with a credit card
Changelly  – Changelly is a cryptocurrency exchange that allows you to buy Litecoin instantly with Visa or Master. Changelly offer an intuitive user interface and good exchange rates. Here is Changelly's guide to buying cryptocurrency on their platform.
BitPanda (Europe) – BitPanda is one of Europe's leading services to buy cryptocurrency. You can buy Litecoin at BitPanda with Visa, Mastercard, Neteller, Skrill, and more. BitPanda also allow you to set up a Litecoin wallet in the process, so you do not have to have one set up before purchasing through the website. 
Buy Litecoin through an exchange
Binance – Binance is one of the world's largest cryptocurrency exchanges. It boasts fast order processing rates and supports multiple languages. You can trade Bitcoin and Ethereum on the Binance exhange for Litecoin.