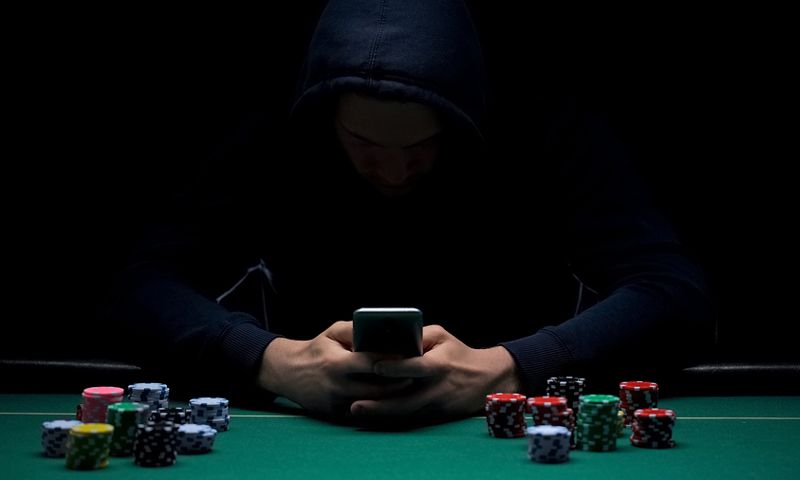 Since cryptocurrency edged its way into our world just over a decade ago, it has infiltrated many other industries. Being crypto enthusiasts we certainly aren't complaining, in fact, crypto brought a whole new wave of innovation, particularly for the online casino scene.
Players can now choose whether to play with fiat currencies and go through various third party payment providers, or whether they'd like to play anonymously and deposit crypto directly from their wallets to the casino's. Anonymous bitcoin casinos offer the added benefit of playing without registration meaning no more tedious KYC processes.
With many online casinos now accepting crypto, that does not necessarily give them the anonymous stamp of approval. Some dual-currency casinos might require your details on sign up, or request KYC for withdrawals. We're here to guide you through the legitimate world of anonymous bitcoin casinos.
What are Anonymous Casinos?
Anonymous casinos are gambling sites where you can deposit, wager, and withdraw without providing any personal identification information.
There are plenty of anonymous Bitcoin casinos out there providing a 100% secure experience.
Advantages Of Anonymous Bitcoin Casinos
Since crypto entered the space in the mid to late 2010s, cryptocurrency has dramatically changed the gambling world. Players can now finally say goodbye to unreliable third party deposits and withdrawals, the hefty fees they incur and the stacks of paperwork just to get access to their winnings.
Increased security
Cryptocurrencies use blockchain technology, celebrated for its immutability. All transactions are transparent and displayed on a public ledger, funds cannot be stolen from wallets or interrupted during transactions.
Increased accessibility
Players in areas where they cannot access live casinos or are prohibited from playing online by their banks can freely and anonymously play online.
Increased privacy
Playing anonymously online leaves no paper trail of winnings or online activity allowing players to keep their financial transactions strictly to themselves.
Fewer fees
While sending and receiving, crypto can incur small fees, however they are nowhere near the size of third party processing fees.
Faster deposits and withdrawals
Crypto deposits and withdrawals are much quicker than fiat payment methods, and often only need to clear on the blockchain before being credited into your account.
Are All Crypto Casinos Anonymous?
It must be noted – not all bitcoin casinos offer anonymous betting (no registration). More often than not, dual-currency casinos do not offer anonymous betting at all. You'll soon get a feel of an online casino's policy based on the criteria for registration, and by looking at their withdrawal policy (some casinos may ask you to complete KYC when withdrawing, or when withdrawing a large sum). So we've taken a step ahead and listed below all the top anonymous bitcoin casinos that require no registration to play:
Is Anonymous Crypto Gambling Safe?
Yes! Gambling at anonymous bitcoin and cryptocurrency casinos is generally safe. But as with anything you do in life, use your discretion. Opt for platforms with strong reputations (have a look through our reviews and our recommendations) and test the casinos out before making a substantial commitment.
Navigating the new world of anonymous casinos can feel a little daunting at first, so take your time and find the right casino for you.
Most anonymous online casinos also offer a provably fair games, where players can verify the outcome of a game in a fully transparent manner and ensure that all was fair. Casinos using provably fair technology are considered to be trustworthy and honest.
For those still unsure, you can err on the side of caution and look out for casinos that are licenced, regulated and offer a privacy policy. There are many anonymous online casinos that are fully licenced and require no registration.
Enjoy the Freedom of Anonymous Bitcoin Casinos!
Now that you're familiar with anonymous betting – get out there and show them what you've got! It's high time you took advantage of the many, many crypto casinos out there – and their generous bonuses that (most of them) offer. Playing anonymously or on casinos without registration simply adds another layer of privacy, and in these data-fueled times, isn't that exactly what we all need?