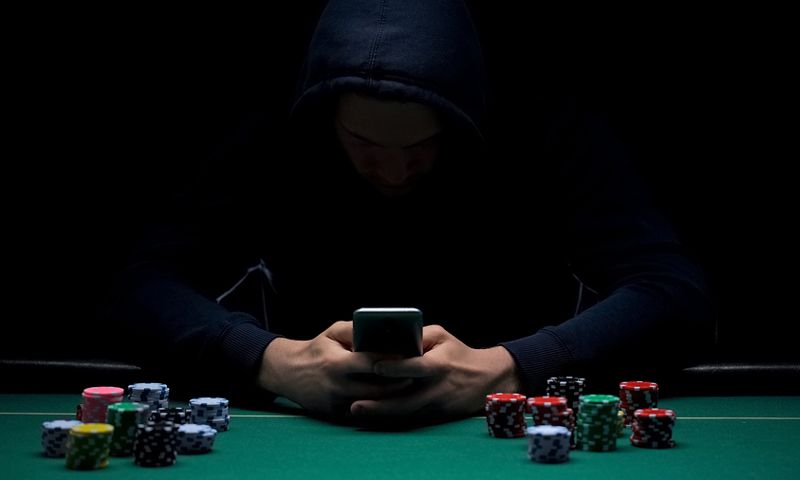 Cryptocurrency embraced anonymity as much as it could, and rising crypto casinos show the same potential for their players. Anonymous crypto casinos offer many added benefits, especially over traditional providers, but there is still lots of confusion about what an anonymous casino is and what the advantages of playing at them are.
With many online casinos now accepting crypto, that does not necessarily give them the anonymous stamp of approval. Some dual-currency casinos might require your details on sign up, or request KYC for withdrawals. We're here to guide you through the legitimate world of anonymous cryptocurrency casinos and anonymous betting sites.
Best Anonymous Casinos
These are the reccomended Bitcoin casinos that offer complete anonymity:
TrustDice
Bitsler
Bitvest
Mintdice
Kawbet
Nitrobetting
Wager
Bitcoin.com Games
Bitcoin Penguin
Satoshi dice
Anonibet
BetMoose
DuckDice
Crypto.Games
Betcoin
What is an Anonymous Crypto Casino?
Most people would consider any crypto casino an anonymous betting site, but that is simply not true. Others would say casinos that do not require KYC or any personal information are anonymous, and there is some truth in this, but there is more to it.
Aside from not requiring KYC (Know Your Customer), some casinos offer support for truly anonymous cryptocurrencies. And while we do love BTC, it is not as truly anonymous as many people believe. With enough time and dedication, you can track the transactions and find an account or payment with a name attached to it. But there are some cryptocurrencies that randomize your address or others that hide your information over multiple blocks. So while we do agree that an anonymous betting site is simply a casino that does not ask for your personal information, we would go even further in saying that casinos that support anonymous cryptocurrencies are where the true power lies.
How to Register at an Anonymous Casino
The only information needed to create an account is an email address and password. Some anonymous casinos do not even require an email address, and instead give you a username to log in with.
Anything else such as your name or number, or country, will eliminate your chances of an anonymous experience.
So to cut a long story short, any casino that asks for more than an email address, username, and password is probably not an anonymous gambling platform.
What is KYC?
KYC, otherwise known as AML, stand for Know-Your-Customer and Anti-Money-Laundering respectively. These are mechanisms used to gather user information for verification.
These processes are usually used to verify gamblers' age, where they are located as to avoid regulation breaches, and provide a method to access their account again in case of a hack or lost password. On a grander scale, KYC is used to avoid money laundering. But at the end of the day, you are not here to hear why these compliances are important but rather learn what information you should avoid giving to enjoy anonymous gambling.
But beware, even if a casino does not require a lot of information to sign up, they may still ask for your personal information later on. Reading the terms and conditions may seem like a waste of time to many, but it could save you tons of time, effort, and money. Read through the terms and conditions to see what the casino states about KYCs or account verification if they will even ask for your details, and what informational documents they will ask you to submit.
As a last note, if you choose to play at a casino that may request KYC, it is recommended to do KYC before making a deposit. As if they request KYC after you have deposited, or won big, and you fail the KYC- you may not be able to get your money out. Completing KYC first allows you to eliminate or at least lessen the chances of this being an issue.
Advantages Of Anonymous Bitcoin Casinos
There are so many benefits for users who play at anonymous crypto casinos, and the advantages are mostly linked to cryptocurrencies rather than the casinos. And while these benefits are applicable to pretty much all cryptocurrencies, they are especially emphasized when using anonymous cryptocurrencies. These are the benefits of crypto gambling:
Increased security: Cryptocurrencies use blockchain technology, celebrated for its immutability. All transactions are transparent and displayed on a public ledger, funds cannot be stolen from wallets or interrupted during transactions.
Increased accessibility: Players in areas where they cannot access live casinos or are prohibited from playing online by their banks can freely and anonymously play online.
Increased privacy: Playing anonymously online leaves no paper trail of winnings or online activity allowing players to keep their financial transactions strictly to themselves.
Fewer fees: While sending and receiving, crypto can incur small fees, however, they are nowhere near the size of third-party processing fees.
Faster deposits and withdrawals: Crypto deposits and withdrawals are much quicker than fiat payment methods, and often only need to clear on the blockchain before being credited into your account.
Best Cryptocurrencies for Anonymous Gambling
Anonymous cryptocurrencies can act as a secondary layer of security in your anonymous gambling journey. But you need to know how they do it and how you can use it. These are the best anonymous cryptocurrencies for gambling:
Monero (XMR): Monero uses stealth addresses and ring confidential signatures (RCT) to conceal your information. Your funds are sent to a proxy address before being sent to your real address, and new stealth addresses are generated for every new transaction.
ZCash (ZEC): ZCash allows users to make use of their advanced privacy mechanism known as Zero-Knowledge Succinct Non-Interactive Argument of Knowledge, or zk-SNARKs.
Dash (DASH): Dash uses a function called PrivateSend to provide their users with anonymous transactions, which you will have to opt-in for. They use coin mixing to ensure that transactions can not be tracked to one user, but rather a group of users.
Verge (XVG): Verge makes use of the Tor network to route transactions through, hiding your IP address, and making use of their triple encryption systems.
Horizen (ZEN): Just like ZCash, Horizon makes use of zk-SNARKs that allow users to claim their funds without revealing their wallet address.
Bytecoin (BCN): Bytecoin uses the CryptoNote protocol, as well as ring signatures and stealth addresses to conceal your information. Users have a one-time address for each transaction before sending it to their actual wallet address.
Enjoy the Freedom of Anonymous Casinos!
Now that you're familiar with anonymous betting – get out there and show them what you've got! It's high time you took advantage of the many, many crypto casinos out there – and their generous bonuses that (most of them) offer. Playing anonymously or on casinos without registration simply adds another layer of privacy, and in these data-fueled times, isn't that exactly what we all need?
FAQs
Are all crypto casinos anonymous?
No, not all crypto casinos are no KYC casinos. Most crypto casinos require some form of verification, so look out for casinos that do not require more than a username, email, and password. Any additional information needed means it is not an anonymous casino.
Is anonymous crypto gambling safe?
Yes! Gambling at anonymous cryptocurrency casinos is generally safe. But as with anything you do in life, use your discretion. Opt for platforms with strong reputations and test the casinos out before making a substantial commitment.
Is there a truly anonymous crypto?
Yes! There are multiple cryptocurrencies out there deploying mechanisms and protocols to conceal their senders and receivers' addresses, as well as the amount being sent. Through the use of stealth addresses, ring confidential signatures, zk-SNARKs, coin mixing, and more, you can enjoy truly anonymous crypto transactions. Monero is the most popular and recommended.
Is Bitcoin anonymous?
No, there is a certain level of traceability when it comes to Bitcoin. Users can use the open-source immutable ledger that the Bitcoin Blockchain has created, and use it to somewhat "follow the money" back to the source or where it was sent to. If users never withdraw or deposit crypto from a bank account then it could be relatively anonymous, but this is hard to achieve.
How do I withdraw crypto anonymously?
By not withdrawing your funds to your bank account, but rather to a secure wallet using anonymous tokens like Monero, ZCash, and others.