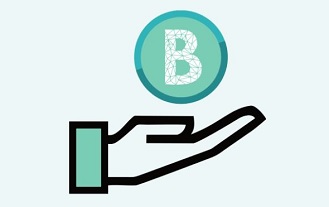 Ever since bitcoin was created, the logic behind the existence of banks has been shaken. Satoshi wrote about P2P transactions and getting rid of middlemen, proved it could be done and ignited a spark that turned into a fire threatening the existence of banks. Traditional banks, that is. It might sound counter intuitive, but with the advent of blockchain technology, which Satoshi used to power P2P transactions, came a new era for banking as well. Bankera is taking advantage of blockchain tech to take banking into this era, and it seems like its proposal is especially noteworthy.
Bankera: The Project
Bankera is looking to launch a fully-fledged bank that will take care of its customers on every front. It will allow them to do what many bitcoin and cryptocurrency exchange services allow their users to do, while expanding the services to include other necessary features. As such, Bankera has a simple 3-pronged approach to supply its services, integrating the advantages of cryptocurrencies and blockchain technology with the need to acquire financial services. As such, Bankera will focus on:
A platform for payments, complete with debit cards, personal IBAN for accounts, inter-bank foreign exchange rates and payment processing. Services will support traditional currency and cryptocurrency.
Loans and deposits, complete with a competitive interest rate scheme and an innovative mechanism to use proprietary information to get more details about the cash flow of borrowers – and thus about their real ability to re-pay their loan.
An investment platform that will offer simple products like ETFs and crypto-funds.
How will Bankera get there?
Nevertheless, when anyone looks at the information above, they might think that this is a complex task to complete. To implement all those steps, Bankera will need licenses and it will also need a lot of experienced people driving the project. Well, the organization behind Bankera has all the experience and human talent necessary to get there. The founding members have a special mixture of skill sets, with some having advanced degrees in finance and the study of cryptocurrencies. Others have experience with European legislation and regulatory measures. The board of advisors is also impressive, and it includes a member of the European Parliament.
Implementation by Stages
This exceptional group of founders and advisers also knows that taking this project from the concept to fruition will require a lot of time and dedication. Therefore, founding members and advisers have come up with a sensible timeline to deliver Bankera's services progressively. This is Bankera's roadmap:
First stage: development of IT infrastructure – completed.
Second stage: Pre-ICO – will start on August 28th, 2017 and will end on September 28th.
Third stage: Support for P2P transfers, mobile wallets and membership applications – to be completed between September and October 2017.
Fourth stage: ICO – Scheduled for mid-October 2017.
Fifth stage: Full banking capability – Bankera expects to obtain a banking license to issue loans and offer deposit services. Bankera expects to get a license by 2019.
Sixth stage: Investment platform – Following the banking license, Bankera expects to deliver investment services complete with financial products such as ETFs, crypto token funds and even investment robo-advisors.
Seventh stage: New types of money – Around the year 2020, Bankera expects to be able to support new kinds of money that will stem from a combination of services they will provide. Among these are economic growth linked currencies and the use of ETFs as a medium of exchange.
Payment Processing Already in Place
With the development of the IT platform already done, Bankera has achieved 2 objectives:
To show anyone interested in their ICO that they are serious and can show a minimal viable product way before the ICO and even pre-ICO stage.
With an IT platform to process payments in place, Bankera already has a user base of 300,000 people and counting. These customers will provide the basis for Bankera's growth from now on.
Bankera ICO
Given all the positive factors evident in this project, the Bankera ICO is definitely one to consider. Bankera is poised to take banking into the blockchain era, with a carefully crafted plan, an excellent team of founders and advisers and a solid user base. The Bankera ICO will also allow those who participate and own tokens, to receive a part of the profits that Bankera collects from fees, bringing the benefits of this project full circle in a way that only a true blockchain banking solution can.