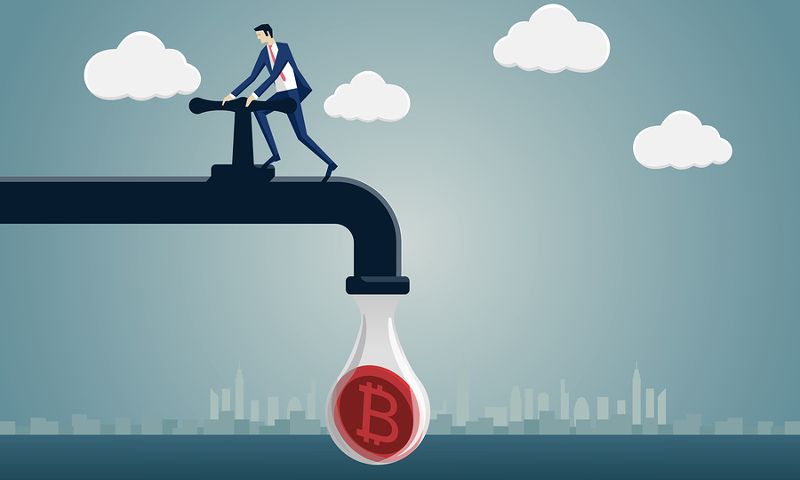 Bitcoin Casino faucets are one of the pillars behind the strategy to make bitcoin more popular. The principle of faucets in general is simple: go to a faucet site, perform some kind of easy task, and get a reward for a given amount of coins.
The idea is to educate people about how to use bitcoin, how to open and operate a bitcoin wallet, and how to keep your Bitcoin safe. This enabled many people to go into the world of bitcoin and buy coins.
Table of Contents
Bitcoin Casinos Jump In
Apart from these traditional faucet sites, when the bitcoin casino industry got started, it also helped the bitcoin economy develop. The Bitcoin casino industry underpins many jobs and businesses that developed around it.
That is where the bitcoin casino faucets came into play. If casinos wanted to attract customers who were not Bitcoin users, but were still looking for online gambling sites, they had to first educate them about Bitcoin. Faucets were already a concept proven to work well. The fact that most of these Bitcoin casinos, which have unique proprietary games that no one else operates, as well as many casinos being provably fair, enhances the entertainment aspect, making the faucet even more attractive.
Bitcoin Casino with Faucets

Experience TrustDice casino and learn in our review about its great jackpots, crypto rewards, and unique games for Bitcoin gamblers, and how you can roll with confidence.

With fun promotions, a wide variety of cryptocurrencies accepted, and games developed in-house, Bitsler has something for everyone.

DuckDice is a provably fair and licensed casino that accepts over 20 cryptocurrencies.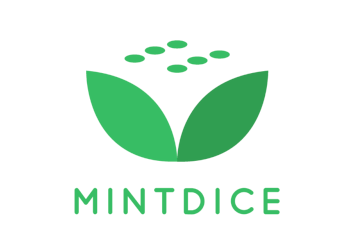 MintDice is an anonymous and provably fair casino that features their own unique games as well as a faucet to test the platform out.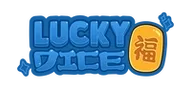 LuckyDice offers a single unique bitcoin dice game combined with bonuses, community chat, tournaments, and leaderboards.

FortuneJack is a pioneering cryptocurrency casino that grown since its inception in 2014 to become a truly special online gambling site.

Bitvest is an anonymous casino that doesn't require its users to fill in their personal information in order to play.
TrustDice Faucet
TrustDice offers a faucet for players to collect 64 Satoshi (0.00000064 BTC). You claim Bitcoin and other crypto every 6 hours from their faucet, which has a handy countdown timer to inform you when you are next able to claim. The TrustDice faucet offers Bitcoin, Ethereum, EOS, Tether and their own coin, TXT.
Creating an account on TrustDice is quick and easy, and you can claim a reward of 20 TXT tokens just for verifying your email address.
TrustDice's blockchain-based dice game game has an ongoing jackpot which you can win big with, and you can also use the faucet funds to play Crash. Unfortunately you need to make a deposit in order to play slots or live casino games. But if you do decide to deposit at TrustDice the benefits include being able to draw from the faucet at a faster rate.

Bonus
Up to 3 BTC + 25 Free Spins
Bitsler Coins (BTSLR) Faucet
At Bitsler casino you can use their faucet to claim Bitsler Coins (BTSLR) for free, play with them, and win crypto prizes competing in the BTSLR Challenge.
You can claim Bitsler coins from the faucet up to 20 times a day, and with a 10 minute wait between each claim. New players can claim 25 BTSLR every time, but this amount increases with your VIP level.
Everyday a new BTSLR challenge begins. The goal is to turn the BTSLR you claim from the faucet into as a great a balance as you can. The 25 players at the end of the day who have proven to be the luckiest gamblers share a $111 prize in cryptocurrency.
To find Bitsler's faucet, select 'promotions' in the navigation and go to 'casino' in the dropdown. There you will see 'Bitsler Coins (BTSLR)'. Alternatively you can set your currency to BTSLR and a 'claim' button will appear beside 'deposit'.
To claim from Bitsler's faucet all you have to do is enter a captcha and the Bitsler Coins will appear in your balance.
At the end of each day your Bitsler Coin balance is reset. Your claim limit will also be reset to 20 so you begin claiming BTSLR again and competing in the challenge.

DuckDice Faucet
Its very easy to begin using this Dice casino. You can create an account easily away with a username and password, or login via Gmail, Facebook, Telegram, Twitter and more.
Once you are in, you can select 'Faucet' and then 'Claim' from the menu and you will be taken to a game of tic-tac-toe (or 'noughts and crosses' to some) where you will face another user in a battle to claim the faucet prize of 0.00000031 BTC. You can claim from the faucet 30 times per day.
DuckDice's faucet also offers Litecoin (0.00010008 LTC), XRP (0.01782399 XRP), Dogecoin (0.0871972 DOGE), Ethereum (0.00000394 ETH), and more.
Once the funds are in your account (for example, after claiming from the faucet once), you must spend the balance on their unique dice game before you can claim again. Not a bad deal. And as your Level goes up at DuckDice the rewards from the faucet also increase.

Bonus
Claim daily from the DuckDice crypto faucet
MintDice Faucet
MintDice offers complimentary cryptocurrency for players at their anonymous casino. You can claim from their faucet by simply completing a captcha, adding 20 Satoshi (or 0.0000002 BTC) to your account. You can use the faucet reward anywhere on the site.
Once you open an account, which can be done with only a username, you can access their faucet service by clicking on your balance at the top of the page.
You can also claim Federal Reserve Dollars (FRD) through their faucet which is basically play-money, a coin for you to test the MintDice platform and play risk-free.
An added bonus, MintDice says you can cash out any winnings from the faucet funds without ever making a deposit. The minimum withdrawal on MintDice is 0.00010000 BTC.
LuckyDice Faucet
LuckyDice's faucet ensures you always have funds to play on their excellent dice game and the chance to withdraw Bitcoin when you earn enough.
How it works is a little different to other Bitcoin casino faucets. You claim from the account balance menu at the top of the website. From there you can select 'Faucet' and claim 21 Satoshi (0.00000021 BTC). The Bitcoin value is represented as Stars, with 21 Satoshi being 1 start.
You cannot claim again from the faucet while you still have a balance in your faucet account. We spent our balance playing dice (not a lucky streak!) and we were able to claim again from the faucet. There is a short timeout between claiming, with a countdown timer showing how long until you can claim again.
Once you have earned 2,500 Stars you can claim the Bitcoin.
It should be noted the LuckyDice faucet does not work if you are browsing via a VPN or in incognito mode.
FortuneJack Faucet
It is not immediately clear when entering FortuneJack casino that they have a faucet, but its there.
First sign up. Then you must verify your phone number to be eligible to claim from the faucet as well as any other bitcoin no deposit bonus such as free spins offered by FortuneJack. You must also have an account balance of zero to gain faucet funds.
The faucet balance is only available to use on FortuneJack's dice game, which is where you will find the faucet. You can claim 532 Satoshi (or 0.00000532 BTC) from the faucet five times every 24 hours.

Bonus
100 free spins for signing up and verifying account
Bitvest Casino Faucet
You can claim free Bitcoin from the Bitvest faucet every 90 seconds. The faucet itself can be found under the 'Rewards' in the sidebar, and you can toggle the faucet reward between Bitcoin and Tokens (which can be redeemed for Bitcoin later).
You can start playing on Bitvest by creating an 'Instant Account', but in order to qualify for the faucet you must convert to a 'Full Account' which can be completed in the 'Account' tab and only requires a username and password.
Like other faucets on our list, the Bitvest faucet rewards more the higher your level on the platform, so it rewards loyalty. This presented us with a problem though with our own Level 0 account. Whenever we tried to claim from the faucet we were informed "The faucet is currently empty for level 0 users. Please try again soon!"
So its not perfect for new visitors to the casino, but certainly a worthwhile addition to the list.
Bspin Casino Facuet: Coming Soon
Head over to Bspin and visit their 'Backpocket' page to see the status of their soon to be released faucet. Right now it is greyed-out, but you can already see how it will work, with 720 Satoshis available weekly. We will keep our eyes on this one to catch it when it launches and share the news.

Casino Faucets that Have Closed
Bitcoin casino faucets come and go. Sometimes the casinos change the type of bonuses they offer, and at times the casinos themselves close down. That is why we keep this page up to date with the latest information.
Here are a number of casinos that used to offer faucets but no longer do:
Stake Casino: When Stake casino originally opened its doors it offered a really good casino faucet. It sadly no longer offers this faucet. Instead Stake run regular promotions and competitions.
OneHash: OneHash was a casino and sports betting site that shut down in early 2022. They offered a casino faucet for a long time.
No Deposit Bonuses Powered by Faucets
When Bitcoin casinos started offering their own faucets, these in fact became sort of a no deposit bonus.
The idea behind these faucets is simple: come to the casino, open an account, and the casino will automatically credit it with a given amount of bitcoin. There are no questions asked, and besides providing an email address, no one needs to know anything about the player's identity.
This would allow online gamblers to play and get used to the "anonymity is off paramount importance" approach that dominates the world of bitcoin in general, and bitcoin casinos in particular.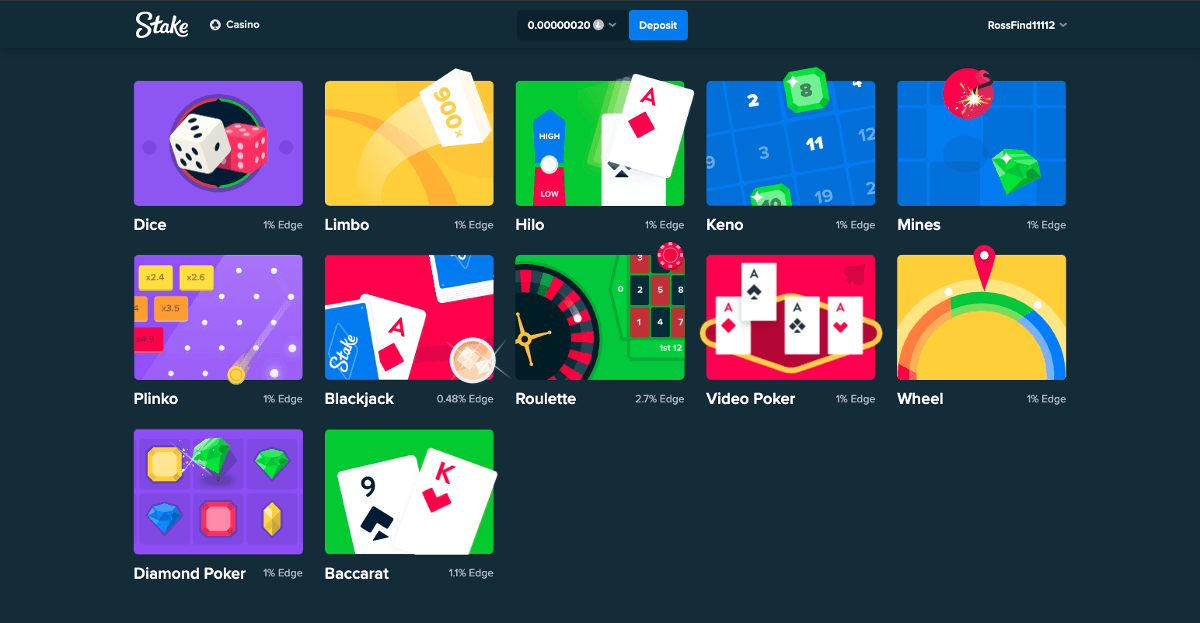 Bitcoin Gambling with Faucets
Ever since, searches for the term "no deposit bonus" have seen more and more bitcoin casinos that offer their own faucets, turning up in the results.
This is a testament to the powerful combination between the principles behind the bitcoin faucets and the demand for entertainment on the internet. As far as faucets are concerned, bitcoin casino faucets are now among the most sought after sources for free bitcoin out there.
So what are you waiting for? Come and try out some of the top bitcoin casinos that offer faucets, combining the best games available in the bitcoin casino scene with free bitcoin. Enjoy this unique experience, and you might even be able to make the free bitcoin you gain grow with your wins!