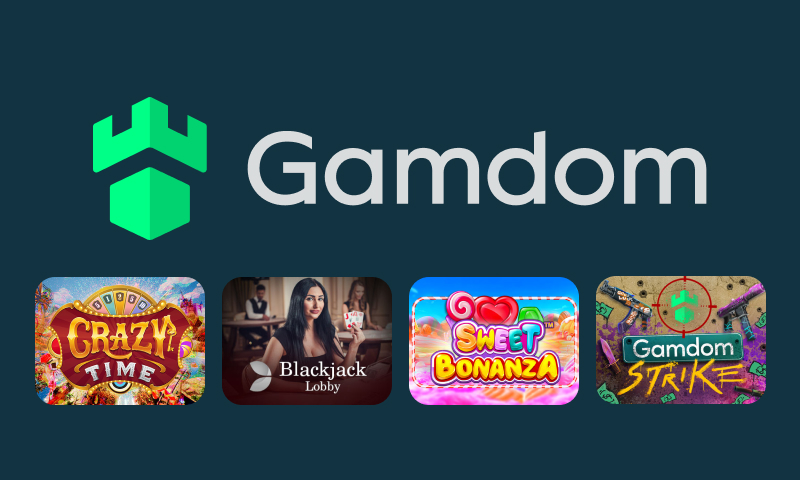 Gamdom casino has a lot to like about it: unique bonuses, player rewards, and a focus on cryptocurrency. But one of the standout aspects of this site is their collection of casino games. There are too many to mention, so we are going to highlight some of the standout titles that shine at this crypto casino.
Gamdom Strike
Gamdom Crash
Sweet Bonanza
Gamdom Roulette
Blackjack Lobby
Crazy Time
Why we like casino games on Gamdom
The reason we reviewed Gamdom in the first place and why we keep going back to this crypto casino is because it is unique. With esports betting, unique bonuses, slot battles, and more, there is always soemthing going on.
And the gaming experience at Gamdom is great on many levels.
Gamdom Originals
Gamdom features many original games that have been developed in-house by Gamdom. This means you cannot find these games anywhere else, and they have been built with Gamdom players in mind.
Vote on games
You can like games at Gamdom by clicking the heart on each game, adding to the community feel at Gamdom. This allows you to see what casino games are the most popular at Gamdom.
Provably fair games
Games at Gamdom are provably fair, meaning that you can verify the outcome of any game you play to verify that it was accurate. This also has the bonus of allowing you to see for yourself every bet placid on the platform, so you can see how other people are betting and performing.
Fun mode
You can play a lot of games at Gamdom in fun mode. This means you can try games out for free on Gamdom before committing with a deposit. Sadly not all games are free but many of the most popular slots are.