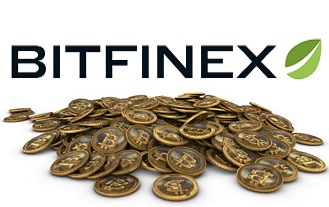 Bitfinex is facing wire transfer issues. From now on users will not be able to use the Bitfinex wire transfer option. The exchange platform can't send wire transfers abroad due to banking issues. That includes wire transfers in currencies that Bitfinex had previously declared as available. Users have no other option but to transfer their cryptocurrencies out to their own wallets or to other exchanges if they want to convert back to fiat.
Bitfinex Wire Transfer Problems
Inbound wire transfers were also off the table according to the exchange. A few days ago, the firm said it was unable to accept "all incoming wires to Bitfinex". Today a Bitfinex spokesperson announced that the outbound wire transfers are blocked only for Swiss franc (CHF) and Hong Kong dollars (HKD), so Bitfinex wire transfers are still available for the other fiat currencies. That is certainly a welcome development. Here is what Bitfinex had to say about its wire transfer issues:
"We were advised by our banks that we would be able to process outbound wires in HKD and CHF, and while we were able to successfully process several such transactions, we are now being told that the moratorium is being extended to these currencies, as well. Domestic transfers in all currencies within Taiwan, however, are working with no problems or delays."
Bitfinex Wire Transfer Problems Evoke Mt Gox Memories
These wire transfer problems, evoke memories of Mt Gox's collapse. In a recent interview, cryptocurrency fund manager, Jacob Eliosoff, commented on this situation, arguing that these withdrawal issues could create new pressures within the digital currencies market.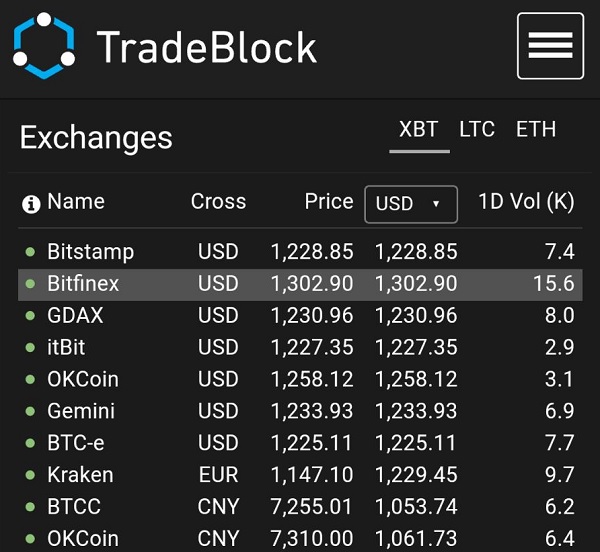 "This is a dynamic many of us remember from the Mt Gox days when there were problems with fiat withdrawals. Investors responded by converting fiat they had on the exchange to bitcoin so they could withdraw it. They buy bitcoin to withdraw, pushing up the price on the exchange."
Bitcoin Prices on Bitfinex Higher
Bitcoin price was $1,235 at 18:55 UTC on Bitfinex, compared to roughly $1,185 on Bitstamp and $1,190 on GDAX. This spread resembles Mt Gox's final days, when the exchange data showed that bitcoin there traded between 10% and 26% higher than at competing exchanges. This doesn't necessarily mean that Bitfinex will collapse like Mt Gox did, but it does heighten fears that it might. Just about 10 months ago, hackers stole 119,756 BTC from Bitfinex, which prompted bitcoin prices to fall dramatically. Now these Bitfinex wire transfer issues are raising suspicions about this exchange once again.
Click here to read Bitfinex's official press release.