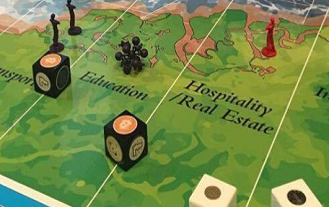 Conceptual art showcasing the wonders of bitcoin, blockchain and their impact on the future of finance and politics, is on display in New York and Berlin. The art expo by New Zealand artist Simon Denny, captures the wonders of the bitcoin revolution and how blockchain-powered projects will transform our way of life in the 21st century. Denny certainly took the opportunity to communicate to the public the importance of bitcoin and blockchain-powered projects through his art. Hopefully his work will also succeed in helping more people to understand this technology and how it can work for them in their daily lives.
Visually Impeccable, Thought Provoking Displays
As is the case with brilliant artists, Denny succeeds in taking various concepts that might be alien to many, and put them in a language that everyone can understand through his use of common items – like Pokémon Poke balls – and his great understanding of the blockchain revolution. Such is the case of his interpretation of the game of risk. Denny converted this game into one of global financial dominance, in which blockchain-powered finance is a powerful tool.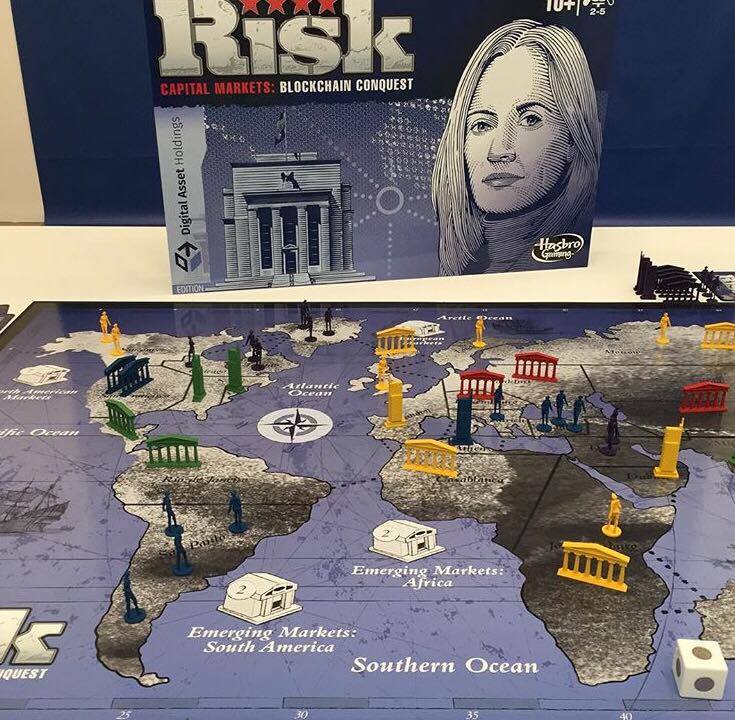 Other pieces show how blockchain will change the way that government works and how its relationship to the people will change. Denny's art conveys the message about alternative government, and even one of his pieces shows how blockchain technology may well serve to put government inside a box. Nevertheless the overarching message through the whole expo is how bitcoin and blockchain-based projects have already changed society, and their potential to keep on doing so. Through conceptual art and popular items, Denny lets bitcoin culture shine through for all to see and question the way they see the world and its systems.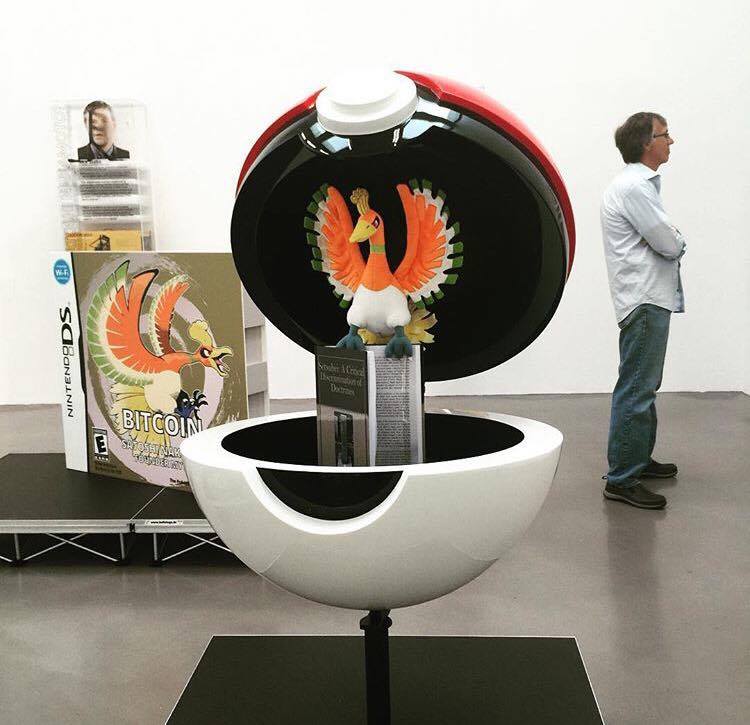 Culture Evolving Through the Blockchain Revolution
Ultimately these kinds of art expos will contribute a lot more to popularize blockchain technology, but they will also contribute to change the evolving character of popular culture. They will allow for the development of many more points of view, which, in their increasing diversity, will allow more stakeholders to be critical. This will help to further the technological revolution that will transcend finance and politic, and will probably become a ubiquitous feature in many more aspects of life in the 21st century.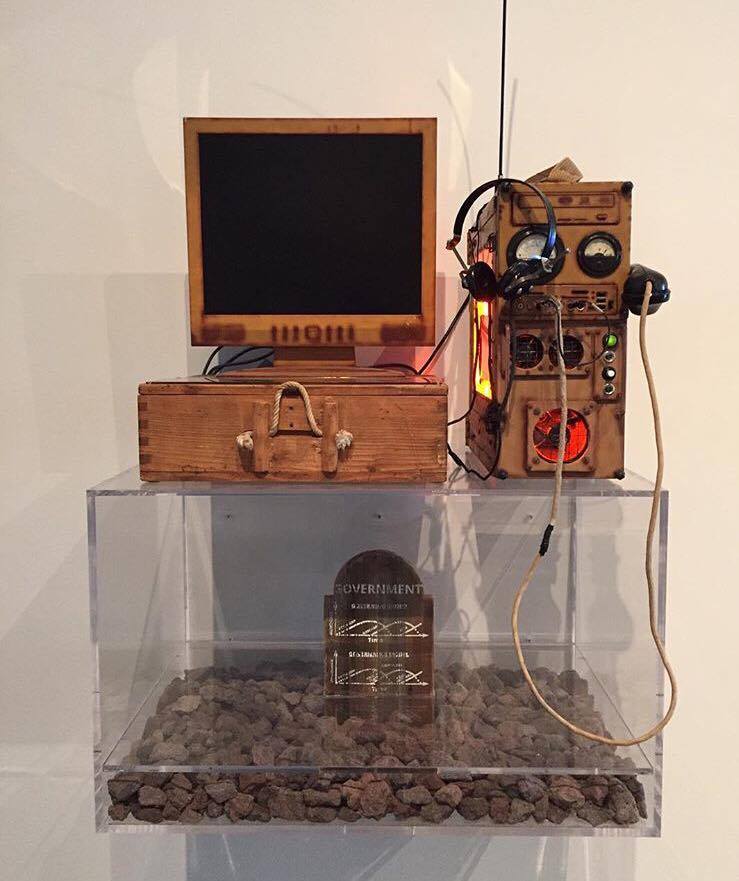 Will More Artists Join?
For now these exhibits are both in New York and Berlin from September 8th – and until October 22nd in NYC – but hopefully they will inspire more artists to put their creativity at work in the realm of bitcoin/blockchain pop culture. Ultimately the more artists that join, the more widespread the message will become. For now, Denny's exhibits will give blockchain and bitcoin more prominence in the world of art, as an instrument for cultural transformation and will convey the magnitude of the change that they have brought to a wider public. In the future, hopefully we will see more and more exhibits like these taking on the technology from different points of view, in more cities around the world.