If we had to use only one word to being our 1xSlots Casino review with it would have to be massive. There is literally no end to what you can do at 1xSlots Casino.
Pros
Wide variety of payment methods
No matter what you like to play, 1xSlots has it; whichever currency you can imagine, this cryptocurrency casino accepts it; whatever language you wish to play in, chances are you are going to find it.
1xSlots also has the highest limits, which appeals to the high rollers, and the most impressive feature is that this casino is new. It was established in 2017, and it already managed to smash every glass ceiling in the industry.
Games Selection
There is so much to say about a casino that carries 3,231 total games across every possible casino category, that describing the game selection becomes an exercise in hyperbole. Let's start with the numbers that we like. With that many games available, players will be able to spin, roll and play on a different game every day for a total of 8 years, 10 months and 6 days. These numbers by themselves should be enough to show anyone that there are no competitors that could even offer a remotely similar experience.
1xSlots Casino was able to pool all these games together by striking deals with virtually every single known software provider there is. Numbers once again can prove the point. This casino has games from 34 software providers. Among the providers, there are well-known, big players like NetEnt, Amatic and Endorphina, as well as some boutique providers like Habanero and Mr Slotty.
The result of this incredible collection of providers is a selection of an absolutely eye popping 2,418 slot games, with 17 roulette tables, 13 blackjack games, 4 baccarat tables, 67 video poker games, 4 craps games, 1 Hilo, 112 progressive jackpot games, 231 live dealer games, 6 dice games, 6 multi-player games and 32 games that do not fit any classic casino category, to go along. Browsing through that game selection is an experience in and of itself!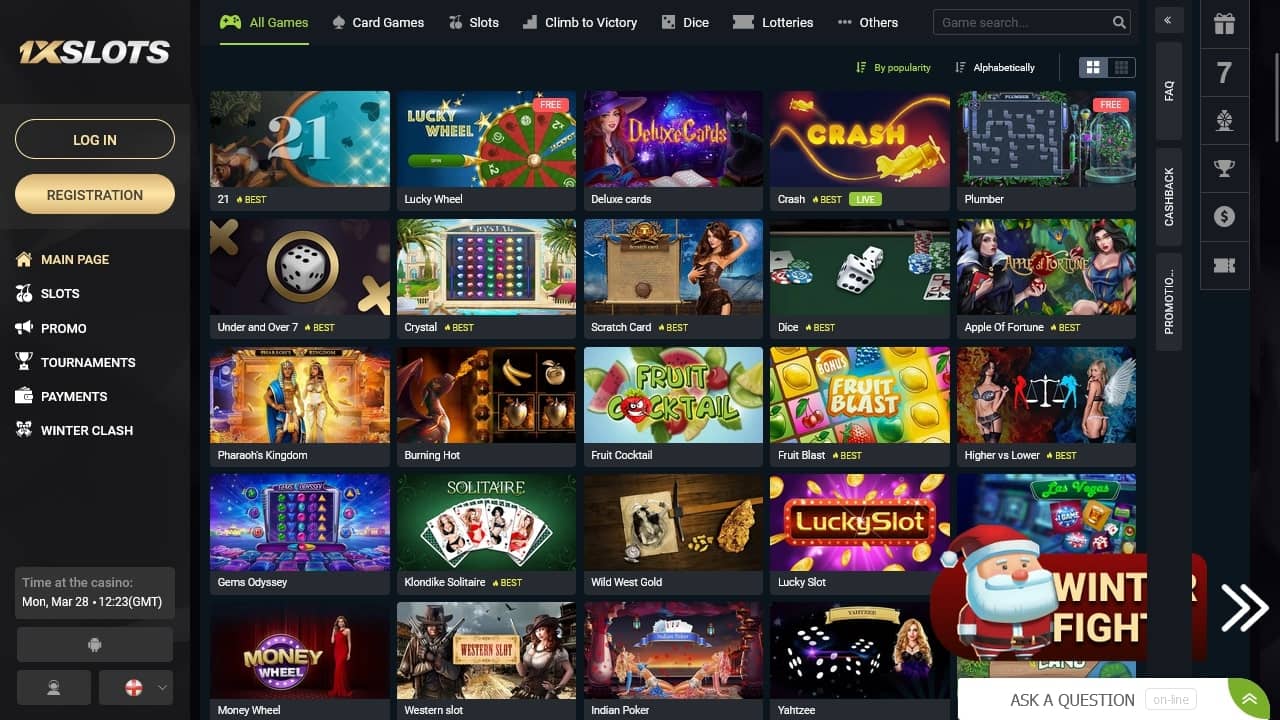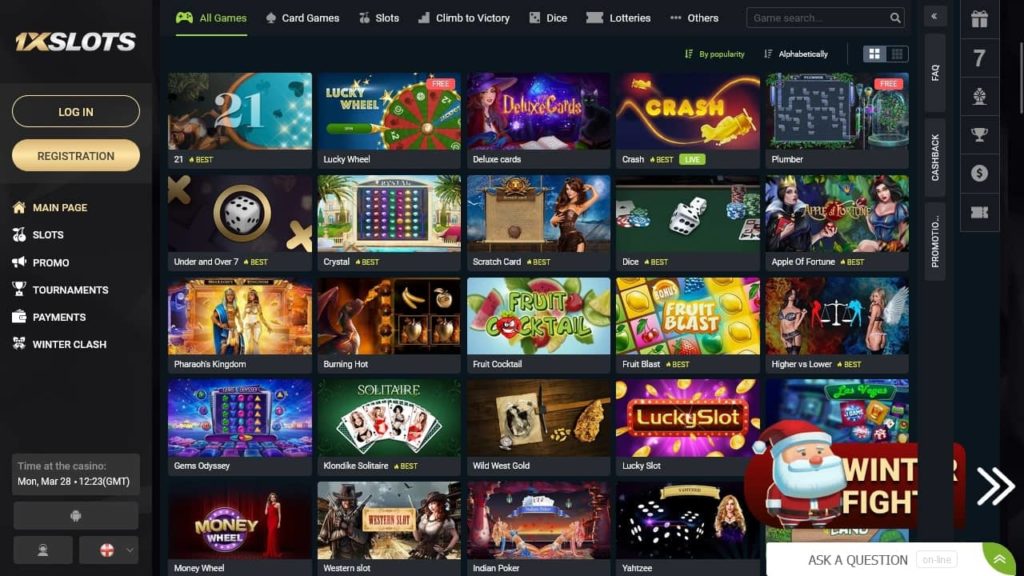 Bonuses and Promotions
Of course, that a casino of the size and scope of 1xSlots, will have great bonuses to complement everything else it offers. The welcome bonus is a cool 1500 EUR + 150 free spins. That is pretty generous for a brand-new casino that already has so much more to offer than most of its competitors. In any case, 1xSlots also has special seasonal bonuses and tournament related specials to complement that welcome bonus down the road. Players only need to make sure they are getting the 1xSlots Casino email updates or that they follow the casino on social media, and they will know when a special offer is on its way.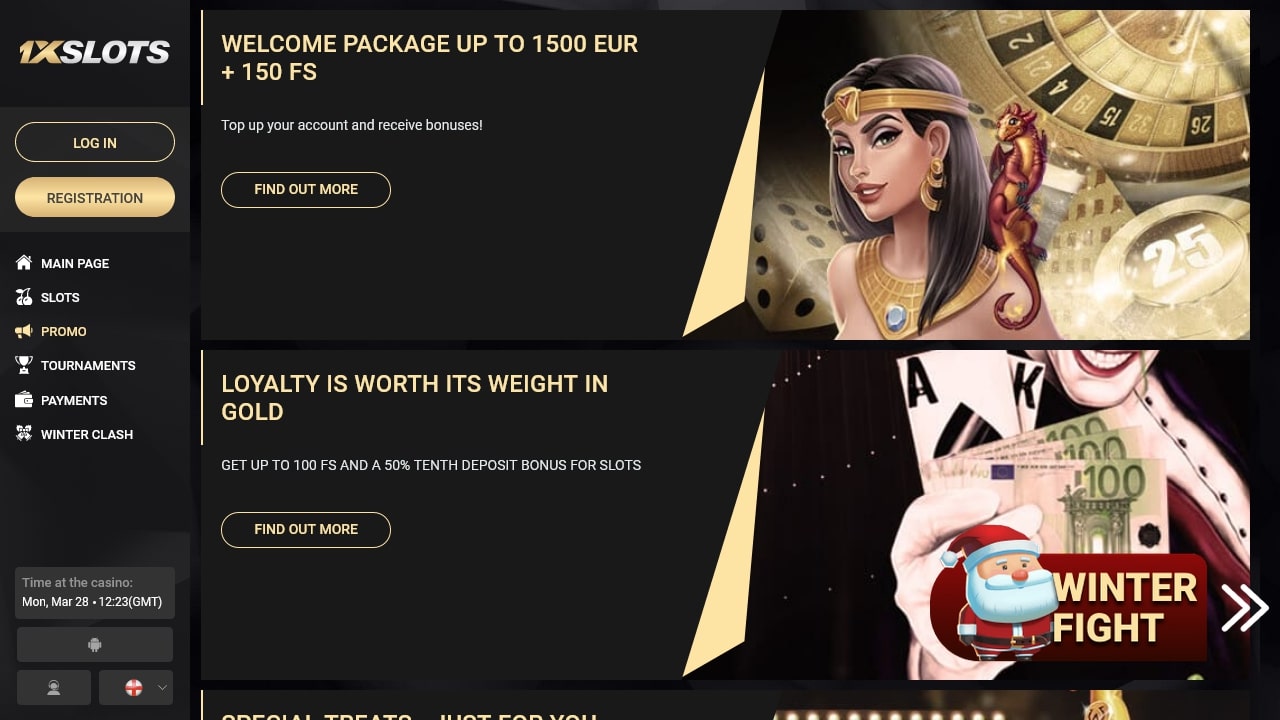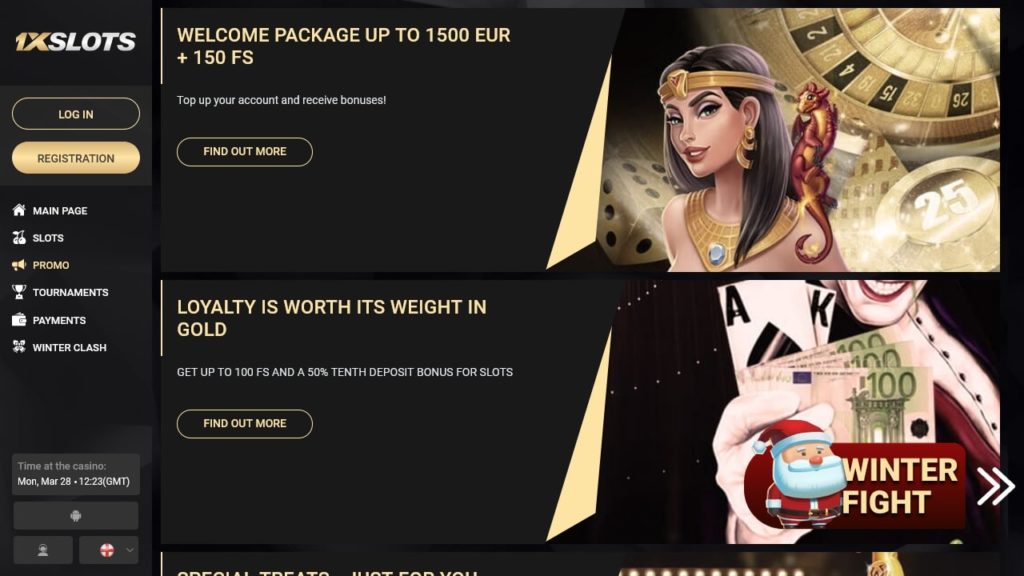 Payment Methods
Staying with that one word to describe 1xSlots, massive, this casino has a total of 227 different payment methods available for its players. This is by far the most payment methods any casino we have ever seen, offers. To make a payment at, 1xSlots players can choose from: 7 different bank cards, 42 E-wallets, 30 types of mobile payment providers, 6 different kinds of cash payment providers, 10 different payment systems in other categories, 3 E-currency exchangers, 18 self-service terminals, 51 internet banking services, and 2 different kinds of E-vouchers among others. Additionally, 1xSlots offers an equally impressive selection of receivable currencies, spanning every continent and every taste in cryptocurrencies.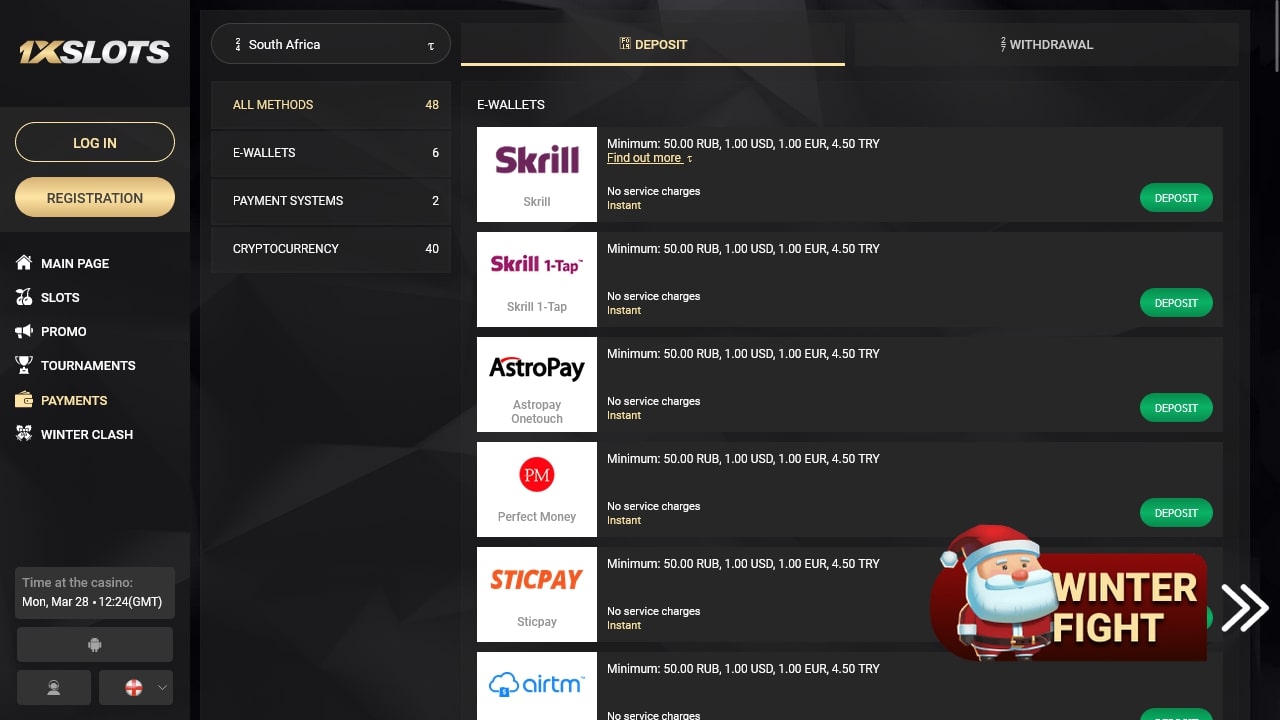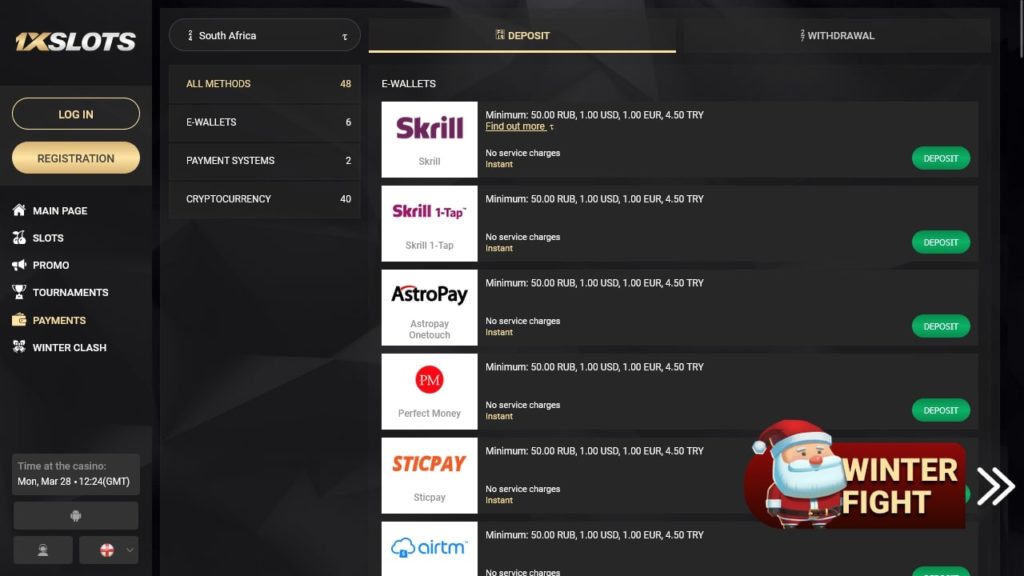 Conclusion
There is no doubt that 1xSlots is absolutely massive! This juggernaut is brand-new as well, so all the fun is yet to come. With such an unbelievable game selection, the ease of payments, a great welcome bonus, support in so many different languages and all those software providers, it is safe to say that 1xSlots will provide a gaming experience like no other casino in the industry. Now, the only thing you have to do to try it out, is decide where you want to begin your 1xSlots adventure!