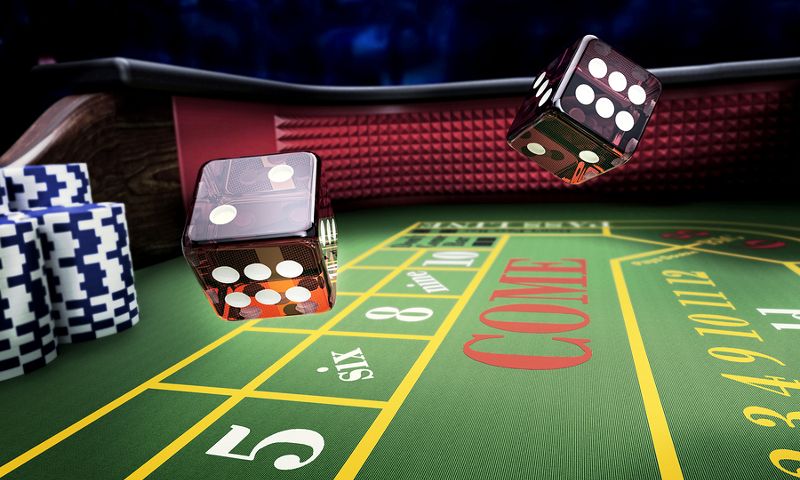 Snake eyes, baby! I love playing at the craps table. In a land based casino it's by far the most animated game table to play at. And usually the one with the most entertaining people. But craps also present the best odds in the casino if you know how to play with the right strategy. Add in bitcoin and you have the perfect craps game.
As a player craps is my favorite game to play when I'm looking to beat the casino. The board can look intimidating with all of the choices for bets but to the experienced player who knows how to win at craps, the board is like a candy store with options to take money from the casino. The game represents the last "loophole" left in casinos and the only game with a bet left that pays out statistically more than 100%. With bitcoin and anonymous play and instant cashouts, a player that knows the best craps bets can really win big online. Enough reading, hit the tables at one of our recommended casinos below!
Where to Play Bitcoin Craps
Table craps is one of the most popular gambling games. The game allows you to place your bets and then wait for the hand of fate to favor you. The online version of craps is a little bit quieter than the table version. While the latter is usually a noisy affair, the former allows you more time to concentrate on where you will place your bets. The game has become even more popular since the creation of Bitcoin. You can now play Bitcoin craps provided you know what to expect and do.
An Overview of Bitcoin Craps
You will need to have Bitcoin to play Bitcoin craps game online. You are much better off getting a virtual wallet in which to store your virtual currency. You can then fund the Bitcoin wallet. Without purchasing Bitcoin, there is no way you will be able to play craps and win more Bitcoin. You can only play the ordinary online games.
Once you have your Bitcoin ready, you need to find a casino that offers Bitcoin games that include craps. You will need to register using your email address and then deposit the amount you want to play with.
Once you deposit the virtual money, you will receive an Id string that you can use to verify the deposit into your gambling account. The games can then begin.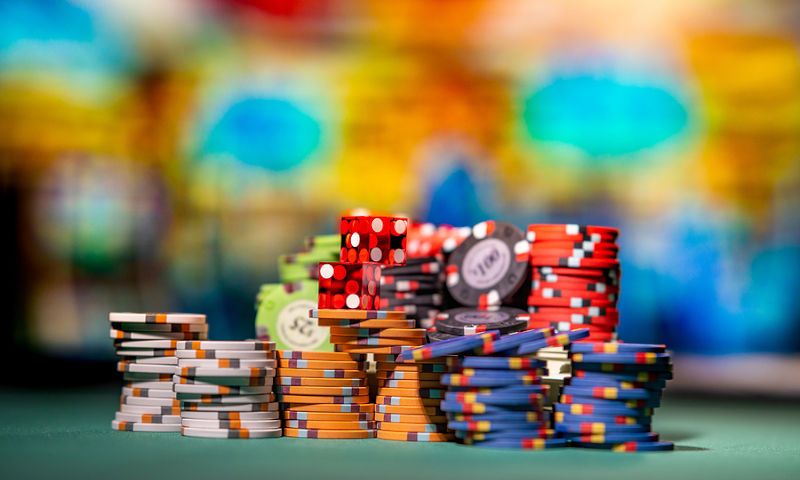 Playing the Game
The fundamental bets of the craps game are "Pass" and "Don't Pass." The former bet requires you to ensure your dice gives a result of 11 or 7 in the come out roll if you are to win. A 13, 3, or 2 result means a loss. The "Don't Pass" bet on the other hand, gives you a win if the result is a 3 or 2. A 7 results in a loss, while a 12 is a tie or push.
You may get a payout of 4 to 1 if you have a 7 betting option while a 7 to 1 payout may come about if you bet on a pair of 5s or 2s. A pair of 3s or 4s bets may give you a 9 to 1 payout while a 15 to 1 payout will be in your future of you bet on a 5 and a 6. A pair of 6s or 1s may net you a 30 to 1 payout while a 2 and a 1 may also give you a 15 to 1 payout. It is all in your selections.
Why the Game is Appealing
Bitcoin craps games online appeal to players for many reasons.
As you move the mouse, the betting surface will be highlighted. Alerts will be given to let you know where you can or cannot play. This reduces the learning curve if you are a beginner of the game.
You will be able to play multiple games in each session provided you activate the fast play option.
You will be in control of your own games, in charge of your stake levels simply by adjusting your chip values.
Bitcoin craps can be played from any part of the world since geographical boundaries do not apply.
You can play the Bitcoin games with a high level of anonymity because identification and documentation is not a requirement.
Bottom Line
Bitcoin craps are worth considering if you want to play an online gambling game with minimal hassles in all aspects.