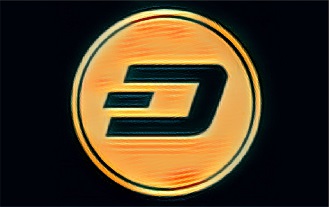 Over the last week, Dash prices soared. The general trend on Dash prices has been positive for the last 2 to 3 weeks, but the pump that has taken prices up to the $400 USD mark, caught markets by surprise. The reason for the pump may have to do with the attributes of Dash. Being a zero-knowledge coin in an era in which governments are increasing their interventionist threats, is an advantage. If governments keep stepping up the pressure, markets for zero-knowledge coins might be ripe for a further price pump. Nevertheless, threats of increased government intervention and the advantages of zero-knowledge are not the only reasons why Dash prices soared.
Dash Prices Soared due to Increased Exposure to Markets
The thirst for cryptocurrency is hard to quench, given the growth in demand from countries like Japan and S. Korea. Dash prices soared in part due to this factor as well. In fact, increased exposure to certain markets, combined with zero-knowledge, can be a powerful driver. However, there are even more drivers that are working to boost Dash prices.
Other Factors Driving Dash Prices
Taking a more holistic approach to how Dash prices soared, would reveal that on top of zero-knowledge and increased exposure to hot markets through Bithumb, there are other factors that are influencing this Dash price pump. Here is a brief list of factors that have given Dash a platform to grow:
The re-branding effort – After experimenting with names such as DarkCoin and XCoin, Dash seemed to be the right choice for a coin that aims to offer users features that heavy weights such as bitcoin can't.
Integration – Dash sought to integrate with other cryptocurrency services. A notable example of this is the Dash wallet on Trezor devices.
Tradition – In a market with more than 1,000 coins and with ICOs flooding the coin market, a solid, well-founded coin, with a strong community behind it and a few years of activity in the market, it has enough credibility to soak up a good part of the demand that is coming in.
Will Dash Prices Continue Soaring?
There is no doubt that Dash has a very solid base to build upon, and a golden opportunity for being one of the zero-knowledge pioneers, but that doesn't guarantee that prices will continue soaring. Dash prices soared over the last few weeks because there were several factors that came together and the timing was right. Nevertheless, it is impossible to determine if prices will continue soaring.
At this point, Dash is giving up a small fraction of its gains, but the overall trend is still positive. Nevertheless, the pull-back might intensify. Prospective investors should consider the fact that those who were early adopters, might be willing to cash out at this point bringing prices down. This means that over the short term at least, the prices will readjust. Over the long term, although Dash seems poised to keep on soaring, prospective investors will have to analyze which factors are coming together in the market before they invest. Certainly, increased government intervention would be as good for Dash as it would be bad for bitcoin.