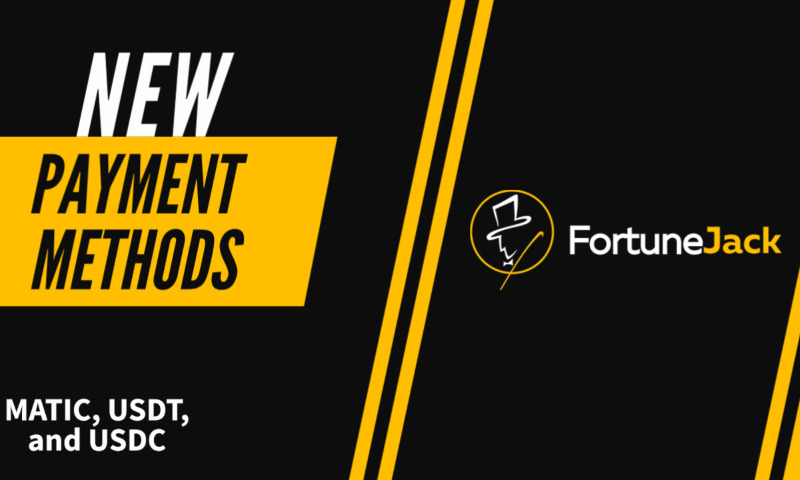 FortuneJack casino is celebrating the addition of 3 new cryptocurrencies as a payment method. As one of the leading crypto casinos worldwide, they now officially accept MATIC, USDT, and USDC, providing players with more options to deposit, play, and withdraw with.
In a tweet on March 28th, FortuneJack announced the addition of these three new payment methods. The tweet states, "We are excited to announce that we have added MATIC, USDT, and USDC as payment methods on FortuneJack. Now you can enjoy even more options to play and win big!"
To celebrate the payment method upgrade, FortuneJack decided to also give away $25 to ten players who retweet the news. Players began flooding the comments section with their usernames in hopes of claiming these rewards. There seemed to be an overall great sentiment, even if only for the cash prize.
The addition of MATIC, USDT, and USDC to FortuneJack's payment options is a testament to the casino's commitment to providing players with a secure and convenient gaming experience. It also further expresses their dedication to constantly improving.
FortuneJack has always been a top contender in the crypto casino industry, so this news comes as no surprise but is still exciting to see. With thousands of games, incredible bonuses, a VIP program, and now even more payment options, FortuneJack continues to stand out above the rest.
Learn more about FortuneJack in our comprehensive FortuneJack Casino Review.
Visit FortuneJack